The man from Malaga started in a physical tone that attracted the attention of Ancelotti, his coaching staff and the fans. His march has slowed.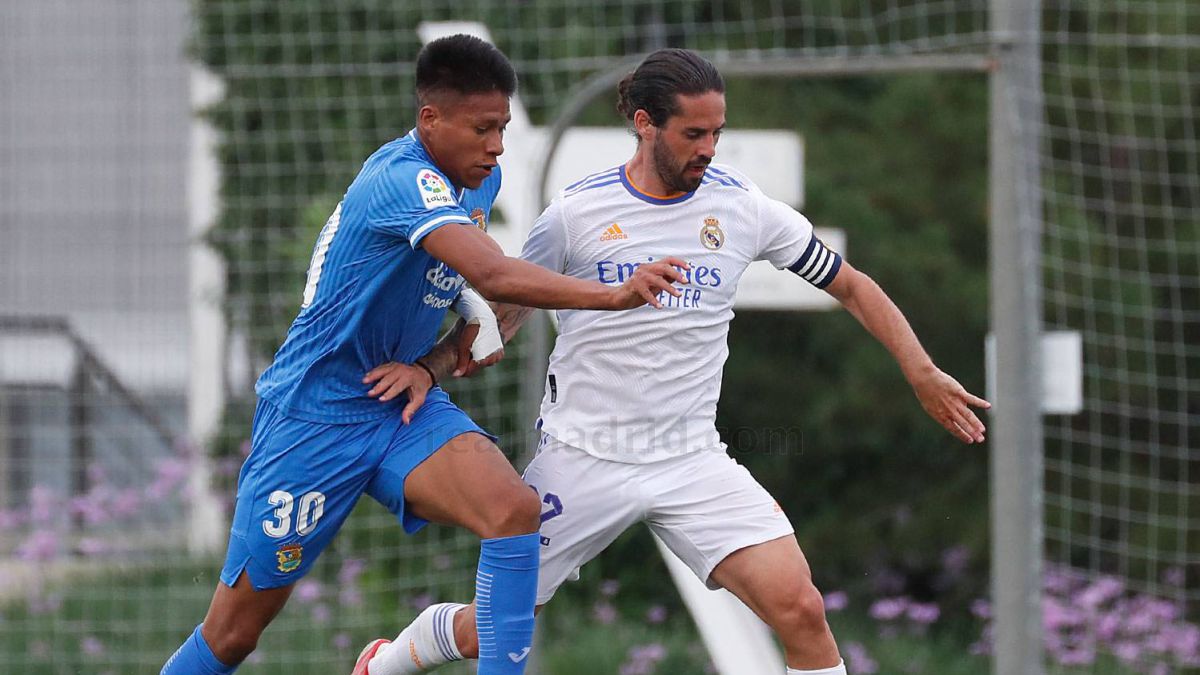 Isco (29 years old) faces a very important preseason for him since he arrived at Real Madrid in 2013. The arrival of Carlo Ancelotti has opened a new horizon for him and his march, which was more determined every day, has stopped short. The Italian was the first to be able to achieve his best level during his first spell on the white bench and he has always shown his confidence. In addition, he is a coach who likes to play with a ten in his teams, a position in which the Malaga man performs perfectly. Under his orders, he played 106 games, scored 17 goals and distributed 21 assists.
The former Valencia and Malaga player, aware of how significant these days will be for him, wanted to take advantage of the opportunity that has presented itself and has arrived in Valdebebas more fit than ever. He has worked conscientiously all summer and his physical appearance denotes it. His figure, always in doubt among Madrid fans, is finer than ever, and the coaching staff is pleasantly surprised with the good condition he has shown in his first training sessions. He wants, in Madrid or in the team in which he arrives, to show that he still has a lot of football to give.To continue, Isco will have to convince Ancelotti that he can do better than other footballers in his position. With Zidane, he had lost his status in the squad, becoming last in the midfielder rotation behind homegrown players like Arribas or Blanco. Last year he barely played 1,092 minutes spread over 25 games. His relationship with the Frenchman weakened to such an extent that the footballer asked to leave Madrid last January, although his departure was not made. He finally stayed and, seven months later, his future has been able to take a 180 degree turn. Of course, now it will have more competition than last year since, in addition to Modric, Kroos and Valverde, Odegaard and Ceballos have returned, in addition to the already mentioned Arribas and Blanco. Even Brahim, who is close to leaving but has not closed his loan to Milan, could fill the position.
The arrival of Pintus is also a plus for Isco. The Italian physical trainer lost importance with the arrival of Lopetegui in 2018 until he ended up leaving the club in 2019. This loss of prominence coincides with the fall in the performance of the Malaga player who, since then, has gone from being a leading actor to an extra. The fitness expert is another reason to believe that Isco can regain his best body, mental and football tone.
Photos from as.com