'Rocket' Suárez sweeps and launches towards the title
Third win of the year in Ourense for the Asturian, who increases his advantage at the head of the Spanish Championship after not giving his rivals a choice.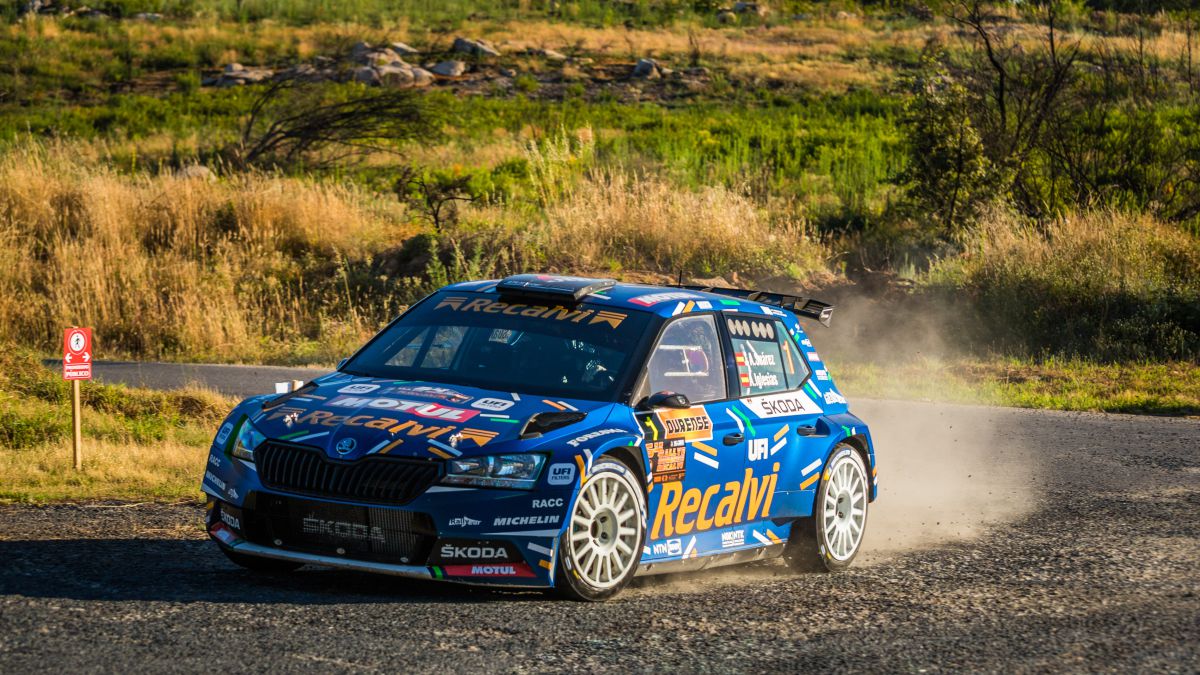 He has not given his rivals 'Rocket' Suárez a choice in the Ourense Rally. The Asturian has dominated the fifth round of the Spanish Championship with an iron hand and is on his way to the national title. His two rivals, Iván Ares and Jan Solans, have shared the 'crumbs' left by Skoda. The Galician finished second and the Catalan sank in the standings after suffering two punctures.
Suárez started in the Orense event like a missile, chaining victory after victory in the first six stages, in which he opened a more than comfortable gap in front of his rivals. From that moment on he breathed and allowed both Ares and Solans, who suffered two punctures and lost all their options, to score a partial victory while waiting for TC Plus, in which Solans took the consolation and extra points with his triumph.
'Rocket ', which only had a setback when suffering a spin in the penultimate stage, has won in three of its four participations this year, and in the rest it finished second, allowing it to lead its rivals with a loose margin.
José Luis Peláez finished fourth, ahead of the Peugeot 'pack', among which the veteran Álvaro Muñiz prevailed, who gave a recital in his hometown. Óscar Palomo won the RTS Scholarship, Jorge Cagiao triumphed in the Renault Clio Trophy, Diego Ruiloba was the best in the Suzuki Cup and Víctor Navarro took the victory in the Dacia Sandero Cup. Next appointment, again in Galicia, with him complicated Ferrol Rally at the end of August.
Classification
Suárez-Iglesias (Skoda Fabia), 1:25: 28.8
Ares-Vázquez (Hyundai i20), a 49.0
Peláez-Del Barrio (Volkswagen Polo), at 4: 00.3
Spanish Championship José Antonio Suárez, 141 points 444 444Jan Solans, 91Ivan Ares, 90
Photos from as.com