Suárez also makes fun of Mina
The Uruguayan joined the mockery of the Argentine towards the Colombian for his 'dances'.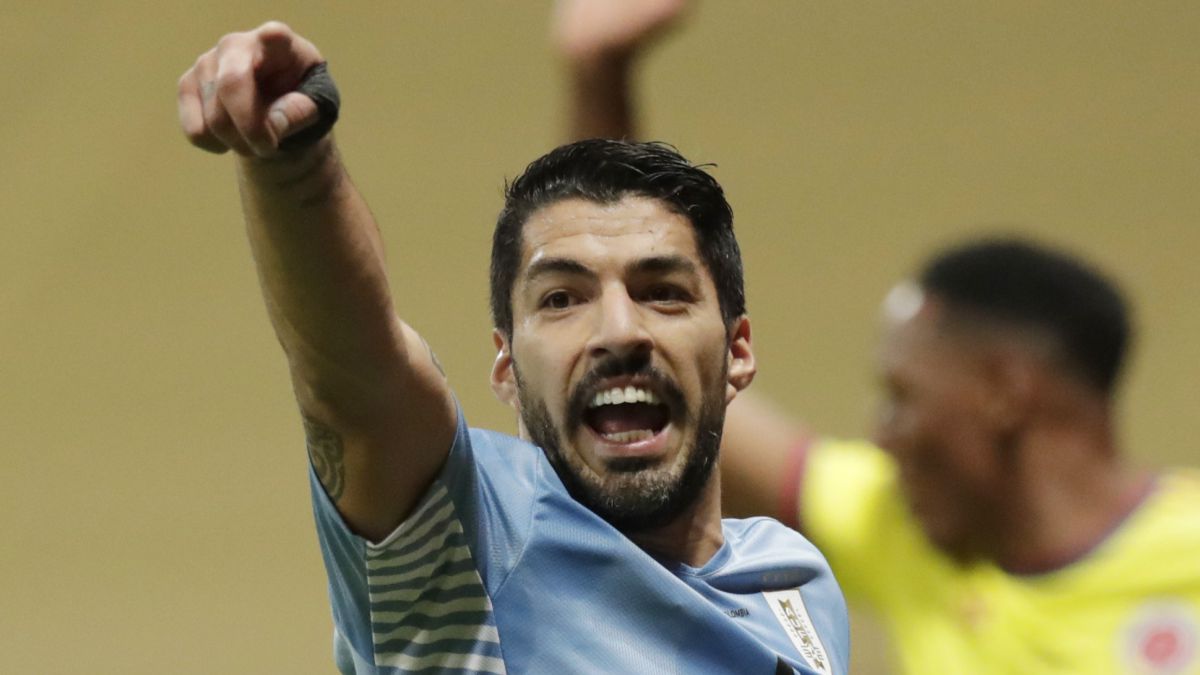 Although several days have passed since the elimination of Colombia against Argentina, the controversy continues over the dance of Yerry Mina and the comments of Leo Messi who were joined by Luis Suárez on Instagram. Mina is known for dancing after scoring a goal. The Colombian central defender was the one who tied the game with one goal in regulation time and would miss his team's third penalty in the shootout against Argentina.
When the Everton footballer failed the penalty, Leo Messi made fun of Yerry Mina saying "dance now" in reference to the celebration that the Colombian had had. The penalty was stopped by Emiliano Martínez, who was in charge of making the diversionary maneuver to the rival player prior to his shot.
In the penalty shootout, Martínez also stopped the maximum penalty against Davinson Sánchez and Edwin Cardona to give Argentina a pass to the final of the Copa América against Brazil in Maracaná.
A these words from Messi joined the Uruguayan Luis Suárez on Instagram. Precisely, Yerry Mina scored a goal against Uruguay also from eleven meters in the penalty shoot-out and showed his characteristic dance. The Argentine showed that there is no relationship with the defender born in Guachené and also Suárez, a close friend of the Argentine star, joined in the ridicule.

Photos from as.com