Stoichkov: "They have transmitted to me the importance of making pineapple"
He assures that Eibar was always his "priority", among the options he had. It arrives until 2024 from Mallorca and is the ninth signing. There are 19 players and they still have to come.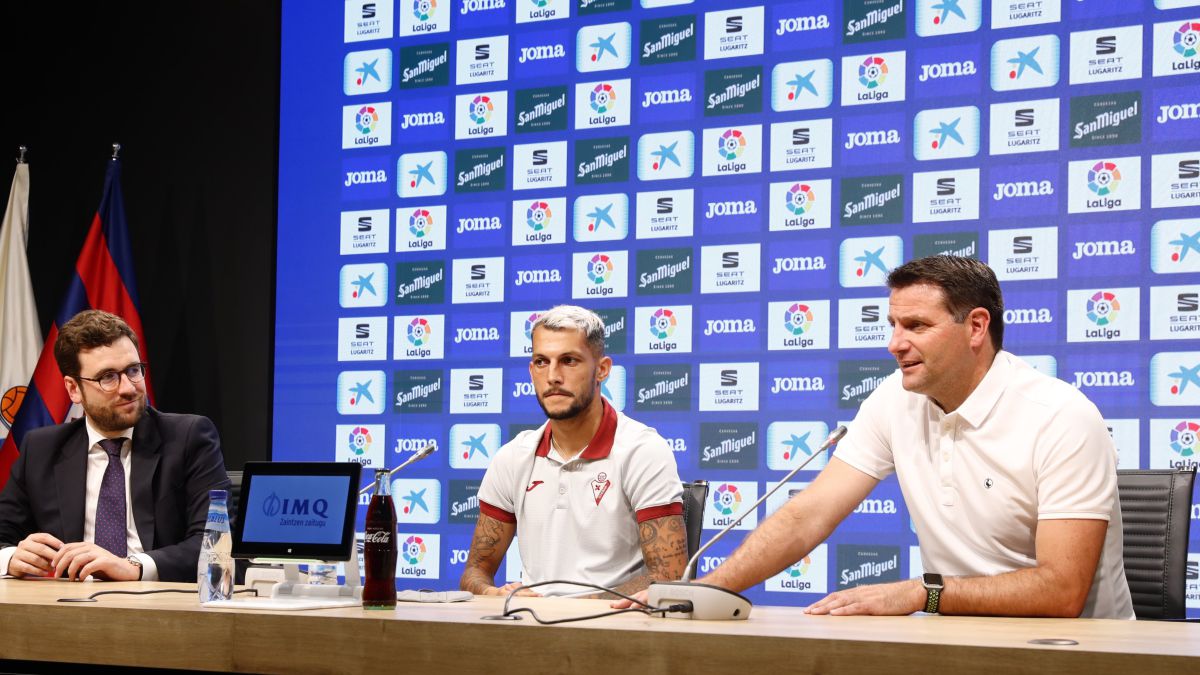 Juan Diego Molina, known professionally as 'Stoichkov' and recently signed by Eibar, assured this Thursday that the Gipuzkoan club was always his "priority", among the options he had. The Cadiz midfielder was renamed for his father's great passion for Hristo and a visit from him to his bar in Barcelona. The gunsmith club has closed nine signings to date, which together with the ten that follow from the previous campaign allow it to have 19 personnel, a figure that is clearly insufficient, with what until the beginning of the new season.
Molina, born in San Roque in 1993 and signed by the Barça club from Mallorca until 2024, said during his presentation in Ipurua that he is very "happy" to be in the armory team where he has been welcomed in a "great" way. He also explained that the club has conveyed to him the importance of the players making "a pineapple" within the team. His big dream, and he hopes that the charm will finally come in a year, is to play in the First Division.
Stoichkov was accompanied in his official presentation by the CEO of Eibar, Jon Ander Ulazia and the sports director, César Palacios, who stressed that Eibar continues to have "clear" its market objectives and that it will "fight" to be "better", since the club wants to "excite" in this new season, that after seven years in the elite, it will live in the Second Division.
Eibar will still have to continue signing new players. Palacios has said of Stoichkov that he is a footballer who stands out for his "versatility", although it will be the coach, Gaizka Garitano, who will have to decide his best position on the pitch, although "his numbers" indicate "success" in his face. The player from Cádiz scored eleven goals in the 37 games he played last season at Sabadell, while the previous season in which he played at Alcorcón he scored 16 goals in 40 games.

Photos from as.com