The 18-year-old from Murcia, who had not played at a professional level on grass, beat the Japanese Uchiyama in his first match resolved in five sets.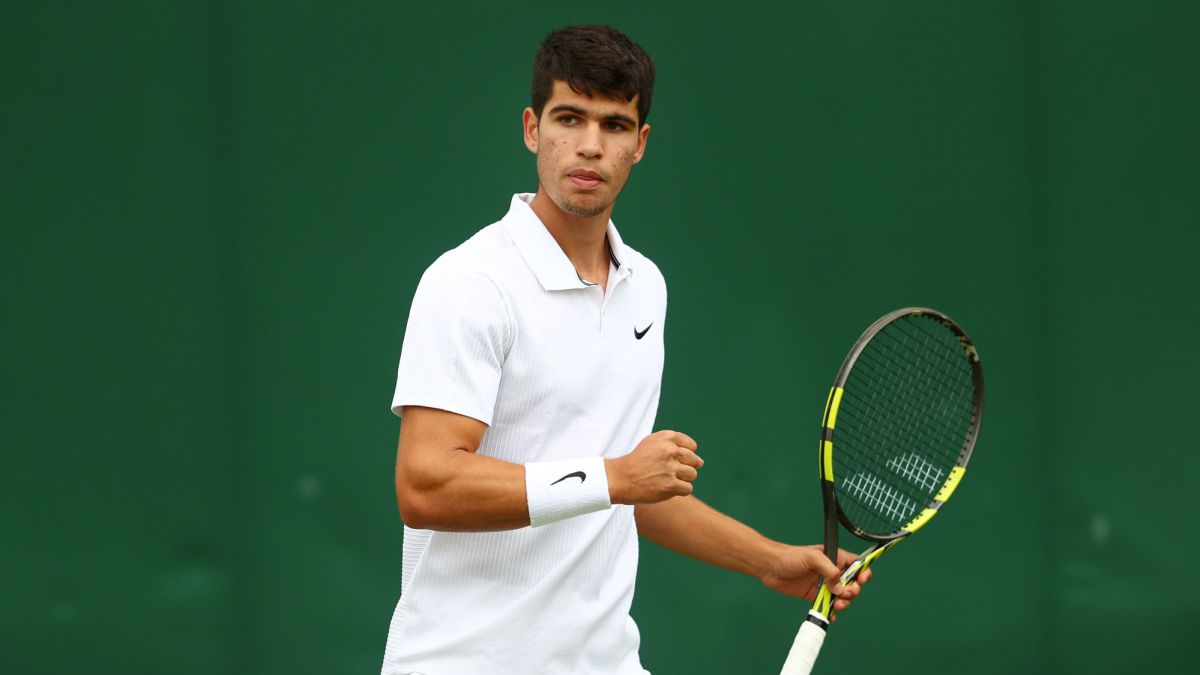 Carlos Alcaraz's career has taken off this year with his debut at the Grand Slams, in which he has also managed to score victories. He did it at the Australian Open and at Roland Garros, where he reached the third round. And this Wednesday he inaugurated his winning account at Wimbledon, in the first match he played on grass at a professional level, the first also resolved in five sets. The 18-year-old from Murcia showed a strong personality to overcome difficulties, never lose face to the match and win 6-3, 6-7 (4), 6-2, 3-6 and 6-3 in 4: 18 to the Japanese warrior Yasutaka Uchiyama (28 years and 116th in the world). On Thursday he will have an exciting showdown, on court 1, against number two, Daniil Medvedev, against whom he has nothing to lose.
Alcaraz's deed is unique, but not unique. Rafa Nadal also won in his first match on grass, at Wimbledon, when he was 17 years old. It was in 2003, against the Croatian Mario Ancic, 68th in the ranking. In that edition he reached the third round and fell in three sets against the Thai Srichaphan. What is clear is that the kid has great playing skills, blows (66 winners) and a lot of character. In the end, he surpassed the Japanese in all the statistics, except in unforced errors, a section in which they tied at 45. And he was able to scratch 10 breaks, in extreme situations that could have left him out of the championship.
Like in the fifth set, when Uchiyama threatened him with a break for 3-2 and serve. Charly reacted immediately and threw himself furiously for the victory, celebrating practically every point. He did some wonderful things online. Some adjustments are missing and you have plenty of room to make them. And there it is, in the second Wimbledon game.
Results and women's table calendar.
Photos from as.com