Spain, to Tokyo with Valverde and without Bilbao or Castroviejo
The coach, Pascual Momparler, offered his squad list with the Murcian, the Izagirre brothers, Jesús Herrada and Fraile. Pello, reserve.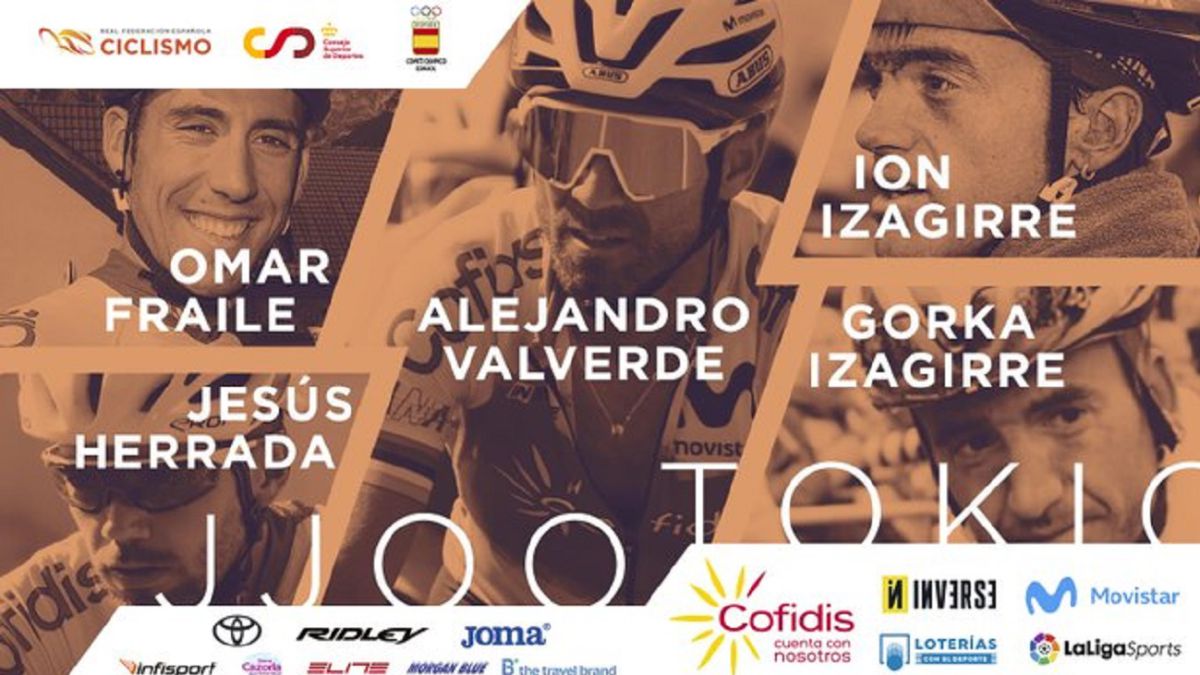 The Cycling Federation announced the quintet that will represent Spain in Tokyo. Alejandro Valverde, Ion Izagirre, Gorka Izagirre, Omar Fraile and Jesús Herrada will make up the team that will compete in the long-distance test on Saturday, July 24, as AS pointed out. The individual time trial, to be held on Wednesday July 28, will be run by the youngest of the Izagirre, Ion. Pello Bilbao, who charged in Andorra against the coach, Pascual Momparler, upon learning of his exclusion, remains as a reserve in case any mishap occurs to the four men on the Tour.
The technician explained his plans to AS: "It is a route for climbers and very difficult to control. In a race this complicated and with blocks of so few men, I want mine to be able to get into cuts and finish, as happened with Samuel Sánchez in Beijing 2008, although Alejandro starts as leader and we built this team around him " . With Bilbao tenth overall and Castroviejo at an exceptional level, it is surprising that Herrada, who disappeared in the French round, and Gorka, who has not worn a number since the Giro and ended up with back problems, attend the Olympic event. "I think they are the most suitable for the route we face, demanding and with more than 200 km", argued Momparler.
While Valverde will face his fifth Games, after Athens, Beijing, London and Rio, for Ion Izagirre they will be second, after Rio (where he also doubled bottom and time). The other three will debut as Olympians. The Murcian was excited about the challenge of achieving a medal that is missing from his record: "We are going to have a good time and do our best. We will measure ourselves with 100% people, we are not talking about a town cart. Still, I feel better on the Tour and that seems like a good sign for Tokyo. So let Spain and the whole world know that we will give everything to win or achieve a metal ". The Federation has already completed the PCR tests necessary to travel to Japan 96 and 72 hours before, as well as a flight to Tokyo from Paris next Monday the 19 at night. Despite the risk of lack of acclimatization or jet lag, the four cyclists on the Grande Boucle will not get off sooner.
Photos from as.com