Spain opens in extra time
The U19 team overcame a bad start (0-10) to end up beating France. Two free throws by Rubén Domínguez gave Spain the victory.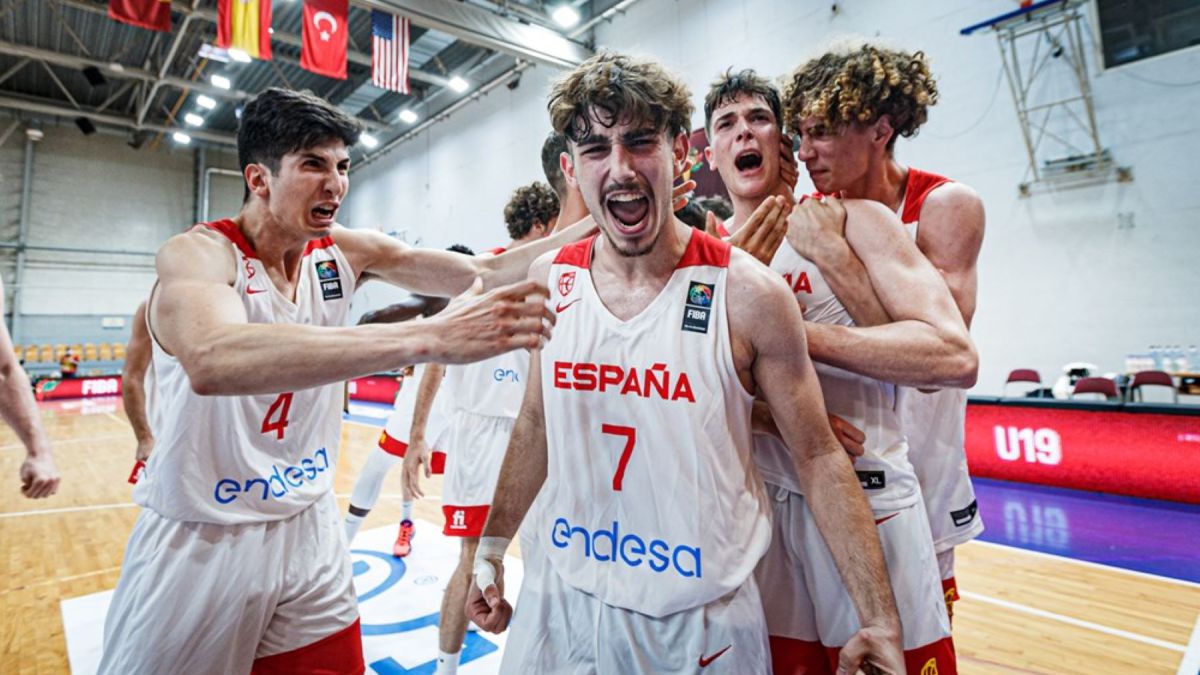 The Spanish Under-19 team overcame a bad start to the game against France and ended up winning in overtime 60-59 with great suffering.
The Spanish team took almost 5 minutes to score their first points and France was 0-10 that weighed like a slab. The 0-7 triples in the first quarter didn't help either.
Little by little Javier Zamora's team adjusted their game and in minute 25 managed to equalize the score at 34.
In the last quarter, with 3 minutes to go, the national team dominated 52-44, but the nerves and inaccuracies returned and France managed to equalize at 52 and that the game went into extra time.
The French team went ahead, but this time their nerves were controlled and 3 seconds to the end of the additional 5 minutes Rubén Domínguez scored two free throws to get the first victory of the championship.
Domínguez, 14 points, and Millán Jiménez, 10, were the highlights in the annotation, while the Frenchman Victor Wembanyama, with 22 points, was the man of the match.The next game for the Spanish will be on Tuesday, July 6, against Korea, in principle the weakest team in group C.

Photos from as.com