Spain have fun against Korea and expect a rival in the second round
The U-19 National Team achieved its second victory in the category's World Cup. Millán Jiménez scored 20 points in 11 minutes and Rubén Domínguez, 16 in 15.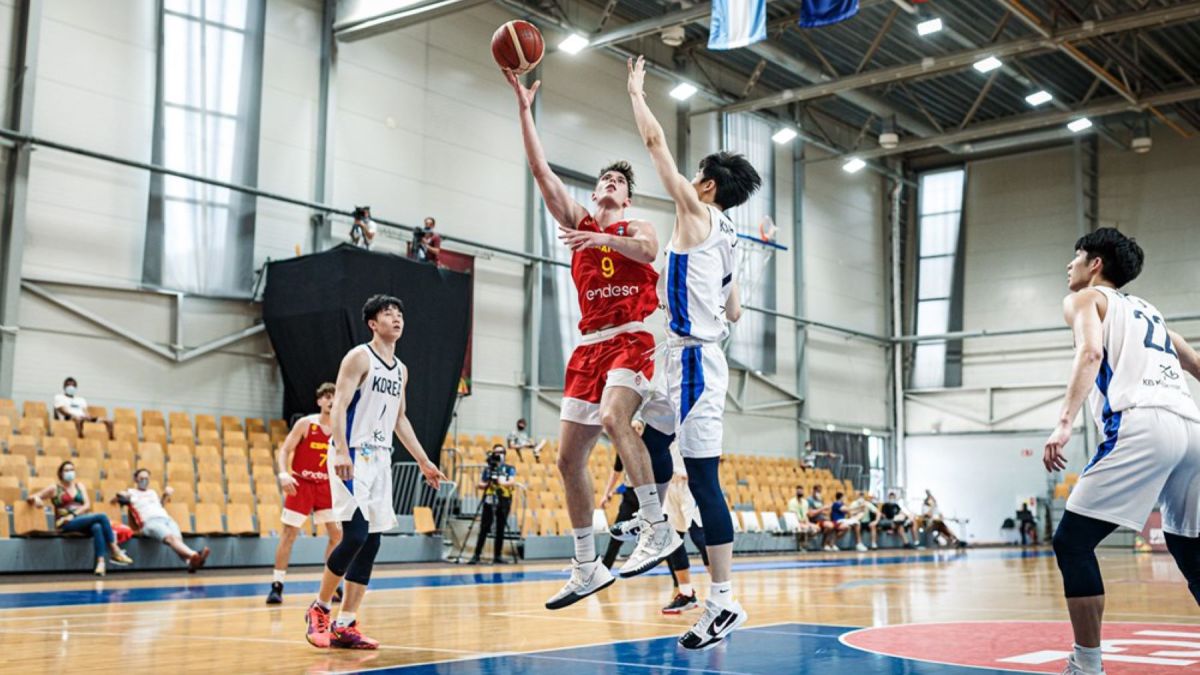 The Spanish team signed their second victory (48-99) against the South Korean team in the group stage of the U19 Men's Basketball World Cup, which is being played in Latvia, and will have to wait for the result of Argentina-France to know in which position of Group C the first phase ends. In the same way, the Spanish team will pay close attention to what happens in Group D, where their rival will come from for the round of 16 crossing. The United States, Turkey, Australia or Mali can be the opponents of Spain.
It cost the Spanish team the start of the match against the South Koreans. An 8-2 start forced them to row throughout the first period, but the offensive drive of Rubén Domínguez and Millán Jiménez mitigated the good success of the opponents in this period. A triple by Jiménez himself closed the room with Spain ahead in the light (14-17) .
From the second round, the rival's success diminished and a very solid Spanish team appeared on the rebound and eager to take advantage of the opportunities in transition. With a cheerful game and good defense, an advantage gradually opened (22-31) that Spain lengthened in the last breaths before the break (26-40) .
The hot streak continued after passing through the changing rooms. The points of Adrià Doménech and Guillem Ferrando arrived and the scoreboard settled on a points difference that was close to thirty (35-64).
The good work of the Spanish team did not allow a break for the South Korean team and the advantage only grew in favor of the Spanish. Eight of the eleven players who jumped onto the court finished above the 10 credit rating.
In the last period, the team continued intense and with a final partial of 13-35 sealed the victory with the final 48-99.
Javier Zamora's pupils park, thus, the stumbling block against the Argentine team in its World Cup debut (60-59) .
After the victories against France (69-68) and South Korea (48-99), the next goal is the knockout round of 16.
Photos from as.com