Spain dispatches Australia and gets into the World Cup quarterfinals
The U19 team has qualified for the quarterfinals of the World Cup by beating Australia. Rubén Domínguez, with 24 points, was the best.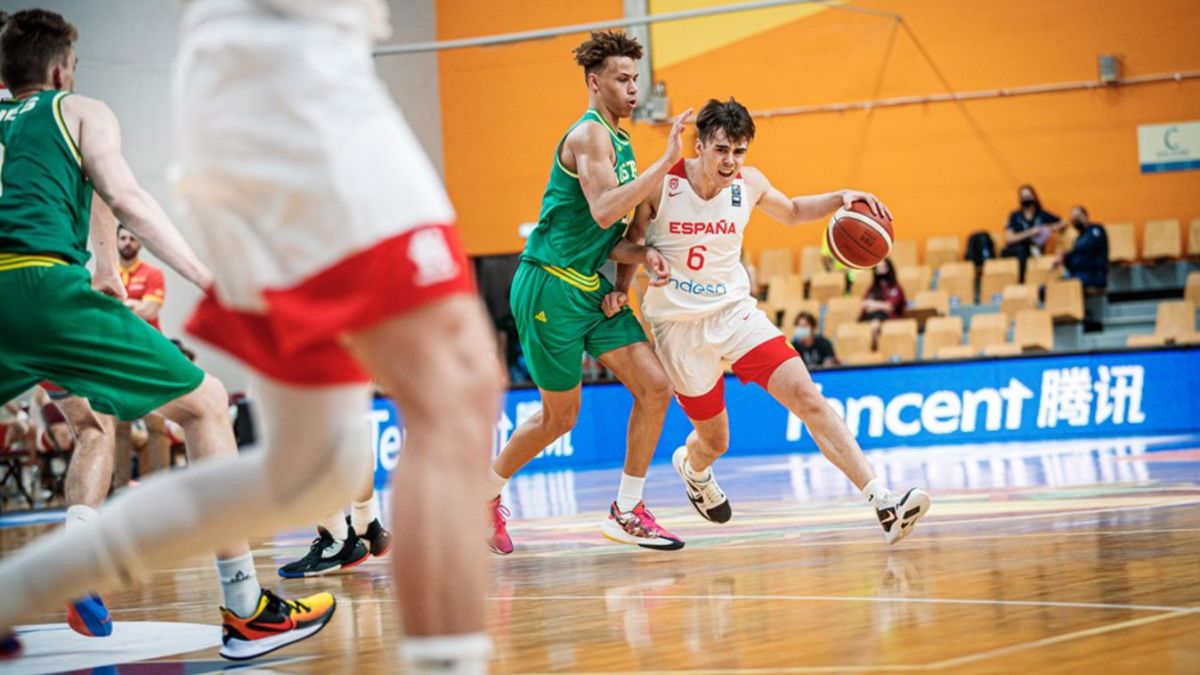 Spain continues its good path in the U19 World Cup. The national team beat Australia in the round of 16 of the tournament, reaching the quarters, just the phase prior to the fight for the medals, the great goal of a team full of future promise. The top scorer of the game was Rubén Domínguez, with 24 points, 5 rebounds and 3 assists. On the other hand, Millan Jiménez and Guillem Ferrando also surpassed the ten, with 18 and 11 goals respectively. In addition, the promising point guard Juan Núñez finished with 7 points in just under 18 minutes of play.
From the first bars of the game, it was foreseen that equality would be the general trend of the match, although Spain was always ahead and managing the clash. Both teams responded quickly to the opponent's baskets. Based on external success, the National Team managed to dominate the beginning (16-13) but the Australian Akoldah Gak did not take long to close the gap (18-20). A triple by Rubén Domínguez and an individual action by Rubén López de la Torre put the national team ahead again (25-22), but Bol Dengdit closed the period with a basket after an offensive rebound (25-24) .
Australia's reaction came in the middle of the match (45-39) but Javier Zamora's team was not daunted. At that moment, a huge Juan Núñez appeared with five points in a row to sentence the second period with 48-39. The exit of the team was good after passing through the changing rooms. With a 6-0 out of the quarter, Spain continued to extend the lead (54-39) .
With the points of Juan Núñez, Millán Jiménez and Guillem Ferrando the victory was approaching. A final approach from the rival (78-69) forced Spain to maintain maximum concentration until the end but the superiority of the team made the Australian comeback impossible. With the final whistle and the 86-73 in the light, the victory came and the pass to the quarterfinals of this World Cup in Latvia. The rival in the quarterfinals will leave the duel between Canada and Puerto Rico. Until then, it's time to keep dreaming.
Photos from as.com