Some vandals gas the Tour squad
Two days before they threw eggs at the Kelme and the ONCE in a 1999 edition that was very convulsed by the consequences of the Festina Case.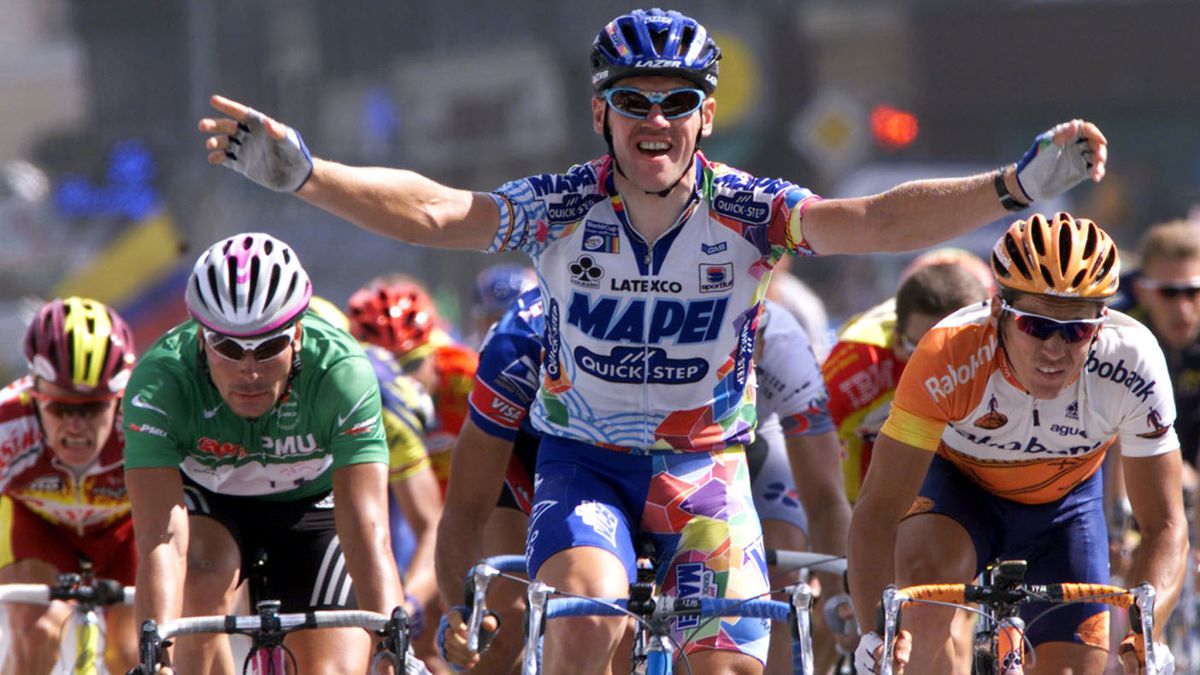 EI profile of the 17th stage of the 1999 Tour, between Mourenx and Bordeaux, heralded a day without history, a journey between the Pyrenees and the time trial, almost at the gates of Paris. Tom Steels' sprint, which added his third victory, seemed to confirm this, until many cyclists with red eyes and breathing difficulties began to cross the finish line. 8 kilometers from the end, a group of vandals had sprayed the platoon with tear gas and pepper powder.
"What a bad time I've had! I thought I was going to die!" Exclaimed Jaime Hernández, a Festina cyclist, in anguish. Beside him, Álvaro González de Galdeano, from Life, recounted his experience to journalists: "I felt my face burning, a great itching in my eyes and throat. Symptoms similar to asthma. A spray was projected on our faces. Many cyclists asked to stop, because we could not see, nor could we breathe ".
Behind that aggression there was more than just a hooligan. It was not the first time. Two days before, other madmen had thrown eggs at the vehicles of the ONCE and the Kelme. The Tour de France had started very tense by the aftermath of the doping scandal of the Festina case the previous year. And it had these consequences.
A few days before the start at Le Puy de Fou, the organization had vetoed the presence of the cyclist Richard Virenque and the director Manolo Saiz, because, in their opinion, they damaged the image of the race. The UCI reversed the decision, which the race director Jean Marie Leblanc did not like at all: "I hope Saiz does not insult the Tour again." Nor to the Minister of Sports, Marie George Buffet: "The UCI has been lamentable" .
The atmosphere worsened with an incendiary column published in L'Équipe, the newspaper of the organizing company, signed by its editor-in-chief Jérôme Bureau, who came to say: "Are people going to receive the Tour on the roads and cities of France? as if nothing had happened. " That incitement turned against the newspaper itself, which had to camouflage its logos to avoid problems with the fans of Virenque and Laurent Jalabert. In fact, one of its editors, Manolo Martínez, had already been attacked two months earlier in Dunkerque.
Photos from as.com