Slight sketch of the 'first' Real Valladolid de Pacheta
Some of the characteristics that the coach wants to implement in the game this season were guessed at the Blanquivioleta team.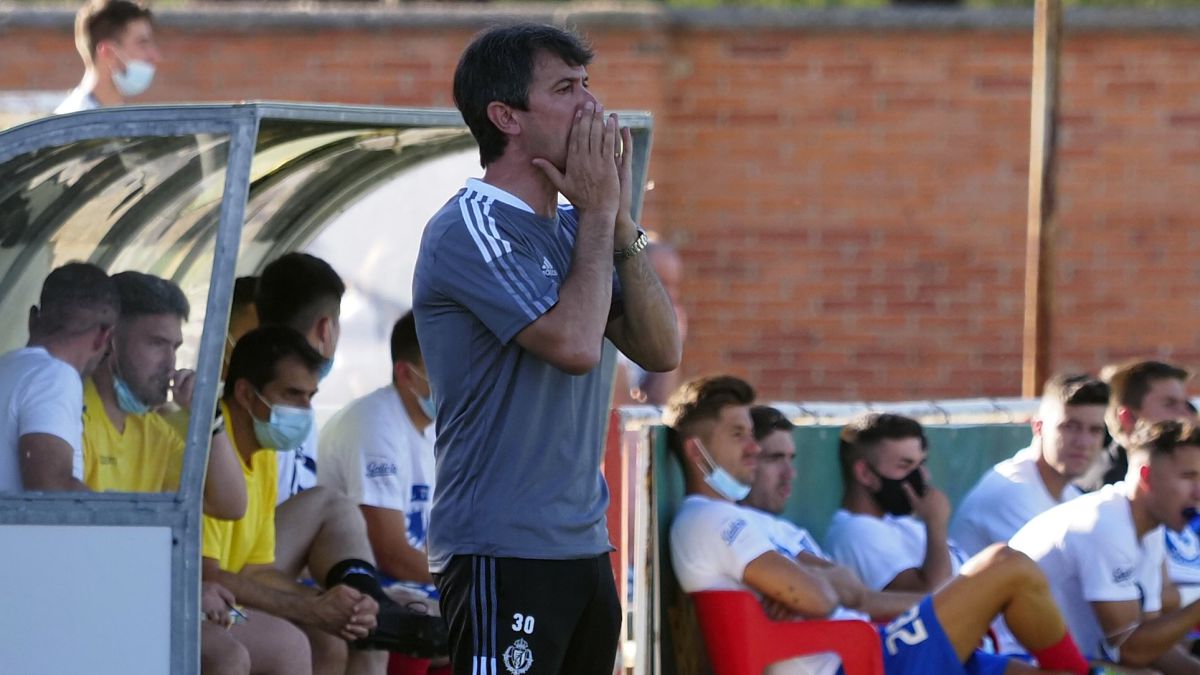 The five positives in coronavirus that Real Valladolid suffers in their meat have prevented Pacheta from having the second preseason test, scheduled for this Saturday in Palencia. The bulky 1-9 in Tordesillas, as the coach himself later declared at a press conference, served to draw few conclusions. However, it was useful to draw a slight sketch of what the Burgos is trying to do, whose squad still has to change a lot.
1-4-4-2. José Rojo Martín has hardly spent time yet to influence tactical aspects, so the Las Salinas friendly was almost a surprise test. The strength available to the coach led him to use a 4-4-2 mutable for Zalazar's starting position.
High pressure. At least during the first half, Real Valladolid showed a desire to exceed the opponent's ball output. This allowed recovering several balls in that initial phase and leaving quickly in search of the goal, especially led by a hungry Weissman.
Lots of finishing touches. Together with the above, the Blanquivioleta team accumulated a good number of shots, also thanks to the fact that they accumulated many players in the last third of the field and in good positions to try to influence in front of goal.
Internal accumulation. In the absence of pure wingers like Pablo Hervías, those used appeared a lot in interior areas, joining the two attackers. This allowed the Pucela to occupy the intermediate aisles, between central and lateral, in addition to the 10.
lane
Offensive sides. Of the different sides who had minutes, Nacho and Olaza were the ones who had the greatest offensive presence, to the point of scoring a goal both and provoking a penalty for the Uruguayan. Therefore, the others also had terrain to ride.
Vertical position. The unevenness between teams favored that Real Valladolid had the ball almost exclusively. He amassed it more at some point, but above all he tried to take it up by taking advantage of the breaking unchecks of his players above.
Departure three. One of the things that Pacheta emphasized was the positioning of the 'low' midfielder between centrals to start three. Roque Mesa was seen to influence this and to keep his position if a center-back progressed.
Changes in position. As the coach acknowledged at the end, the physical circumstances that some players are going through caused changes in position such as Corral, who played as a central defender, or Moi Delgado, who started as a left winger.
Defense. The rear left some shy doubt due to the lack of automatisms in some of those who acted out of position and due to the heavy legs typical of the preseason. With the memory of the last campaign, it will be a point in which to influence.
Photos from as.com