Shock in England: emails are leaked that could prove that City cheated
The Daily Mail brings to light some emails that would show that the English club inflated revenues to circumvent the Financial Fair Play rules in 2011.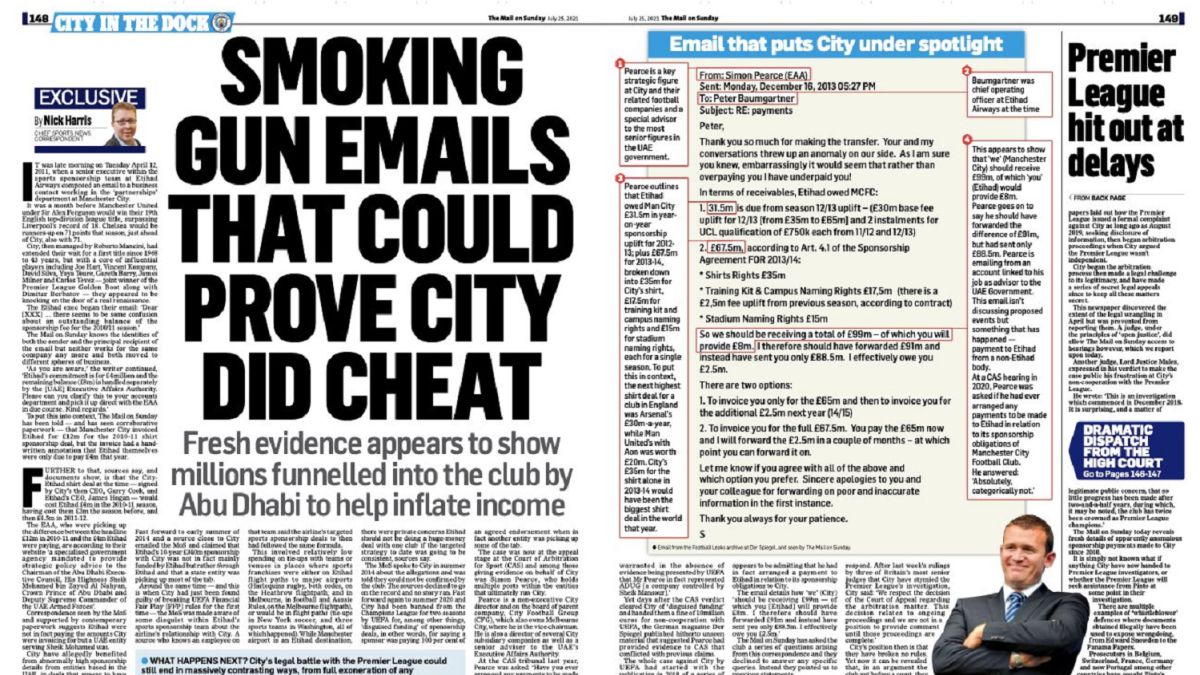 The Daily Mail has convulsed the Premier with the information it took out at dawn from Saturday to Sunday. According to the British newspaper, Manchester City once again committed FPF (Financial Fair Play) irregularities to inflate its income from Abu Dhabi. According to the emails provided by the British newspaper, the city's T-shirt sponsor, Etihad, would have contributed 12 million pounds to the income statement for 2010-2011, when in fact they were 4 million pounds. According to the UEFA Financial Fair Play rules, clubs must be transparent about their income and balance it against their expenses. But the accusations point to City tampering with the contracts.
It is not the first time that the finances of the City have been in question. In February 2020, UEFA sanctioned the Manchester team based on the balance sheets presented to UEFA between 2012 and 2016. It punished him without participating in two editions of the Champions League, but then the TAS revoked the sanction. UEFA reopened a year earlier, in 2019, the City and PSG file - which in 2014 resulted in financial fines - after a second wave of Football Leaks documents published by Der Spiegel that revealed that both clubs received from UEFA a favorable treatment that reduced its sanctions. Those documents, which also included emails and contracts, spanning much of the past 10 years, include previously unknown details of a UEFA investigation into the financial affairs of City and Paris St Germain, owned by the Qatari royal family.
In its day, the file against Manchester City in 2014 was resolved by sanctioning the club with a fine of 20 million euros. In early November, the Football Leaks papers published by Der Spiegel revealed that the sanction was minimal after several secret meetings of UEFA officials with Manchester City officials. In other concessions, the European confederation would have allowed the City to evade financial fair play control, revenues of 2.7 billion euros.
Photos from as.com