Shashoua: "Since I was a child I have wanted to wear the number 10"
The Briton will inherit the number that captain Suso Santana wore in recent seasons. "He is a legend in the club," said the footballer.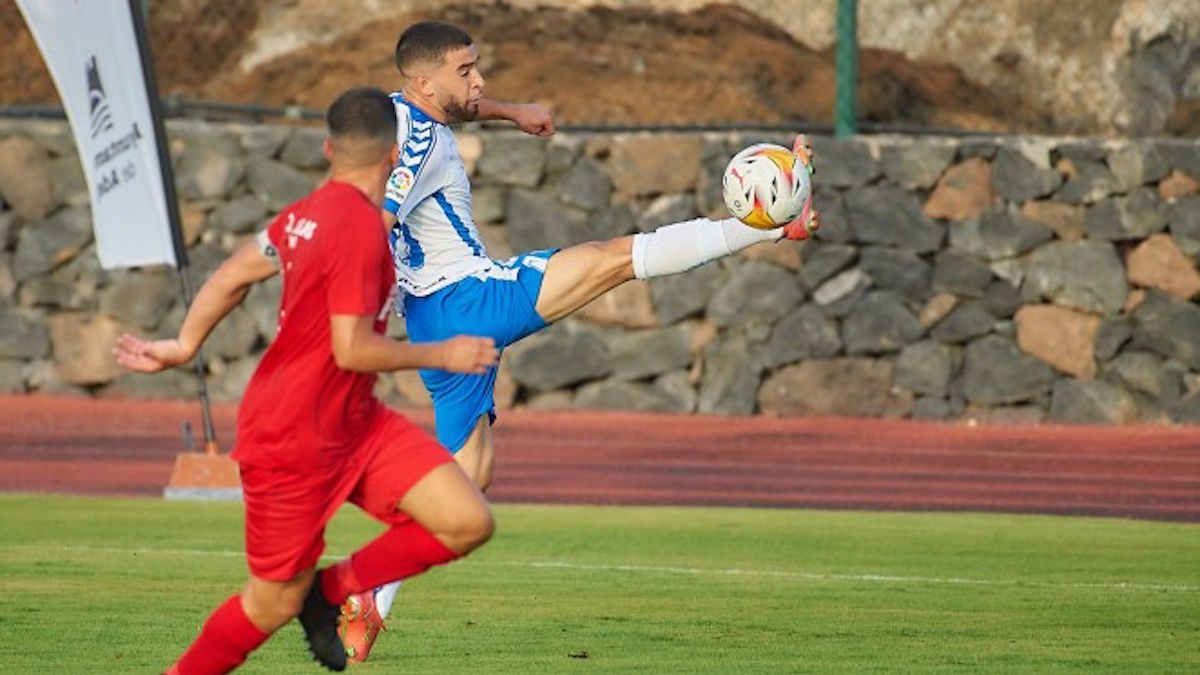 The weight of the shirt doesn't seem to matter to Sam Shashoua. On his back, the number that Suso Santana, captain of the last campaigns, will wear with pride. "He is a legend of the club, but since I was a child I have always wanted to be 10, it is the first time and I am very happy," he told the official media. Felipe Miñambres, Hugo Morales, Ayoze García and more recently Luismi Loro were some of those who carried such an important number in Tenerife.
The Briton is facing his third season at the club (although in the first he was injured and had to go on loan). Last year was one of the highlights of the team's poor campaign, but he's already looking forward. "I want to improve every year, collectively and individually. There are things to improve and I am focused on that, I am very excited," he said.
At a group level, he reported that he has trained "very hard and well during these weeks," said the player, who remarked that they have "very clear ideas. We are a recognizable team from last year and we want to improve some aspects," said Sam.
In that sense, he considered that it will be very important to have a defined game pattern, something that perhaps was lacking in the previous year. "We all know what we have to do; the new ones are also doing well. This is a very united group and it has been easy for them," he admitted.Finally, he also referred to the presence of the homegrown players in this preseason. "I was in Tottenham's," he recalled, "and I know what it's like to get to a first team and feel nervous. I try to help them as much as I can. They want to help the team, do things, and that's easy to do." highlighted.
The Tenerife squad, meanwhile, continues to work at the Pinatar Arena facilities where a double training session is scheduled for Friday. This Saturday the third summer friendly will be played against Cartagena and on Sunday against Albacete. On Monday they will return to the Island.
Photos from as.com