Seisdedos and Guillén, pioneers in the Motocross World Championship
The RFME announces the two Spanish pilots who will enjoy the first participation of the women's team in a World Cup.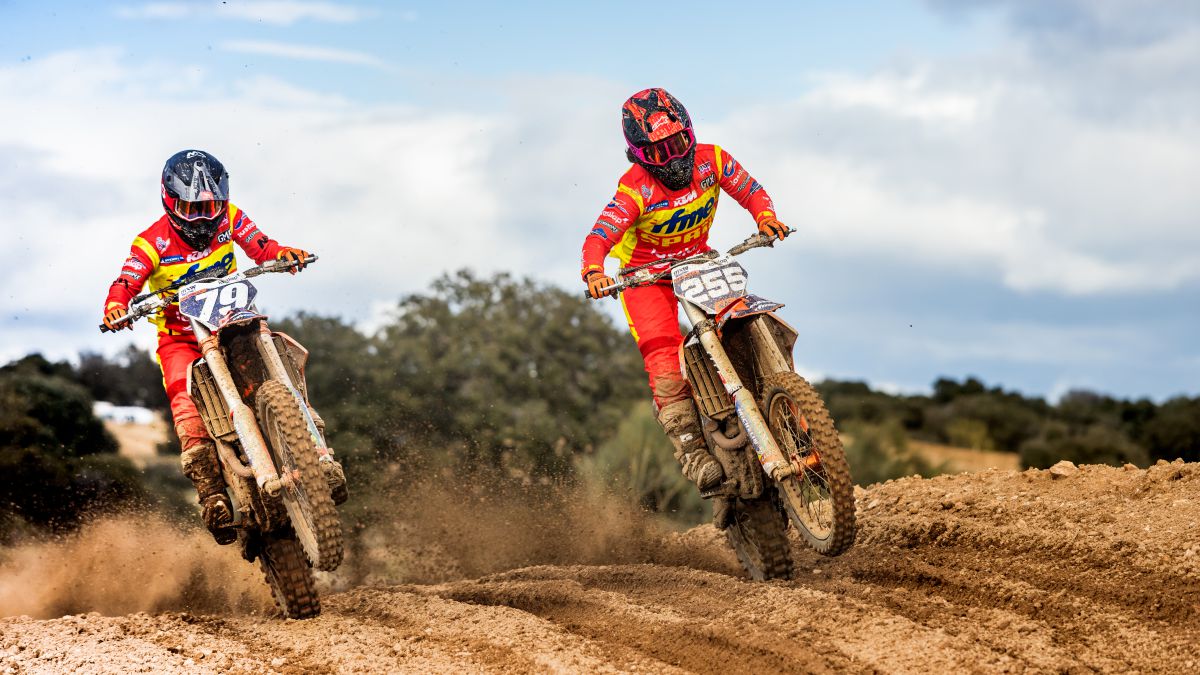 The Royal Spanish Motorcycle Federation is in luck, for the first time in its history there will be participation of the Spanish Women's Team in the Motocross World Championship. Those chosen to experience this historic event will be Gabriela Seisdedos (Madrid, 1994) and Daniela Guillén (Lloret de Mar, 2006). Both will represent Spain from July 24 in the Czech Republic, in what will be a symptom of the equality that this sport offers, since men and women will participate in the same circuits and all this will be broadcast live.The two riders belong to different generations, but are characterized by how highly competitive they are and are united by the same passion, which is nothing other than Motocross. Seisdedos is the most experienced with eight Spanish championships, while for Guillén it will be the first time that she competes in the female category, previously she has only done it against men. We will see how the binomial performs in its first participation in a World Cup.
Both riders will compete with a 2022 KTM 250SX-F. For Daniela it will be a big leap, used to driving the KTM 85, although we have seen her with great ease in it during the Spanish Championship. Which does not happen to Gabriela, since the rider from the beginning of the season has been on this mount and has achieved the perfect adaptation. What both do not lack is work and enthusiasm to perform a great performance.
"I am nervous and eager for the World Cup to begin. We have made a good team and I think all of us who are part of it are going to do well. I want to start now to see if all the work we are doing has its results", Gabriela Seisdedos explains. "I really want to go to the World Championship, because it is my dream. I am excited because I know that I will be the youngest rider on the grid although I do not know what my level will be since I have never raced in the women's category in Europe", adds Daniela Guillén.
We hope they both have the best of luck during the championship, and come back from the Czech Republic with the best possible result in their first World Cup participation. Calendar WMX 2021
1. Czech Republic, Loket. Jul 2
2. Belgium, Lommel. Jul 31
. Turkey, Afyonkarahisar. Sep
4. Spain, Arroyomolinos. Oct 16
5. Italy, Pietramurata. Oct 30
Photos from as.com