Schumacher secretly negotiated with McLaren while at Ferrari
"There were some secret negotiations in 1998, but they never materialized," reveals Norbert Haug, former vice president and coordinator of McLaren Mercedes.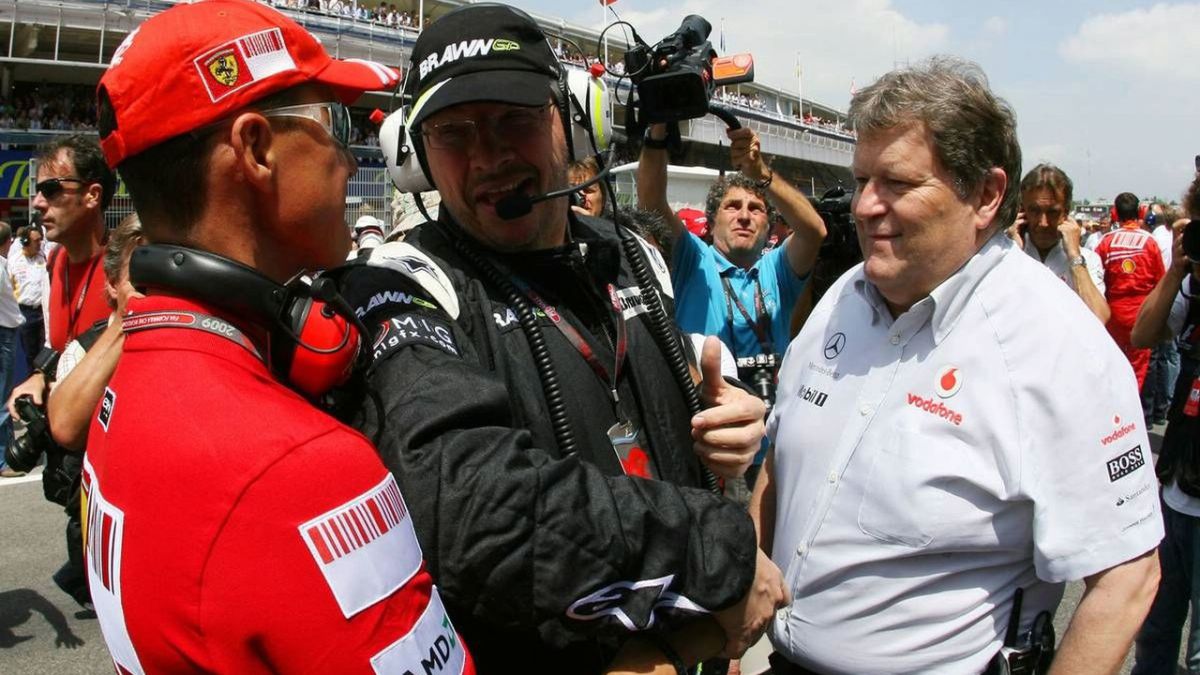 The story of the Formula 1 World Championship is full of intrahistories that, if they had materialized, would surely have changed the course of the competition. Fernando Alonso to Red Bull in 2008, Robert Kubica to Ferrari in 2012 ... Or Michael Schumacher to McLaren in 1999. A possibility hitherto unknown to Gran Circo fans that Norbert Haug revealed this week in the Beyond The podcast Grid'.
"I met Michael Schumacher when I was racing German Formula 3 and I was managing editor of the magazine 'Auto Motor und Sport' in 1989. He came to Formula 1 long before me. When I entered the championship with McLaren in In 1995, Schumacher had already debuted four years ago with Jordan at Spa-Francorchamps and had been two-time champion with Benetton. The following year he signed for Ferrari. It took him five years to win his first title with the Prancing Horse ", Haug begins his intervention before ensure that it would not have been so far-fetched to have convinced Schumacher to leave Maranello (Italy) to head for Woking (United Kingdom) given the competitiveness exhibited by the MP4-13.
"We were fierce competitors back then, but on the track and in the paddock we always had a good relationship. I remember jokingly telling him many times that one day we had to race together. In fact, there were some secret negotiations in 1998, but I never know. In theory, it could have happened, but it didn't work out. It wasn't something that was completely impossible because McLaren was really competitive that year thanks to Adrian Newey's work. It was an attractive team for any driver. Michael could have won a title. before, he could have won in 1999 without his accident, we could have won in 2000 without that car failure ... It was a great period and a very intense fight that can be perfectly summed up with the 2000 Belgian GP ", he concludes the former vice president of Mercedes.
It should be remembered that Michael Schumacher suffered a terrible ski accident when he fell into a patch of white snow and struck his head vigorously against a rock seven years ago. The German was rushed to the nearest hospital and since December 29, 2013, he has been in an induced coma to limit brain damage as much as possible.

Photos from as.com