The man from Elche is one of the candidates to fill the position of the new PSG player, an interest already reported by AS and now collected in the 'Daily Mail'.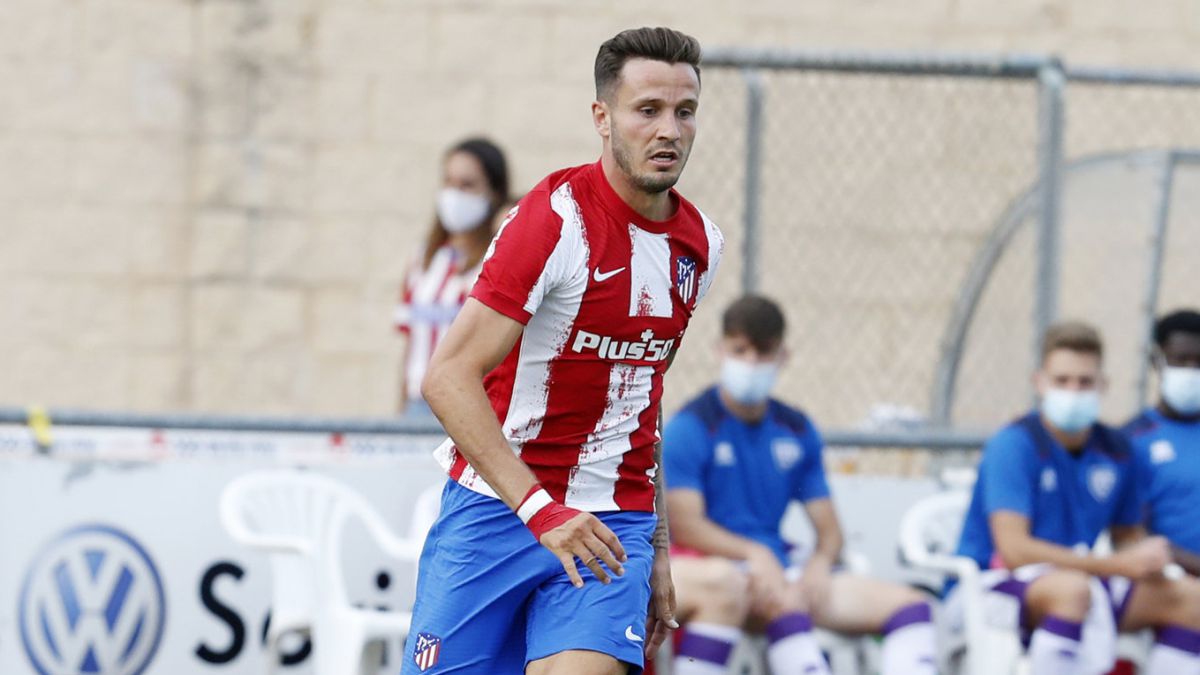 The departure of Georgino Wijnaldum towards Paris left Liverpool's midfield unguarded and from that moment a dance of potential signings began, none of which has crystallized. That is, perhaps, the biggest headache for Jürgen Klopp, even more so now that the future of Jordan Henderson also worries. The list of futuribles is long, but there are four that appear at the top of the German's preference list, according to the Daily Mail: Tielemans, Aouar, Kessié and Saúl.
Starting from the end, the interest in the rojiblanco is nothing new. In fact, AS already reported it when the trick with Griezmann was still hot. In the last hours United appears as the main competitor to change the scene of Elche, since it would prepare, according to the aforementioned media, 50 million euros. However, at Anfield they do not take their eyes off him. "Nothing is decided, Saúl has as many options to stay as to leave," said Joshua Barnett, his representative, days ago. And it seems that nothing has changed.
Saúl's tremendous lung and versatility fit perfectly into Liverpool's style of play. Klopp is in love with geggenpressing, that is, putting pressure on the opponent as soon as he recovers the ball, at which point the rival team has not yet had time to position themselves. And in that, in pressure, wear and power, Saúl is a master. As is Wijnaldum. Let's not forget that the one from the Netherlands was a request from Koeman and the one from Atlético would have arrived at the Camp Nou to occupy the place that Gini did not occupy due to his swerve to PSG. At the moment it does not transcend supply, but it will be necessary to be attentive to potential movements. Meanwhile, the 8 is still concentrated under the command of Cholo in the preseason of Atleti.
The other alternatives
Although from the Daily Mail they point out that the favorite of the network fans is Youri Tielemans. The Leicester midfielder has been praised by Jürgen Klopp in the past, who highly appreciates his ease of passing and his arrival in the opponent's area. However, getting him out of King Power Stadium is a complicated undertaking ... and expensive.
Unlike Houssem Aouar, who was Arsenal's priority target, but whose price drop has put him within range. With a contract until 2023, from France it is pointed out that Les Gones would let the talented midfielder out for about 25 million, for the more than 50 they asked for last summer. Profile even more creative than the previous two.
Finally, Franck Kessié appears. The Milan midfielder has grown tremendously this season and must decide on his future, although he recently declared that he wants to stay at the San Siro. His last season has made him one of the best mediums in Serie A and he has exploited his scoring side, reaching 14 goals. Contract ends in June 2022. If he renews, his possible signing disappears. Any of these four footballers would be a replacement of guarantees, we will see how the game of the market chairs ends.

Photos from as.com