Sarri: "Managing Cristiano is not easy, he is a multinational"
The new Lazio coach reviews his time at Juventus at 'Sportitalia', with special emphasis on his relationship with the Portuguese star.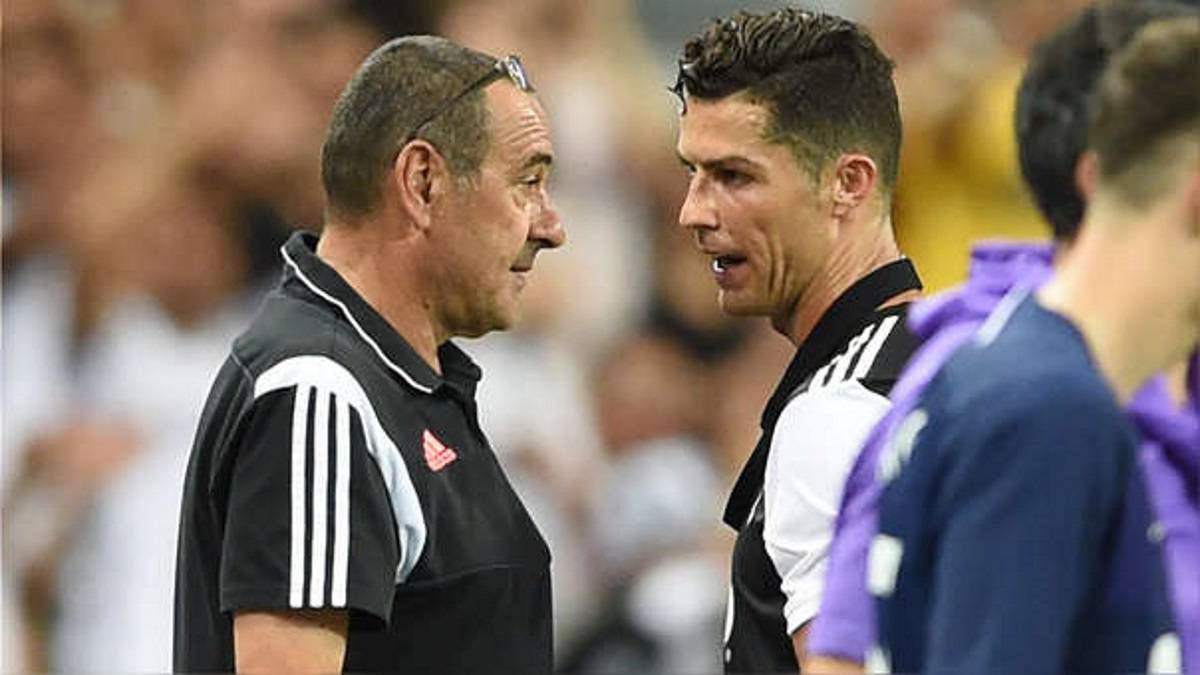 Maurizio Sarri is back on the bench and will be in charge of managing Lazio this season. The Italian was on sabbatical since he was fired from Juventus in August 2020, despite winning the Scudetto. However, losing to Lyon in the last 16 of the Champions League weighed too much. Now he looks back and talks about his time at Vecchia Signora in an interview with Sportitalia where he highlights, mainly, his words about Cristiano Ronaldo and how complicated the management of the star is.
Cristiano Ronaldo: "It is a management that is not simple, Ronaldo is a multinational: he has personal interests that must be combined with those of the team. It is a difficult situation to handle, I honestly consider myself a much better coach than manager. I enjoy more on the field. It also has many positive aspects. Ronaldo, at the end of the year, makes numbers. When someone reaches those levels it is clear that they represent something that goes beyond the society and the team ".
Naples rest and interest: "This year I have been with my family, I have read a lot, I have seen many matches and a lot of cycling, which is one of the things I like the most. It is true that (Napoles) looked for me last winter . It was not a real negotiation, but a simple request for information about my availability. I was not sure if it was good for my career. To everyone who searched during the season I said the same thing, that it would be available in summer. "
Request to Juventus: "My Scudetto? It was taken for granted, both from the outside and from the inside. We won a Scudetto without celebrating it, everyone had dinner alone at home. Probably the correct year would have been this, they were fourth and I saw that they celebrated it , conditions were probably better. "
Roman Derbi with Mourinho and Chelsea exit: "It's something journalistic, in the end Roma will play against Lazio, neither I will be able to score nor Mourinho will be able to stop a goal. The teams count, more than the players and the coaches. I made an error of appreciation, that of wanting to return to Italy at all costs. Marina (Granovskaia) put a wall in front of me so that I would not leave Chelsea, but my great desire was to return to Italy ".
Jorginho: "Jorginho can win the Ballon d'Or if he wins Euro 2020. He is a player to focus on, because he is super smart. His greatest ability is to make things simple."
Photos from as.com