San Emeterio: "The fans must be excited"
The midfielder trusts the new Real Valladolid project and attributes the overbooking of the dressing room to the usual preseason.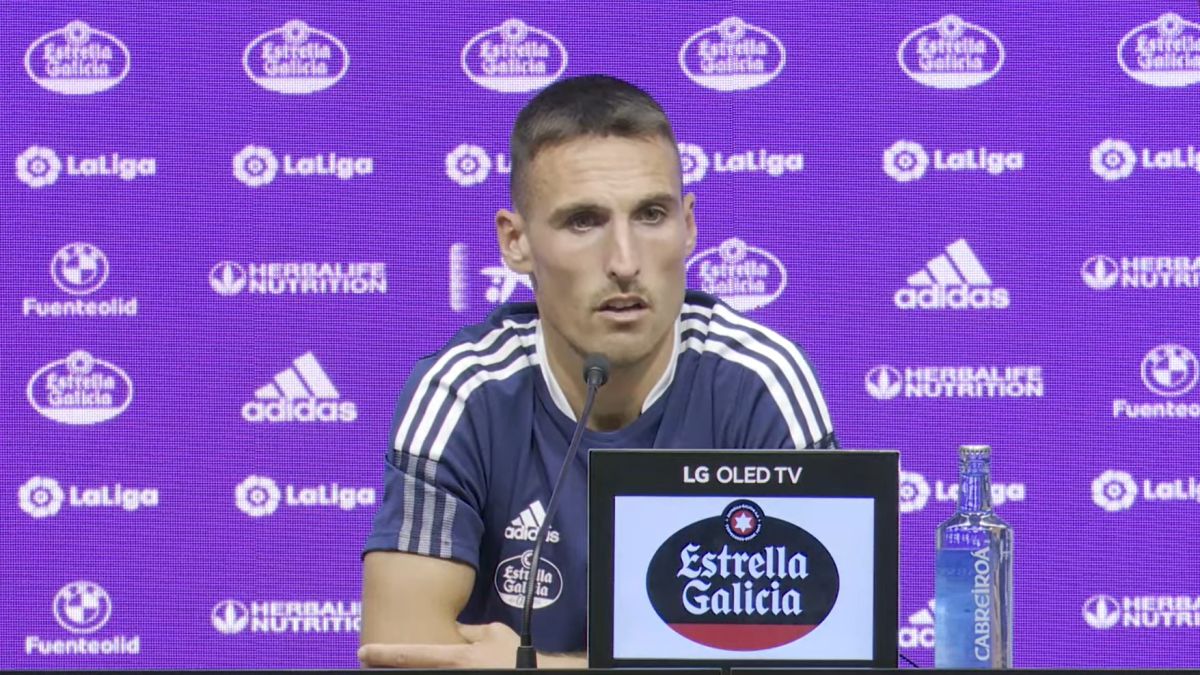 The training load is increasing as Real Valladolid approaches its first friendly matches, which will be played this weekend. After the session on Wednesday, in which Caro and Javi Sánchez were absent, in quarantine caused by COVID, Fede San Emeterio showed his desire "for the good to begin, which is the League", while ensuring the "very good feelings "from the start of the preseason.
The Cantabrian has perceived "from day one" the illusion that Pacheta transmits in the project, together with an idea of the game that goes through a greater role with the ball than the recent one and an intensity that is already perceived in training. However, the midfielder did not want to enter into comparisons: "Each coach has his idea. As long as we are adding points, anyone will be good. The best thing is that we go all the players to one" .
San Emeterio, who claims to be able to adapt "to anything", after playing "in teams with more and less ball", did not want to pronounce excessively on its continuity, since "in football nothing can be guaranteed 100%" . What he did guarantee is that, "as long as the opposite is not said", he will continue to be white and violet and strive with his usual work philosophy, in addition, believing in a project that he believes "is going to be very beautiful" .
Y is that, after "leaving behind what happened last year, which nobody likes", the midfielder considers that "the new project is exciting", as he hopes it will be for the fans. "He will play a fundamental role, and more this year, it seems that he will be able to return to the field. They are needed; the strength of the players multiplies by two. This year they must be excited, like us, because from the first day we are convinced to have a great year, "he said.
For the moment, that conviction floods a changing room with many footballers, something to which San Emeterio did not give too much importance, since he already knows "what the preseason entails." "There are people who will come and others who will leave; the same thing every year. This year there have to be departures, but each one in the first person has to know that they have to work hard, because they do not know where they will be at the end of the summer "he continued, highlighting the" professionalism "with which he is training" even though they have been told that they are going to leave or stay ".

Photos from as.com