Rudy Fernández: "I hope Juancho can be in the Games"
The captain of the National Team attended the media before the trip from Spain to Las Vegas to play against the USA in the last friendly before the Games.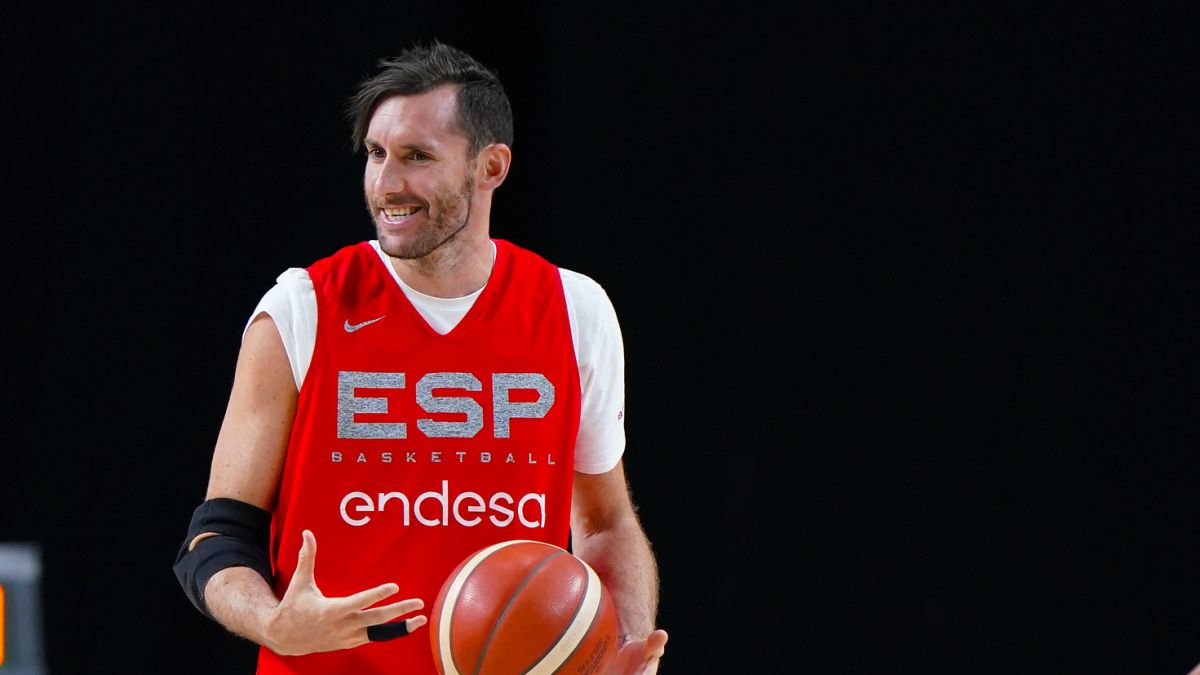 The captain of the Spanish basketball team, Rudy Fernández, considered that "it is not necessary to bear in mind" the two defeats suffered by the United States, its next rival in the preparation, which lost in its first two friendlies against Nigeria and Australia but last night he easily beat Argentina.
"The United States is a new team, they are starting and it has been shown in the last game against the world finalist, Argentina, that they are a great group, which they have beaten easily. At no time do we have to have both in mind previous defeats they have had, "said the Balearic forward.
The American team, which Spain will face in Las Vegas (USA) at dawn from Sunday to Monday (9:00 p.m. local time, 3:00 a.m. Spanish Monday), lost their first two duels against Nigeria (90-87) and Australia (91- 83), but he compensated by winning Argentina (108-80) ."It always motivates"
For Rudy, playing this friendly is good for the group, because it helps them to "get out of the routine". "Playing away from home, with the public, always motivates and being able to go there to the United States as we did in 2019 in Los Angeles is an opportunity to continue working, to be prepared for Tokyo and play against the best," he said.
The Mallorcan forward said that the preparation is going "very well" that the new players of the team are adapting "to a very good rhythm" and that the last two days of rest have given them "a little more energy" before leaving tomorrow at Las Vegas and from there travel to Tokyo.
Juancho Hernangómez
Juancho Hernangómez, who was injured in the first friendly against France, with a "grade 4-5 acromioclavicular dislocation in the left shoulder" will also travel to the United States and will be examined by his team, the Minnesotta Timberwolves of the NBA, in Las Vegas.
Rudy recalled that this team is characterized by "hope and illusion." "This group right now is trying to work with those who are and of course always in the national team and in 'the family' we have waited for anyone and hopefully it can be, but I am not a doctor nor am I in Juancho's shoes, the most important thing is that he is physically well, "he concluded.
Photos from as.com