Rovanpera bitter to Tanak the first party in Estonia
The young Finn beat the local idol in the 'shakedown', showing his bid for victory.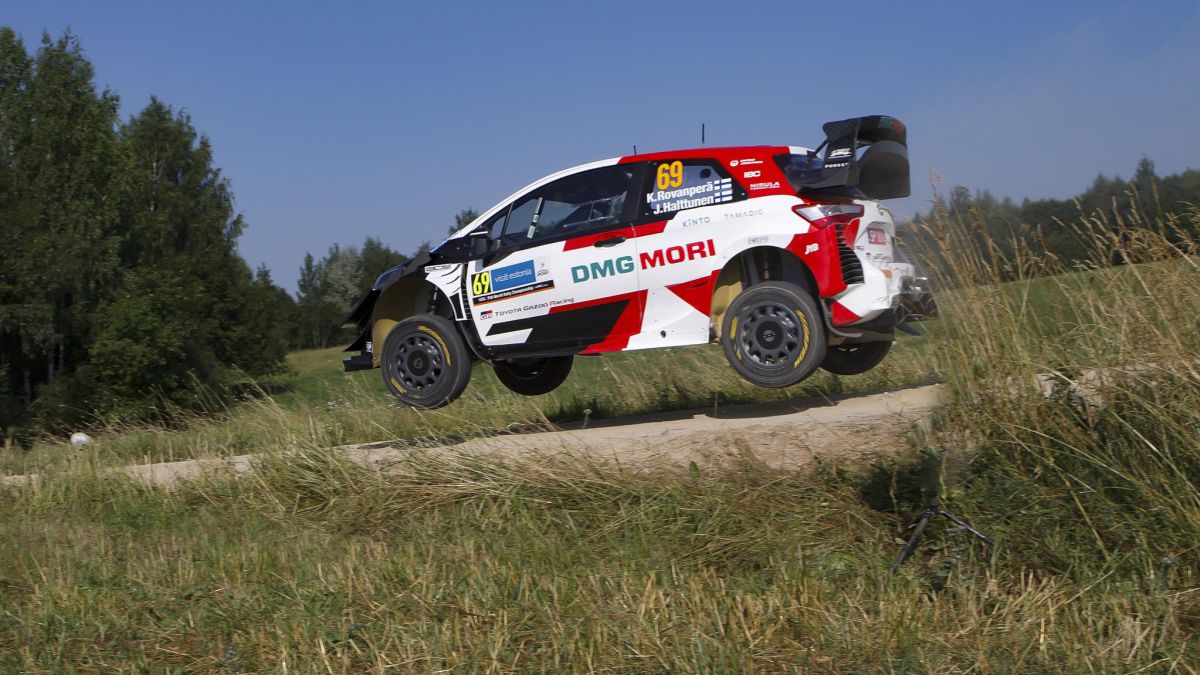 A 20-year-old has made the party bitter for Ott Tanak in front of his countrymen. Kalle Rovanpera has snatched the best time in the first timed match, the 'shakedown', in which he beat the local idol by just half a second. He kicked off the action at Rally Estonia, the seventh round of the World Championship, which marks the halfway point of the season.
The Abissaare special, of just over 6 kilometers, has helped drivers and machines start shooting in Estonia. With the floor somewhat damp and with puddles, the starting order has not affected excessively, something that could also happen in the first stage because there is a forecast of storms. What has already begun to be seen are the vertigo speeds of the Estonian sections, in which speed peaks close to 200 kilometers per hour are sometimes reached.In the first pass, the most significant because it respects the starting order that will govern in the initial stage, Tanak made clear his intentions to repeat the absolute dominance that he already showed last year in the home test, setting the best record. But in the second and the third Rovanpera climbed to his beard, which in the end finished as the best overall time of the morning.
The third place went to the Japanese Takamoto Katsuta, who made four passes and again surprised. He was just one tenth behind Tanak, and ahead of the two men who lead the World Cup, Sebastien Ogier and Elfyn Evans.
This afternoon at 19:38 Spanish, the competition will begin with the Tartu super special, of 2 kilometers, to give way to the real rally tomorrow.Classification 'shakedown'
1. Rovanpera-Halttunen (Fin / Toyota), 2m 51.1s
2. Tanak-Javeoja (Est / Hyundai), at 0.5
. Katsuta-Barritt (Jap / Toyota), at 0.6
4. Evans-Martin (Gbr / Toyota), a 1.1
5. Ogier-Ingrassia (Fra / Toyota), a 2.0
Photos from as.com