Roberto Laiseka drives the fans crazy ... and the translator
The Basque cyclist won in Luz Ardiden against his people who flooded the ports with ikurriñas and with the orange Euskaltel shirts.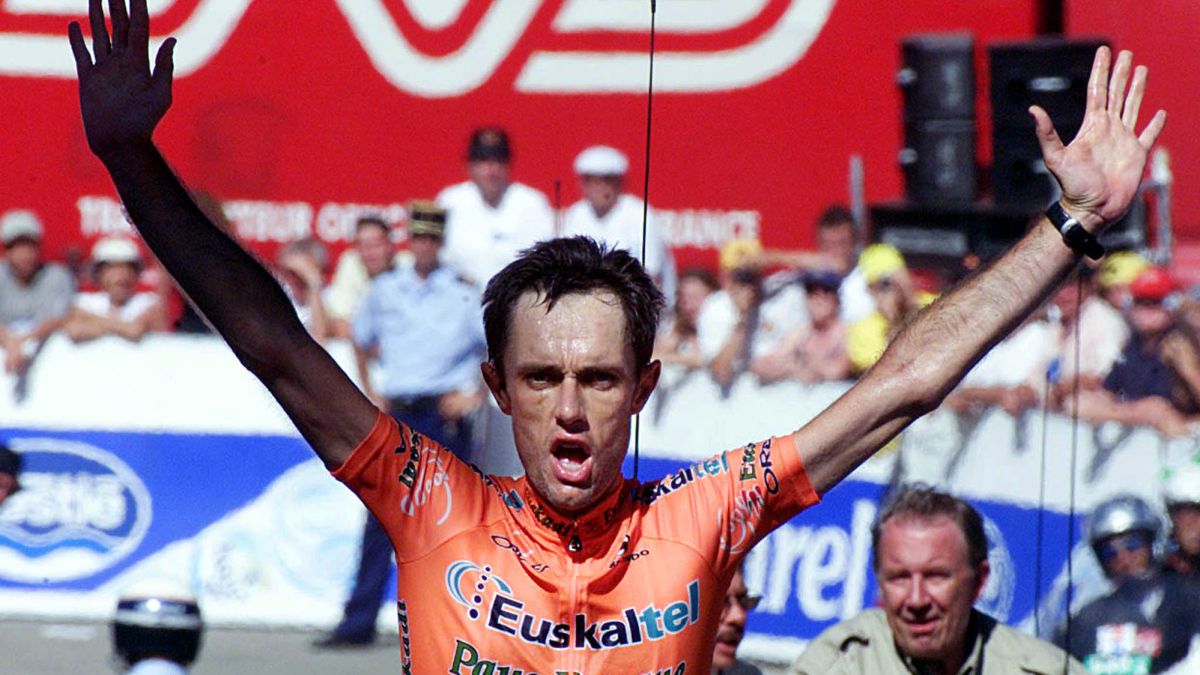 Roberto Laiseka went through that curve alone, the day of his greatest glory, and he remembered that in that same place, eleven years before, when he was following the Tour on the road, he had been there with his colleagues to applaud his idols. From that point, 500 meters from Luz Ardiden's goal, in 1990 the Biscayan cheered the victory of Miguel Indurain, one of the five Spaniards who have triumphantly crowned this summit, ahead of Greg LeMond, his beloved Marino Lejarreta and Miguel Ángel Martínez, who had been on the run. And he explained at the press conference why he remembered so well: "Because I dropped a yogurt on the camera and I couldn't take any pictures."
Laiseka spoke unleashed that July 22, 2001, after triumphing in the Pyrenees in front of the Basque fans, who flooded the ports with ikurriñas and with the orange Euskaltel jerseys, in the Aspin, the Tourmalet and in that final climb. Among them were again his friends, Joseba and Óscar. Also Karmele, his girlfriend, an ETB journalist, who came with another friend, "el Melón" .
Roberto talked about his colleagues, his family, the team, his origins ... He dedicated the victory to his parents; the Otxoa brothers, tragically injured, who also raced at the Punta Galea Cycling Club, like him; to Miguel Madariaga, creator of the Euskadi team, where he raced from its foundation, from 1994 to 2006, his entire cycling career. "We thought it would last two newscasts, and look ...", he said jubilantly. It was his happiest day, he savored every moment.
"As I'm not used to winning, when I win I swell up to give kisses," he added when asked about his effusiveness at the podium ceremony, where he greeted Poulidor, Hinault, Armstrong ... No one was left . He won few races, it is true, but of quality. Five victories, all from the age of 30: three stages in the Vuelta, in Abantos, Ordino-Arcalís and Cerler, and one in the Basque Bicycle, in Arrate. In addition to his big day at Luz Ardiden.
The journalists laughed at his occurrences, while the Tour translator became progressively mad, each time he understood less of the speech ... The yogurt, the kisses, the news ... When he heard the nickname of the Melon. he finally snorted ... and gave up.
Photos from as.com