Roberto asks for a place in José Alberto's new Málaga
Roberto scored his first goal for Málaga. "It is a day that I will never forget •" commented the player. Another promising product from La Academia.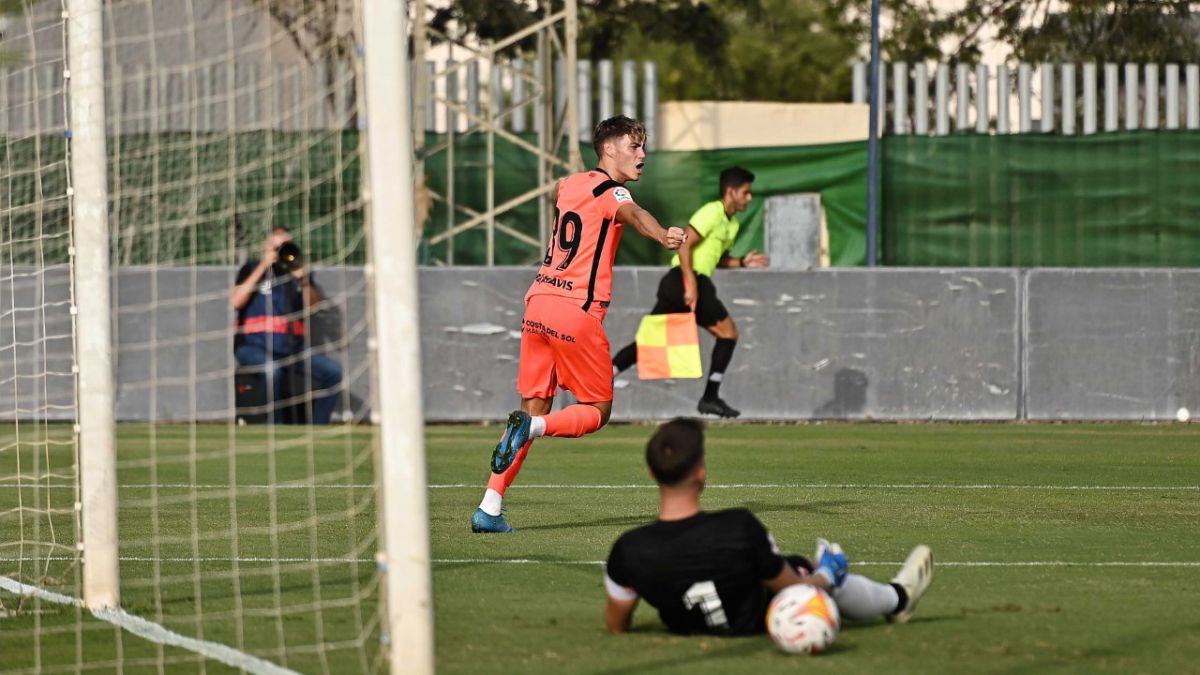 Málaga has won their first two games this preseason with victories against Vélez and Sevilla Atlético. Beyond the optimal results, there is the feeling that José Alberto López is building his solid project from the ground up.
The quarry is once again the great protagonist. It is a tradition for Málaga to discover unknown talents in the summer who later prove their worth with the first team. This time there are several proper names such as Mouss Diarra, who has renewed for three seasons, Kevin or striker Roberto.
Precisely Roberto scored a sensational goal from a traditional striker after taking advantage of a great center from another blackbird of the Academy, Ale Benítez and shared his joy in words collected in the official club media that, for his interest, we reproduce. "Scoring a goal with the first team is an immense happiness. In the previous game I had a chance and it couldn't be, but this time it was thanks to a Benítez center. It is a day that I cannot forget. "
The youth squad values the work that the coach develops. "It is demanding, above all, with those who come from below. The work rhythms are different with more speed and intensity "
This player is one of the great future bets for Málaga. He has a contract in force until 2024 in the framework of the intelligent bet of the sports director, Manolo Gaspar to try to retain talents from the Academy. Loren Zúñiga, another forward with an impressive future, was also renewed until 2024.
The reference of En Nesyri
As we said, the preseason is the ideal setting to launch players. The case of En Nesyri comes to mind. In the summer of 2016 Juande Ramos gave him court because he did not like Michael Santos. The Moroccan scored six goals. Just two years later he was transferred to Leganés for 5.3 million euros and now he is triumphing at Sevilla. Malaga is looking for a leading scorer in the market. We cannot rule out that Roberto is' the great signing'
The next matches for Málaga will be on the 31st. Double matchday. At 10 in the morning against Alcorcón and at 7:00 pm against Almería. On this last front, the million dollar question: which team will Yanis Rahmani be in?
Photos from as.com