Roberto and Jozabed solve an entertaining 'quarry derby'
Málaga won their second summer game against a very good Sevilla Atlético. Excellent goals from Roberto and Jozabed. Minutes for the very young Sevilla player Iker Villar.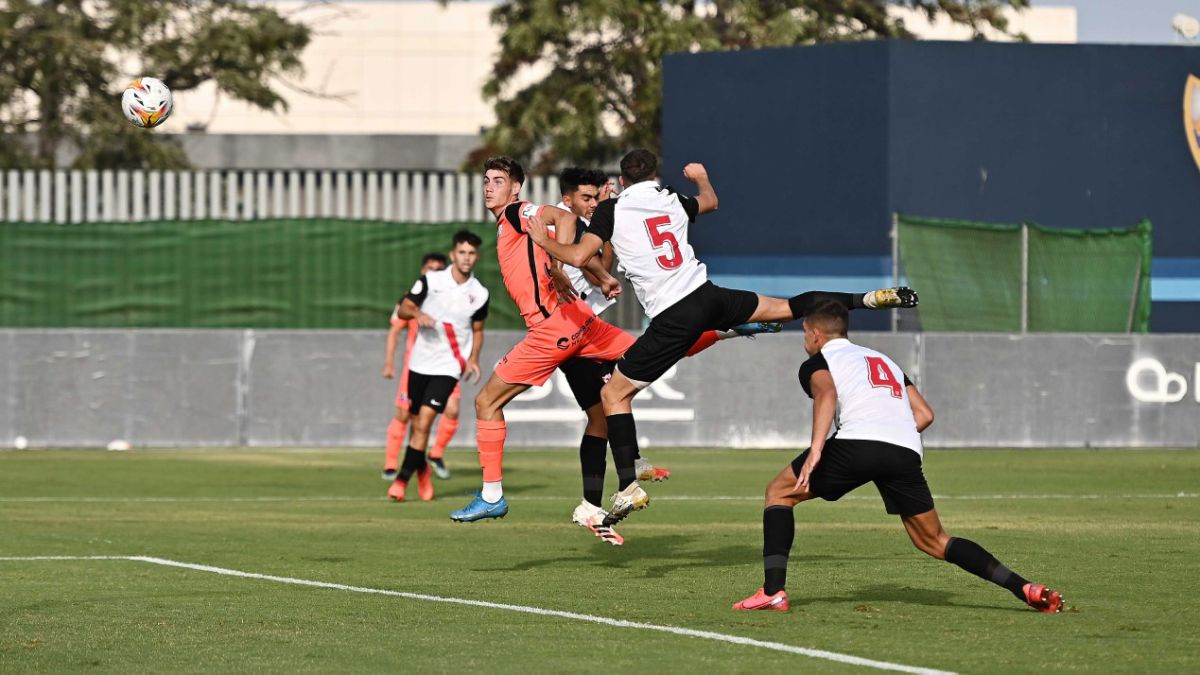 Málaga added their second summer victory against the excellent Sevilla Atlético de Paco Gallardo. An entertaining and vigorous match resolved in favor of the Malaguistas with goals from Roberto and Jozabed, one at a time. Good malaguista feelings, although things are missing such as it may be less at this point. In Sevilla minutes for Iker Villar, a kid with just over 15 years with an impressive future. Interesting duel between teams with formidable quarries.
Tremendous heat in Malaga. 39 degrees that advised to delay the start of the match by half an hour. Málaga came out with vigor and at 6 minutes Roberto, a striker who loves to score goals in the youth team, headed into the net an excellent cross by Álex Benítez from the right side.
Sevilla Atlético did not shrink. It is a very well built team with very young people and a great coach, Paco Gallardo, who in his time as a footballer was cheerful and brave. And so he has transmitted it. At 29 'Dani Barrio, with feline agility, intercepts a close-range shot from Santisteban.
Málaga, with its striking and attractive second amaranth uniform (between red, pink and orange) pressed very high. Pressure after loss and prominence in the opposite field. Juande, head first, crashed a good cross from Haitam on the crossbar. The ball bounced behind the line, but the goal did not go up to the scoreboard for offside. The entertaining first half ended with 1-0.
The second half started almost like the first; with a goal from Malaga. On this occasion thanks to an excellent free-kick by Jozabed, a player with formidable technique, which made the effort of Marius (Alfonso's replacement) impossible.
The sevillistas kept their rhythm high and looked for the portal of Dani Barrio, who was very safe. With the carousel of changes the rhythm did not decline and we ended up seeing an intense duel between young people eager to please. Good details from Roberto, Haitam, Moussa (in the center of defense) and Kevin's self-confidence. At Sevilla Atlético, protagonism in the final stretch of Iker Villar, a young man of just 15 years old, of whom they speak wonders as a precocious scorer.
Photos from as.com