Robben announces his retirement
The Dutch winger, who played for Groningen, has announced that he is hanging up his boots. "The body did not give me the sensations or the confidence that I needed," he explains in a note.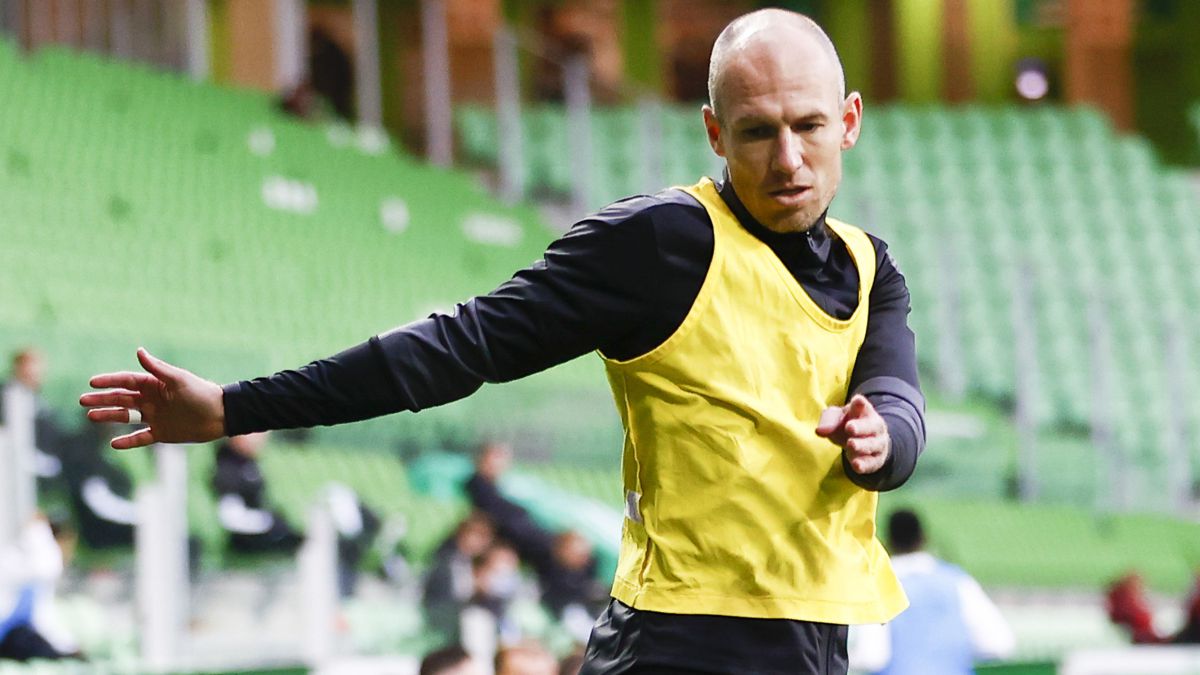 Arjen Robben announced on Thursday that he is retiring from football after playing last year at Groningen in the Eredivisie. The 37-year-old Dutch winger explained in a note the reasons that led him to make the decision to give up playing football: "If I look back at last season, I have to come to the honest conclusion that the amount The number of minutes I had was disappointing. My body didn't give me good feelings and the confidence I needed, so I decided to stop. "
It is not the first time that Robben has hung up his boots, in 2019 he retired momentarily when he said goodbye to Bayern Munich after having played 10 years at the Allianz Arena. The following year, he received the call from Groningen, which was enough to rethink his situation and give green a new chance. However, his return to the pitch has been plagued by physical problems, which have diminished throughout his football career. This past season he has only played six games for Groningen.
Robben explains in the statement that the resolution has been premeditated: "It was a difficult decision, because my head told me one thing, but my heart another. My interior told me to keep going, especially with that final goal of a European Championship in sight Enjoy the game and hopefully give something back to your fans. However, sometimes they say, "It all comes to an end." I think the decision to stop playing is fair and realistic. So today I am no longer a FC Groningen player, but just one more fan, "Robben said.
The Dutch winger thus closes a successful career in which he has played a total of 614 matches and scored more than 200 goals. Trained in the lower categories of FC Groningen, he made the leap at PSV Eindhoven. He also played for teams like Chelsea, Real Madrid and Bayern Munich. At Stamford Bridge he raised two Premier League (2005, 2006), with Madrid he achieved a League (2007) and Spanish Super Cup (2008), and at Bayern he won absolutely everything, in addition to being the author of the decisive goal in the final of the 2013 Champions League that gave the Bavarians the title against Borussia Dormtund. With the Dutch national team, Robben has appeared in 96 games and scored 37 goals. The most momentous match he played for the oranje was against Spain in the 2010 World Cup final.

Photos from as.com