"Facing riders like Sainz is a very big challenge"
Ekstrom, recently debuted as a winner alongside CUPRA at Pure ETCR, continues to host challenges. The next one will be the Dakar together with Madrid and Peterhansel.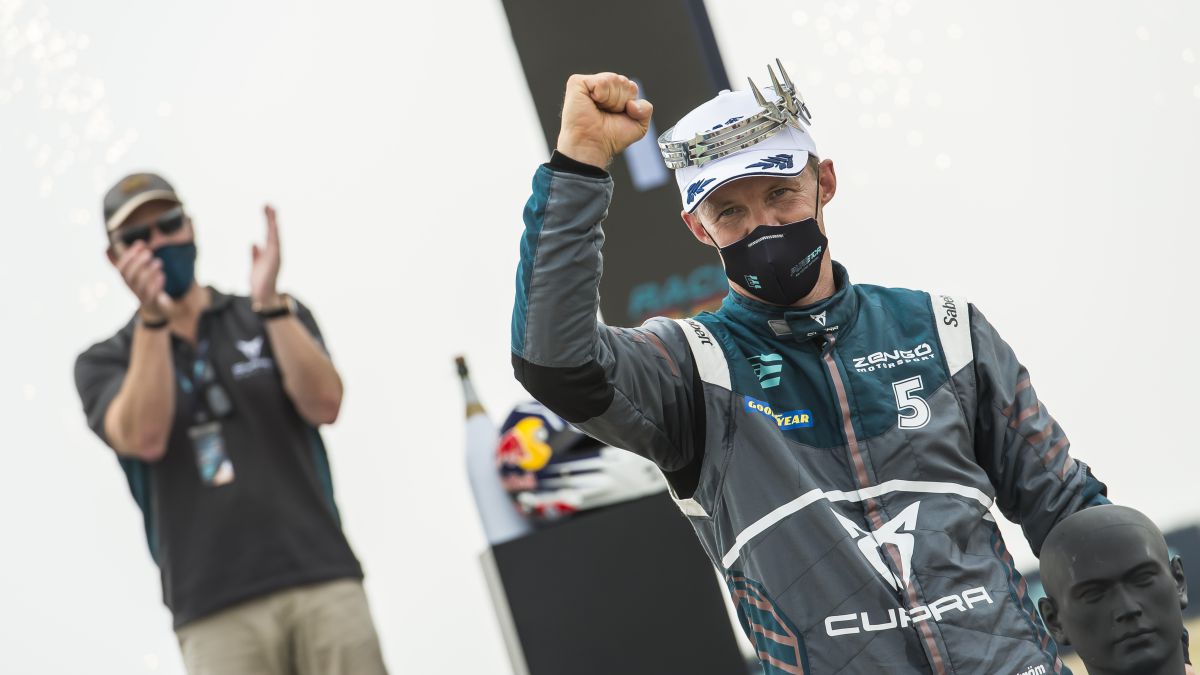 "This is life." Mattias Ekstrom (Falun, Sweden, 43 years old) doesn't need another word to fully capture what competition means to him. And after having touched almost all possible clubs on four wheels (Endurance, DTM, World Rally, Rallycross, Extreme E ...) to become one of the best drivers in the world controlling rear wheel drive, he continues to welcome new challenges such as the Pure ETCR, where you already know what it's like to win with CUPRA, or a Dakar in which you will face the unknown.
The one in 2022 will not be its first participation in the desert, it debuted in the last edition that was played with an X-Raid 'Side by Side', but it will debut in the car category forming a dream team that adds a whopping number of 11 Touaregs in this class, despite the Swede arriving empty. Although he does not shrink from anyone, or anything.
— It keeps testing itself, how is this new challenge going on the Pure ETCR?
— I feel very good. We had a very good weekend in Vallelunga. I also had a good race at MotorLand, but the reality is that the contest is really challenging and there is a very high level of competitiveness. But I enjoy this fight a lot.
— You are betting squarely on electrical competition.
— I really like being able to enjoy the qualities that electrical technology offers and it's always good to learn. I think it is obvious that electricity is the future for the next few years with the arrival of new technologies, and I am really happy to be able to be in the electrical competition despite having been in the world of combustion all my life. I am very happy to be part of this new adventure.
— He is also going to have a new adventure with the Dakar hybrid…
— Yes. We are coming back here in two weeks to keep practicing, now focusing on rally racing. For me this means adapting to a new sport again, but I love the professional career I am developing in motorsport. I really have fun with every new car I drive, and I will, too, when we test the hybrid.
— The Dakar project is completely different from what it has done so far.
— Yes, in this project I am a junior and I face much more competitive pilots like Carlos or Peterhansel. Dakar is clearly going to be completely different. I am still learning and that is what motivates me to continue training, with the aim of being at his level and doing a good job in that competition.
— What is the goal?
— Always, whatever the competition, it will always be winning. When you start any championship the objective is to win, but the truth is that there are very good rivals and it is also a crazy competition. So the most important thing will be to be humble and try to be as smart as possible all the time.
— Carlos Sainz talks about victory in the medium term.
— Of course. The Dakar is a completely different story, I still have a lot to learn and also from them. At first I am clear that it will be my turn to learn. I will try to be smart, I will take care of the navigation and also the speed to be able to be competitive. Each category has a completely different perspective and of course the Dakar and facing them is a very big challenge.
— When is it going to stop?
— Never. After the MotorLad race I fly back to Germany to continue driving different cars. This is life.
Photos from as.com