Ricky Rubio: "A National Team is not a player"
The El Masnou base denies Rickydependencia: "Basketball is much more than what you see on the court. A simple hug on the bench counts."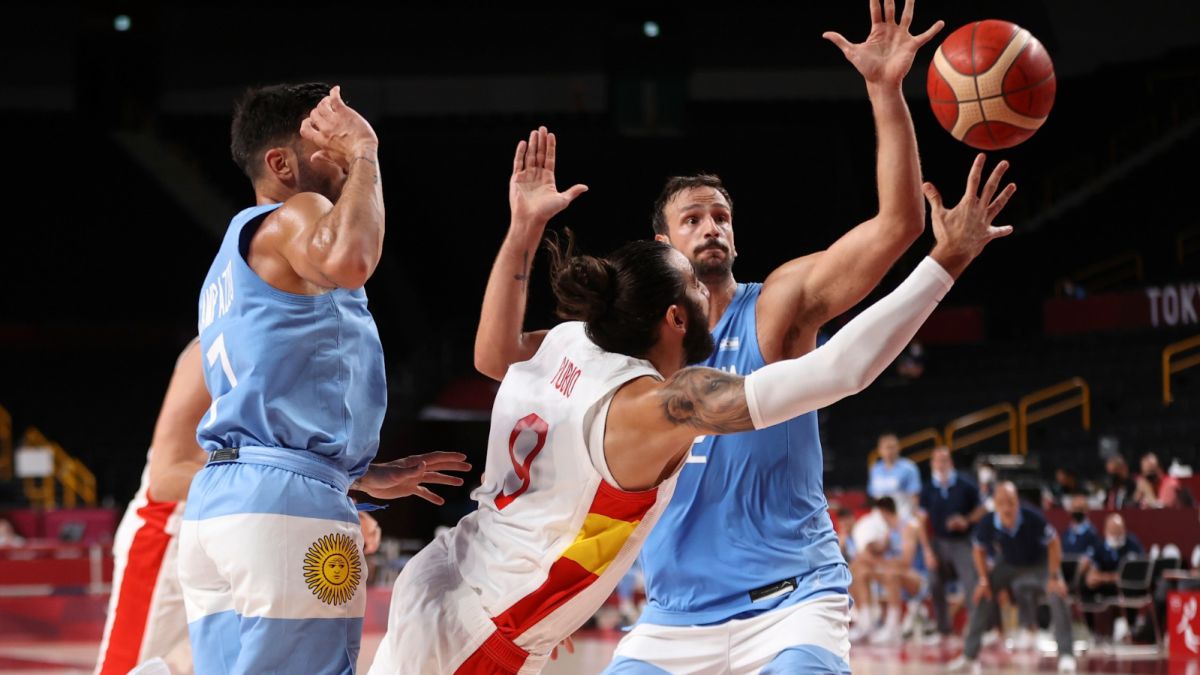 He played a great game today, and he got a good blow to the face in the first half.
I'm comfortable, I'm calm playing and it shows. We played a dog-face game, as they say. We have not gone as we wanted at the beginning but then we have recovered a little.
First place will be played with Doncic's Slovenia.
He is being the most decisive player of the tournament and we have a good job ahead of us.
You don't like to say that to gamers, but there is a sense of Rickydependence, that everything happens for you.
Not at all. You like to say that. But in basketball there are many details that are not noticed in the statistics and without them we would not win. My scoring can be highlighted, but in the offensive fouls that we have forced, Claver has been incredible again ... I think that a National Team is not a player. We could say the same of Slovenia with Doncic, although in his case he has a very high percentage of influence. But there are many things in basketball that influence what I can put him in. Things that are not seen in the eye of the beholder. But a simple hug, a simple go on the bench counts. Basketball is 40 minutes, but it is much more than what comes out on the court. This team grows in adversity and knows how to play games like today.
Do you feel like a fool with Asia after 2019 and this?
I'll have to come and retire here ... (laughs). They are an anecdote.
The equipment gives a feeling of solvency. They dominate the games calmly. Is that so?
We also get nervous, but we have experience and one mistake cannot lead to the next. We must be aware that we are privileged. We are playing some Games. We will have mistakes but the most important thing is to be a team. The important thing is that we have that peace of mind from having been together for so many years.

Photos from as.com