"Verstappen rejected Mercedes and that's why they renewed Hamilton"
Ralf Schumacher maintains that the seven-time champion was the second option for Brackley's. "They had all their hopes in Max," he says.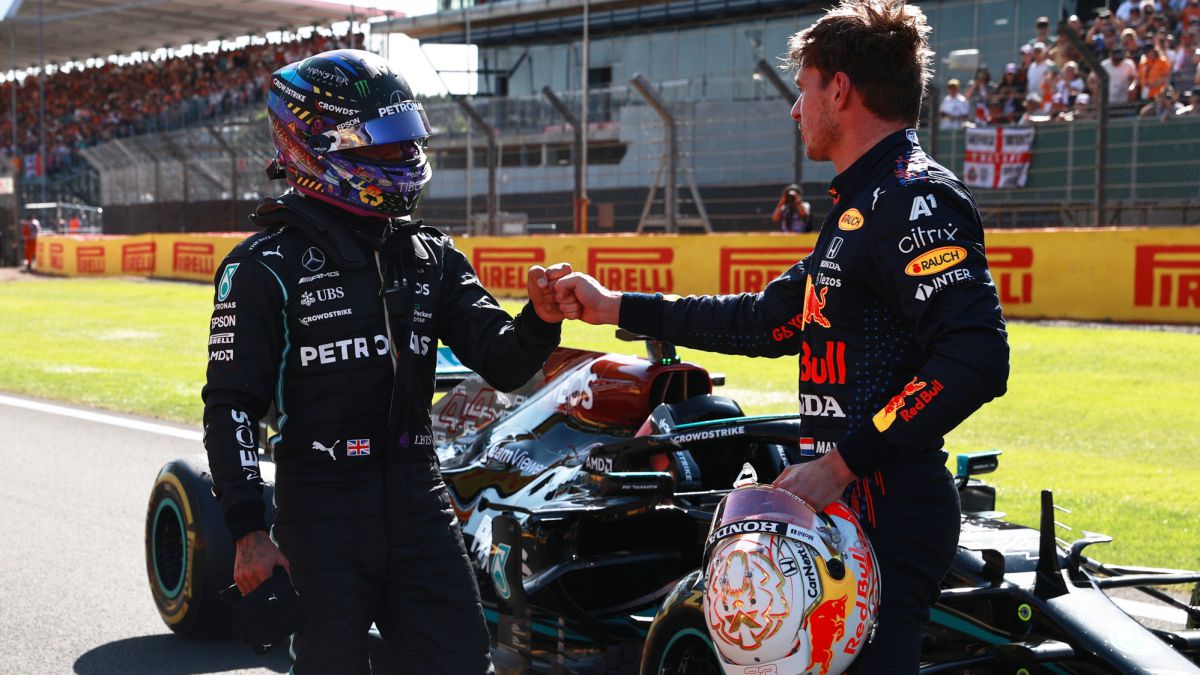 In case the incident between Hamilton and Verstappen at Silverstone had not been enough between two opposing drivers, there are still those who had ammunition to continue fueling a rivalry that is going through its most tense moment. Despite the fact that the Briton and the Red Bull driver have been facing each other on the asphalt for many years, this season the Milton Keynes men have their first realistic opportunity to face a car that has monopolized the hybrid era of F1 and that, before their objective of continuing to expand its track record, it also works to have the best line-up on the grid.
With a seven-time champion in their ranks, it seemed the only one not having his seat secured at Mercedes was Bottas. But, did the Brackley men really want to keep the rider who has given them the most joy in recent times? Ralf Schumacher, is clear that not: "The renewal of Hamilton for me came after Max rejected Mercedes. I think that Mercedes had all their hopes in capturing Verstappen for that wheel, with the aim of fully ensuring his future. But when they saw that this idea was no longer possible, in my opinion Lewis was the only alternative ".
The Kaiser's brother leaves Lewis as second in 'Sport Bild' inside Mercedes. He is not short when talking about the plan that Brackley's men had drawn up for the coming seasons and emphasizes that "Red Bull now has a great moment ahead with Verstappen while at Mercedes ...", he does not see things so clear. With these statements he also demolishes Hamilton's promises when his renewal was announced, where he assured that they had achieved many things together, "but there is still more."
The German is not clear that the Silver Arrows can turn the tables on the overall this season, despite the fact that there are only eight points behind with Verstappen. Not even the 13 tests ahead are a guarantee of anything for the Mercedes as, according to Ralf, the Milton Keynes have not yet put all the meat on the spit: "I'm curious if Mercedes will be able to turn the car around. World Cup, because Red Bull still has a lot to offer, and maybe they haven't shown it all yet. " The only thing that Schuamcher is clear about is how he wants to end a fight of titans that increasingly remind him of "Senna and Prost": "I hope no one is hurt in this duel."

Photos from as.com