Red Bull puts a price on Verstappen's crash
"It will cost us around 750,000 euros", estimates Marko, advisor to the energy team, since they do not yet know what the damage to the engine is.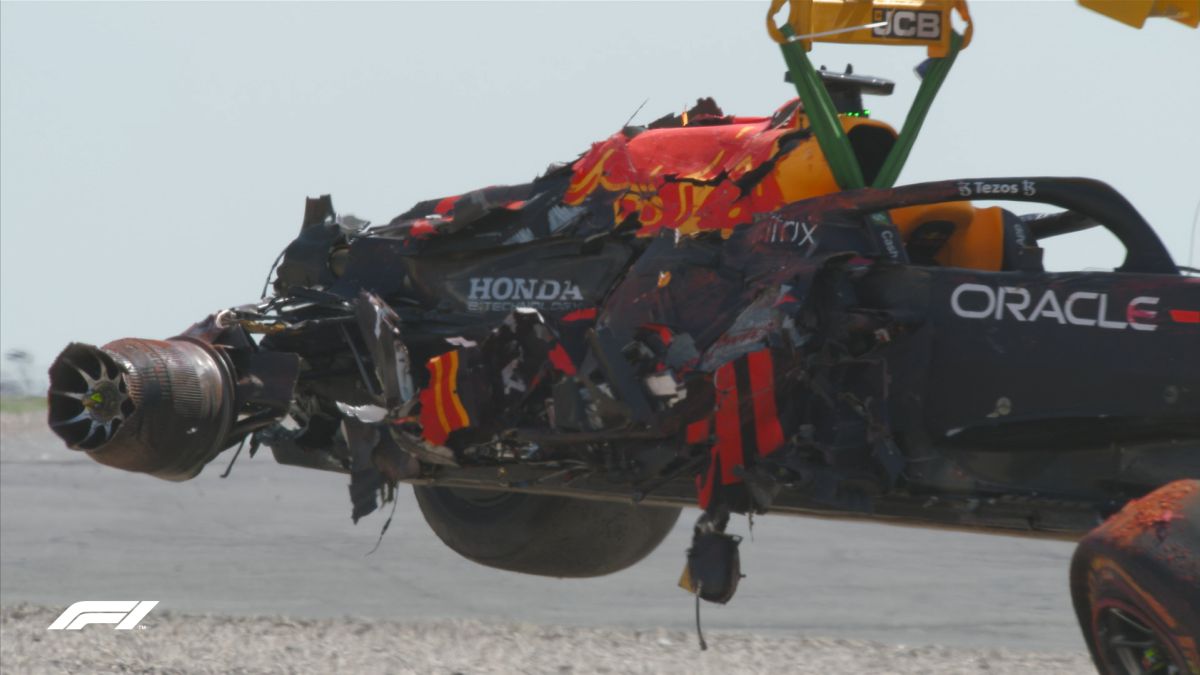 The hurricane that unleashed the incident between Hamilton and Verstappen in the last British GP raised several unknowns, which are gradually being resolved. After seeing how the fight between the two ended with the Dutch against the protections in one of the fastest curves of the entire World Cup, the mythical Copse, in the first place the sanction to the British was discovered, punished with 10 seconds that generated thousands of opinions about what was the right thing to do. For Mercedes it was enough, since its driver finished at the top of the box and also with the full confidence of a team that fully supported its champion. Later, with the weekend sentenced, from Red Bull they assured that they will not go out in search of revenge and now, the last doubt that the Milton Keynes have cleared has been the cost that it will have to repair some damages that at the end of the season, may be incalculable.
That the candidacy of Red Bull to this championship is serious is not a bluff. In fact the last weekends have been for the RB16B. However, what fate can bring escapes from calculations that right now leave Hamilton only 8 points behind Max. And losing that advantage can be worth even more than the repair of a car that was completely destroyed, especially on the side that hit the protections, after the accident: "Unfortunately Verstappen will not get back in that car because it is a total loss." This is how Helmut Marko, advisor to the energy structure, qualifies in the 'RTL' interview what was left of a car that will fortunately make it to the next appointment on the calendar at the Hungaroring: "(Max) He will ride the RB16B in Hungary again is very motivated · .
How much will the feat cost them? "As things stand, around three-quarters of a million euros (750,000 euros)," estimates Marko, and the amount will vary depending on the state of the engine when it passes a much more rigorous inspection at the factory. : "The situation has not yet been fully clarified, we do not know if it is okay or not." Although the Red Bull mechanics went to the accident area to make a first assessment and clarify the situation of the car, at first glance that estimate was very superficial and the certainty with which they left the British track is that they not only left disadvantaged of that appointment, but it also disadvantages them in economic terms: "In times of budget ceiling this amount is very significant and hurts us." However, the most important thing is that your applicant "is fine" and wanting to fight again. Because Silverstone was just a battle.
Photos from as.com