Red Bull explodes against Mercedes: "It is unacceptable"
Horner criticizes the pressure exerted by Wolff on the stewards at Silverstone. Brackley's boss's call to Masi infuriated the Austrian team.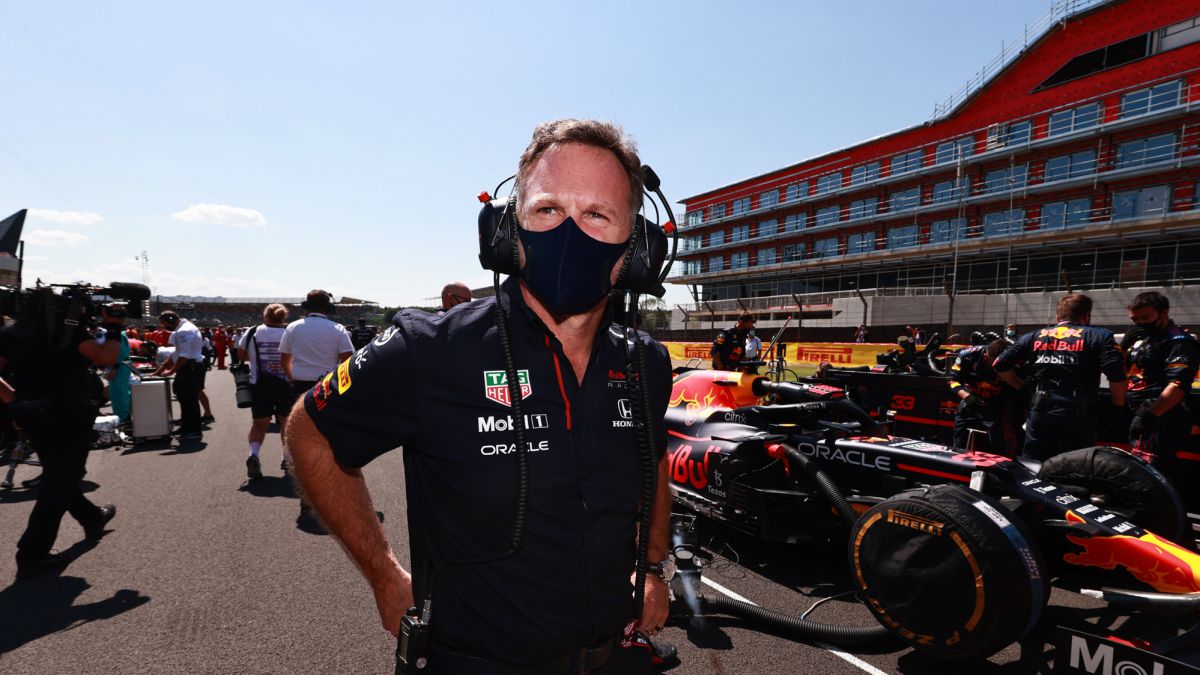 After the clash between Max Verstappen and Lewis Hamilton, Race Direction proceeded to show the red flag and temporarily suspend the session. After that, we saw how the different representatives of Red Bull and Mercedes tried to call Michael Masi, race director, to give his opinion on the incident. Toto Wolff, Mercedes boss, even offered to give an explanation to the commissioners of the investigation, an act that angered Red Bull boss Christian Horner a lot.
After the race Horner stated that the stewards should be locked up so as not to fall into any kind of influence: "I don't think it's right for the team managers to go up there to pressure the stewards. They should be locked up so they are not influenced, it is unacceptable that he went there to pressure the commissioners. " He also wanted to argue the reason for his call to the race director: "I wanted to make sure that a balanced opinion was given, instead of trying to put pressure on the stewards" .
The statements of the Red Bull boss reached Mercedes. Toto Wollf responded in a totally sarcastic way: "They told me that Michael was being told off about the evil of the world, so I went and gave my opinion."
Masi wanted to calm the waters and assured that he was open to any team leader who wanted to talk to the commissioner. "If we have an incident after the race, we invite the teams and drivers to come and report to the stewards," to which he concluded: "We had the case at Monza last year when Lewis went and spoke to the stewards to understand what happened. During the suspension, that opportunity exists, so there is no reason not to. "

Photos from as.com