Red Bull already has a new Haaland project
Benjamin Šeško, 18-year-old Slovenian and 1.92 meters, is the latest prodigy to surprise the Austrian club and who has relieved Daka, who transferred Leicester for 30 million.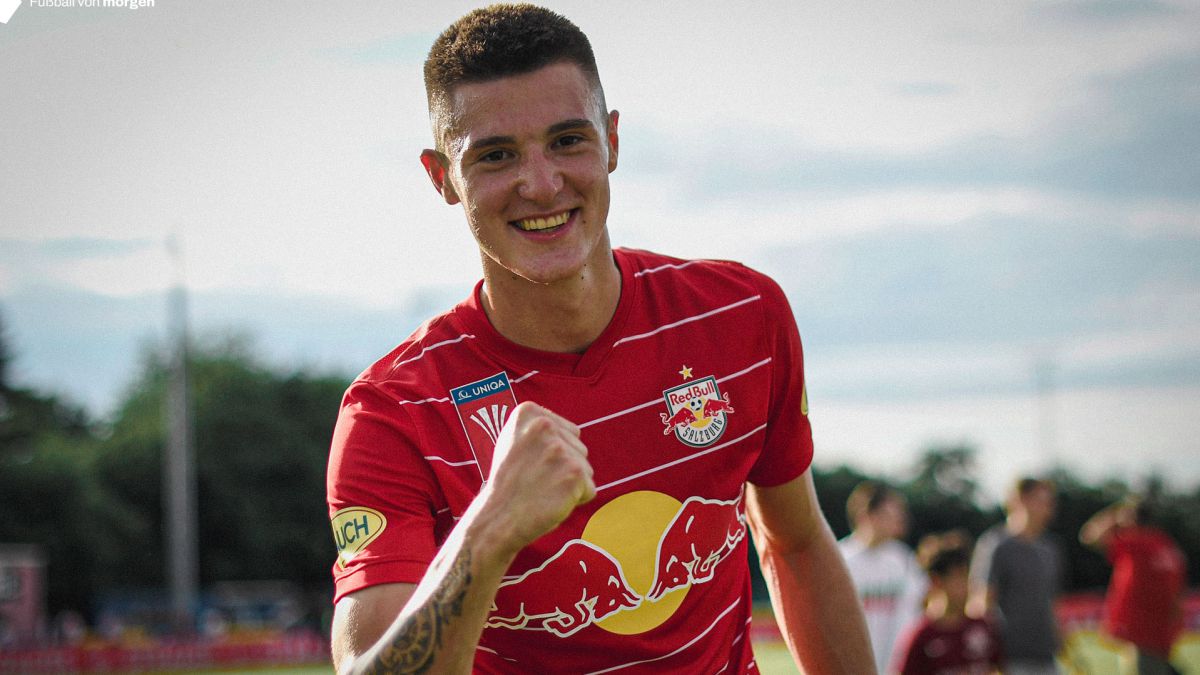 The Red Bull machinery does not stop and the maxim is strictly followed. When a player stands out and attracts the big markets, no problem, the relay is already available. Salzburg traded Patson Daka, Haaland's heir to the team, a few weeks ago. He has collected 30 million from Leicester and is unperturbed since he already had the new project ready, in the line of work that led them to discover the Norwegian wonder. In this case, they have completely changed coordinates. Scouters go everywhere. If the Borussia phenomenon now came from the Nordic countries and Daka, from Zambia, Red Bull found Benjamin Šeško at NK Domzale, a modest club in central Slovenia. He recruited him directly from his grassroots football paying 2.5 million when he was 16 years old. Two less than when Salzburg paid Molde eight million for Haaland.
Bosnia and Slovenia fought for him.
Slovenia is already rubbing their hands, after winning the battle. Šeško, like Oblak, is of a Bosnian mother and a Slovenian father. So each federation quickly laid the nets to secure the player. Bosnia tried, but last June Šeško made his debut and played two games for the Slovenian senior team to close that door. Bosnia was left wanting. Before, he had signed a scandal season at Liefering, Salzburg's satellite team, where he is nurturing his future values. He did it with Daka. In the Austrian second, Šeško scored 18 goals in 1302 minutes. An average of one goal every 72 minutes. He scored thirteen goals in the last seven games of the championship, including a poker and a hat-trick. Chilling. No one doubts that he is a child prodigy and that Red Bull will once again fill their pockets with him if he maintains that progression to a minimum.
He is not afraid of the comparison with Haaland
Now, with the Salzburg shirt, he faces the season with great determination. He scored two goals in his first official match of the season and is now looking forward to meeting Oblak in Wednesday's friendly. Big words. But what already haunts him — and he doesn't care at all — is the comparison to Haaland for whatever he does. "I will try to be even better than him," said the young man last May before Slovenian journalists in his first appearance with the national team. He knows that every striker who passes through Red Bull already has his thermometer in Haaland. "Last season was really great for me. The first half was not so good, but in the second I did much better. I scored 13 goals in the last eight games, which is a very nice number. It was great," he enthusiastically recounted earlier. that they brought up the issue of the Norwegian striker again. "These comparisons motivate me and give me energy. They do not represent pressure. I will listen to be even better than him. My teammates at the club tell me that Haaland and I are very similar, especially in terms of speed. Most even tell me that I am better than him, "asserted a spectacularly self-confident Šeško. Ahead has work. Haaland has spoken in the field and a lot, comparing anyone with him is always quite unfair.Graphic via BeSoccer.
Photos from as.com