Real Valladolid looks south again
Several Andalusian footballers, such as Fran Pacheco, will join the Junior Division of Honor led by Borja Fernández.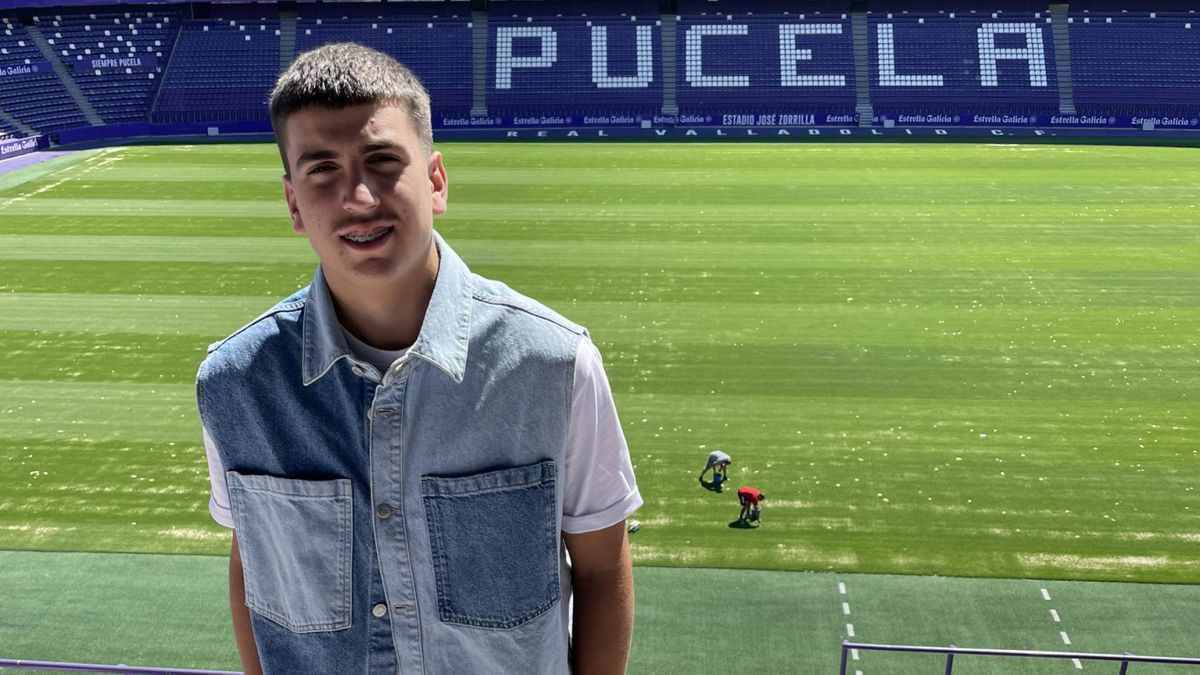 The Real Valladolid of the Honor Division that Borja Fernández will direct this season begins its preseason this Wednesday, it will look, as the last have done, towards the south of the peninsula. This is witnessed by several of the footballers who have been recruited and who will be placed under the orders of the former captain this Wednesday, in the case of Fran Pacheco, a footballer who comes from Malaga.
This is a right-back born in 2004, who despite being a first-year youth, had a special role in Málaga, which was champion of its Division of Honor group last season, in which he played the Champions Cup. Days ago, as confirmed by his representative through his social networks, he signed his first professional contract in Zorrilla.
However, it is not, a priori, the only Andalusian, since weeks ago Migue Sánchez signed his signature as Blanquivioleta, a midfielder who comes from Pozoblanco, with whom he debuted in Third. Likewise, according to the Huelva media, the winger Álvaro Vázquez, from Recreativo de Huelva, will be added, whose first team was released, and, according to Córdoba Day, Pucela is fighting to take over the services of the central Pepelu. It should be remembered that up to 16 players of whom Julio Baptista had at his command last year have finished the youth stage, which will cause that, in addition to promotions from the National League, there will be some more incorporation such as that of the goalkeeper Adrián Casillas, from Real Madrid , and whose arrival has already advanced AS, or that of midfielder Eugene Frimpong, a Ghanaian from the African Football Talent Academy who has been at the Residence for days.
Photos from as.com