Real Oviedo approves against Rayo Majadahonda
The Asturian team won their first pre-season friendly thanks to the 2-0 endorsed by Rayo Majadahonda. Viti and Obeng scored the goals.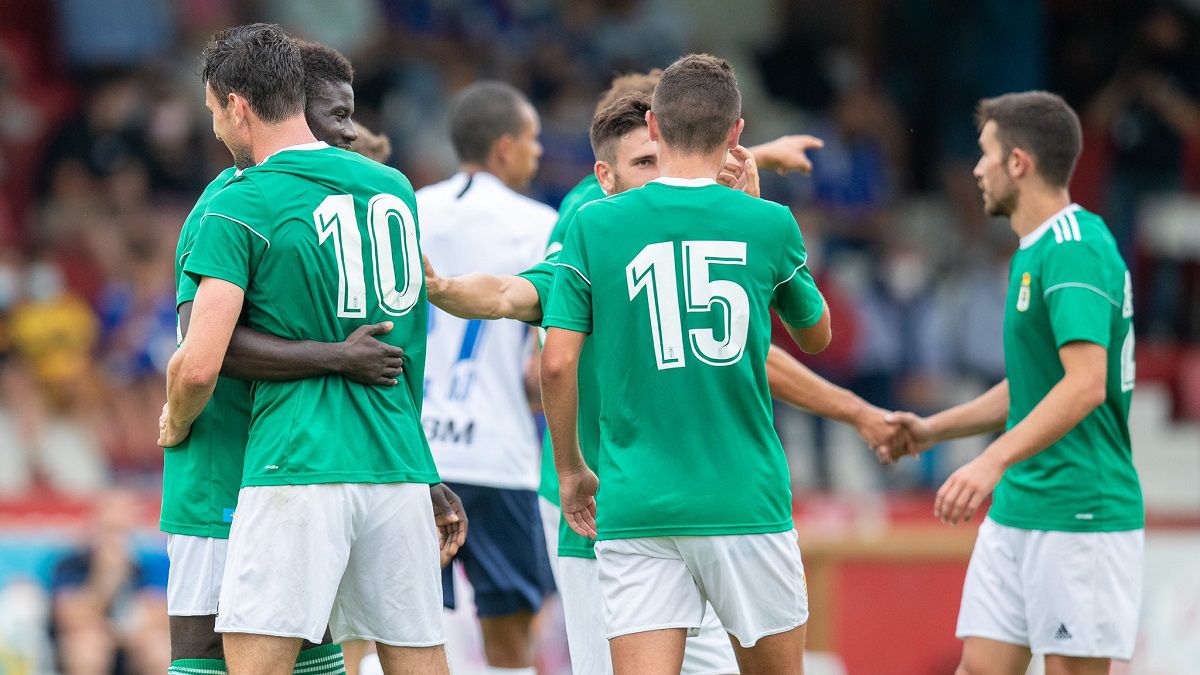 Real Oviedo resolved its first friendly of the preseason with a victory against Rayo Majadahonda by 2-0, a triumph in which a goal from Viti guided the blue team and in which the youths performed at a good level to prevent the lack of Transfers took their toll on Rayo that improved in the second half. Rayo came out with more intensity in the first bars, but Oviedo was gaining order and meters as the minutes passed, first doing damage on the left wing with Cornud's centers and then doing the same on the right, with the increases of Lucas and Viti by band. It was in one of the latter, on the right and in a play started by Sangalli in the medullary, that the first goal of the Oviedo arrived: a shot from the small area of Viti after a Lucas cross against which nothing could do the ex-girlfriend Nereo Champagne.
Borja Sánchez was able to extend distances to half an hour from the penalty spot, but Champagne guessed his intention and the action signaled by Álvaro Vega's foul on Obeng was left without a prize. A few minutes later, a new penalty - this time against Borja - ended up being the carbayones' second goal after Samu Obeng executed it in the middle and with power. After the resumption, Rayista coach Abel Gómez completely changed his eleven, giving entry to ex-Oviedo players Gorka Giralt and Susaeta, while Ziganda gave entry to Christian, Mossa and Riki along with six more homegrown players and kept Femenías and Jimmy on the grass . Ruizma was the trigger that Abel needed to try to gain depth and Manny won the game on the left from Jorge Mier, but Riki's weight was stronger in the core of Oviedo, who did not have clear chances, but he did have possession in the second half.
Photos from as.com