Ramos, to the top salary of PSG
The portal 'Salary Sport' has published the salaries of the players of the Parisian team. The Spaniard is behind Neymar, Mbappé, Di María and Keylor ...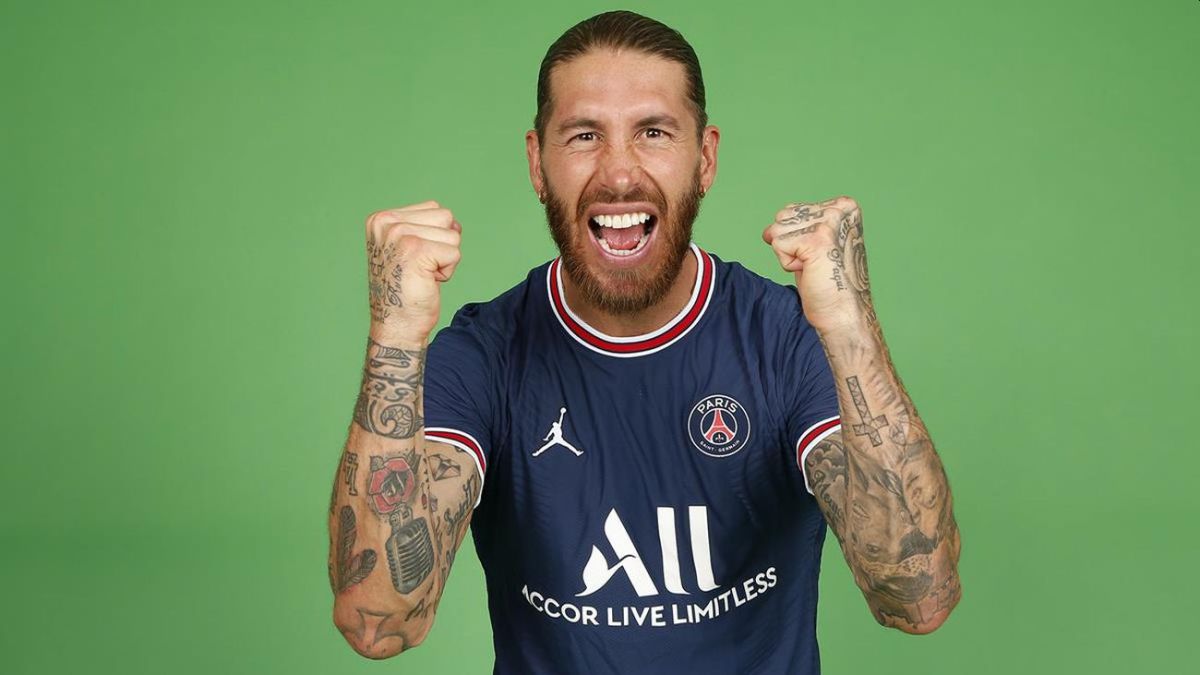 PSG is a perennial protagonist of football news and if the transfer market is open, more so. The last blow of effect, the announcement of the hiring of Sergio Ramos. The economic muscle of the Parisian team, since Qatar entered the scene, is enormous. Little by little they were convincing stars until Neymar and Mbappé became headliners, titanic salaries through. Now come Wijnaldum, Achraf, Donnarumma, Ramos ..., but the big headache is the renewal of a Mbappé whose future in Paris is faltering. And, with the contracts in hand, the distance between Bondy and Ney is much greater economically than in sports ... 444 444
That is extracted from the report shared by the Salary Sport portal, where it shares the salaries of the 67 players that PSG had in the portfolio last year. The first, obviously, is the Brazilian, with 52.1 million euros gross per season. Mbappé follows him with his 24.5 million. That is, the former Monaco pocketed less than half that Neymar. Although surely, if he accepts one of the multiple renewal offers that Leonardo has presented him, that distance would be practically smoothed out.The third drawer on the podium of the Parc des Princes' salary scale is shared by Marquinhos and Verratti, with 15.3 million a year each. Di María (€ 14.3 M), Keylor Navas (€ 12.7 M), Kimpembe (€ 10.6 M), Icardi (€ 10.2 M), Paredes (€ 8.5 M) and Ander Herrera (€ 8.4 M) complete the top-10, with Draxler (€ 7.6 M), one of the first stars to choose PSG Al-Khelaïfi as their destination, he follows the Spaniard closely. All the members of the first team earned more than a million annually, with Mitchell Bakker and Colin Dagba at the bottom with their 1.2 and 1.4 million gross euros per year.
Sergio Ramos now enters that second salary scale. The Parque de los Príncipes club has given the Camas center-back the contractual conditions that the player was pursuing. Run for at least two seasons and maintain your salary level. The defender earned at Real Madrid about 12 million euros per season, a figure that in the last two seasons has been reduced by 10% to mitigate the impact of the pandemic on the accounts of the white institution. Madrid's offer to Ramos that expired contemplated a one-year contract with salary maintenance, to be subsequently discounted that 10% 'solidarity'. And that is, ten million net, which will be pocketed from now on.
The caboose.
Beyond Ramos, the Spaniards, with the exception of Ander Herrera, appear at the rear of the peloton along with two regular starters such as Danilo Pereira (€ 2.1 million) and Kurzawa (€ 4.8 million). Sergio Rico, Keylor's substitute, earns € 2.7 M a year; Pablo Sarabia, one of the most positive notes from Spain in the European Championship, receives € 5.3 million; while Juan Bernat, who started on the left side until his injury, receives € 5.34 million. Finally, although given, the barely € 3M of a Moise Kean who stole ownership from Icardi is surprising. Of course, his salary was marked by Everton, his owner club. All this, together with the rest of the players, both from the first team and the subsidiary, a total salary bill of over 236 million euros per year.

Photos from as.com