Rahm, up for the challenge
The Basque, who this season achieved his first major at the US Open, starts as a favorite from Thursday to achieve his second, the British.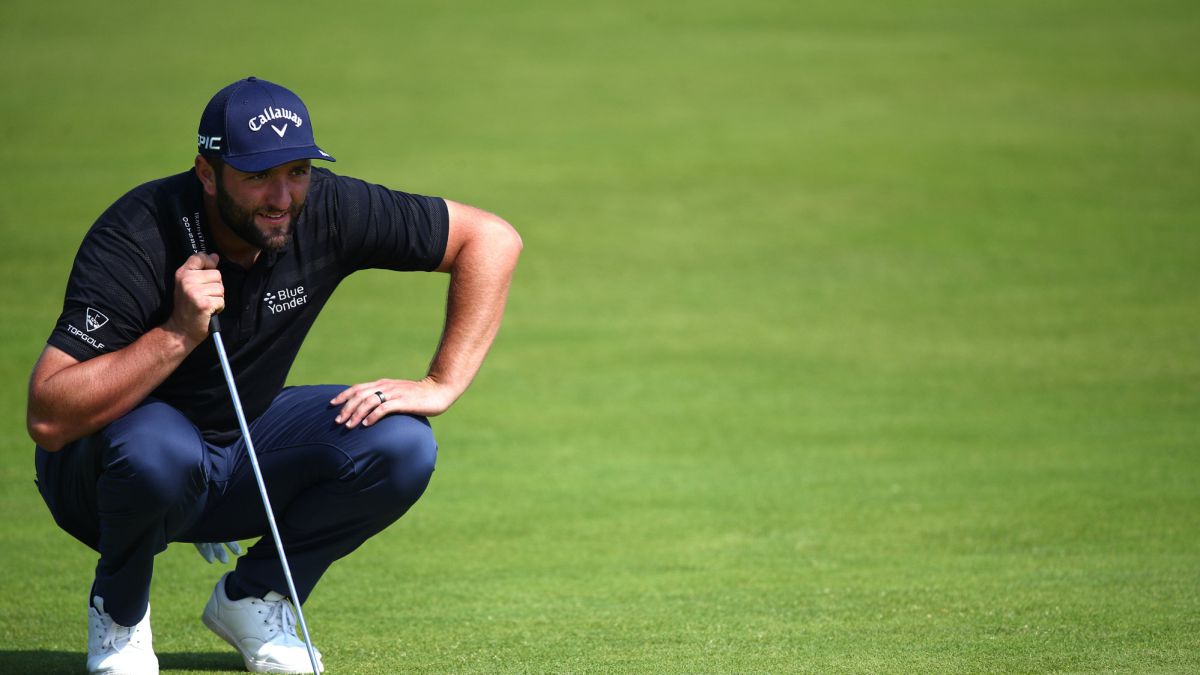 Jon Rahm is already at the Royal St George Club in Sandwich, in the English county of Kent, where from Thursday he will start as a great favorite to conquer the 149th edition of the British Open, despite losing his world number one by by Dustin Johnson after finishing seventh last Sunday at the Scottish Open. However, when assessing his chances, the recent title at the US Open, his first major, weighs much more. "I must say that the feeling I have for that victory is one of relief. In the last five years I only heard that, that I had to win a major, simply because I was playing golf well. As if it were easy to conquer one!", He explained yesterday. Barrika's, who will play his first day with two tournament champions such as Shane Lowry (current defender of his 2019 title, since in 2020 the pandemic forced the tournament to be canceled) and Louis Oosthuizen, winner in 2010.
The Royal St. George is one of the rotating venues of the Open (the last time it hosted it was in 2011), but it is not entirely unknown to the Spanish. And is that Rahm already competed there when he was just 14 years old: "I have already played here, it was in 2009, against the British Boys. It was the first time in my life that I played in a links field. memories of that. I'm very excited to be back. " And more, when it will also mean the return of fans en masse. About 32,000 are expected per day: "We have missed the people a lot and it will be great to be able to enjoy this tournament with them."And it is that who was going to tell that child that 12 years later he would return to the British countryside with the vitola of great aspirant, already with a major in his record, and with the possibility of winning a trophy that would make him emulate his great idol , who raised it three times (1979, 1984 and 1988): "No Spanish has conquered it since Severiano Ballesteros and achieving it would be unique." If he succeeds, he would make a US Open-British double only at the height of the greatest, and one of the great annual challenges due to the determination of both tournaments to be the most complicated events on the calendar. "It would be incredible to achieve it in the same season," says the Basque as he remembers the figures who won the two titles in the same year. A very select list: Bobby Jones (1926 and 1930), Gene Sarazen (1932), Ben Hogan (1953), Lee Treviño (1971), Tom Watson (1982) and Tiger Woods (2000) .
Therefore, one more challenge for the Basque golfer, who nevertheless has another very special one in a few days, the Tokyo Games (from July 29 to August 1 at the Kasumigaseki Club in Saitama). For Rahm, golf at the Games, who is living his second experience since returning to the program in 2016, is not an event that he wants to uncheck as it has happened with other stars. In the case of Spanish, it is a date in which he has many illusions. "I have been lucky enough to represent Spain at all levels since I was 13 years old and I have won tournaments all over the world. Once you turn professional, that possibility disappears, it just might feel like a bit in the Ryder. Call Olympic it is already an honor within the reach of few. And if I could give Spain a medal it would be a great moment ".
Photos from as.com