Rafa Luz arrives in Bilbao to fulfill the role of base director
After the refusal of Pepe Pozas, the Biscayan club sealed the return of the Brazilian to the ACB. It would be missing to close the substitute of the five, although there may still be more movements.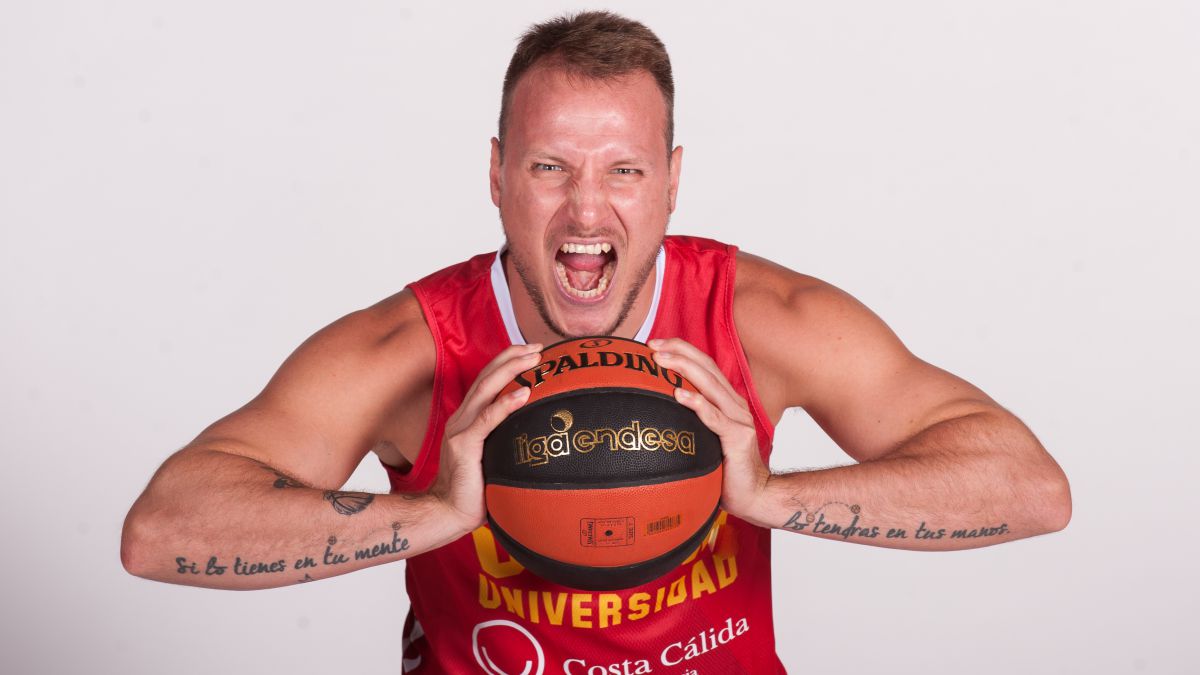 Mumbrú was not clear about leaving the baton in the hands of Rousselle and Hakanson again next season and set out to search the market in search of a more directing point guard, a player who knew how to control the game and set the pace when things got out of hand . Also, it had to be quota. They tried it with Pepe Pozas, who is leaving Obradoiro after a long and brilliant stage, but he has preferred Betis euros. And then he knocked on the door of Rafa Luz, who looks a lot like Pepe, because he is another expert player who knows the League well, short, electric behind and with the ability to generate play. The Miribilla club has formalized its hiring for one year.
The track of Luz (1.88 and 29 years old) was lost in the ACB in February, after terminating his contract at UCAM Murcia, where he signed averages of 1.7 points and 1.7 assists. His physical problems hurt him and he only played in nine games last season. His resume includes a serious knee injury, in 2017, which kept him away from the courts for half a year. After the pepper stage he went to the Lithuanian Kedainiai Nevezis, where he improved the numbers: 8.9 points, 4.3 assists and 3.3 rebounds in 25 minutes per game. in LKL.
Rafael Freire Luz, nationalized Spanish in 2009, is a classic of the ACB. He came to Spain as a child to train 14 years ago at Unicaja, which he taught at Clinicas Rincón, Granada and Lucentum Alicante. In 2012 he was released and signed for Obradoiro. Then he returned to his country and later had a stint at Baskonia, Andorra and UCAM Murcia. He is the brother of several international players for his country and at just 15 years old he was already called up by the Brazilian Under-18 team. Luz has become an absolute international for the 'canarinha', competing among others in the FIBA Americas of 2011, in which he won a silver medal, as well as the South American of 2012. His CV also highlights the Olympic Games in Rio 2016 and gold in the 2015 Pan American Games. He also has experience in European competition after playing the Euroleague and Eurocup. A motto is tattooed on his arms: "If you have it in your mind ... you will have it in your hands." The player comes from playing the pre-Olympic with the Brazilian team, with which he has averaged 6.5 points, 2.3 rebounds, 2 assists and a PIR of 11.5 in 15.6 minutes of play.
The sports director, Rafa Pueyo, defines it like this: "Rafa Luz is going to bring us experience and knowledge of the game and the Endesa League. He is a player who thinks first of the team, he helps his teammates to express their virtues. Defensively he is a high-level player and can defend both guards and guards and in attack he is an aggressive player but makes few mistakes. "
With this signing, Bilbao Basket is at the expense of closing the substitute for five Whitey to close the squad. But there may still be another tweak to improve what is already confirmed. A not very physical team design and short of centimeters in the perimeter, with only one pure three like Reyes, who was in the LEB does nothing, and that focuses many hopes on Goudelock and on Mustache's quick adaptation to guarantee points. Nor is there an open four that fulfills the function of Kulboka. What there is is "energy", that concept so fashionable now, and activity in the hands and legs of men that Mumbrú has, and a remarkable ability to bounce. They have this group more versatile, since many of the members of the outside game can alternate two positions.
Photos from as.com