PSG mess it up with Ramos
The Parisian club published on its website, prematurely by mistake, statements by the camero ("proud to wear the 4 at Paris Saint-Germain"), and then deleted them.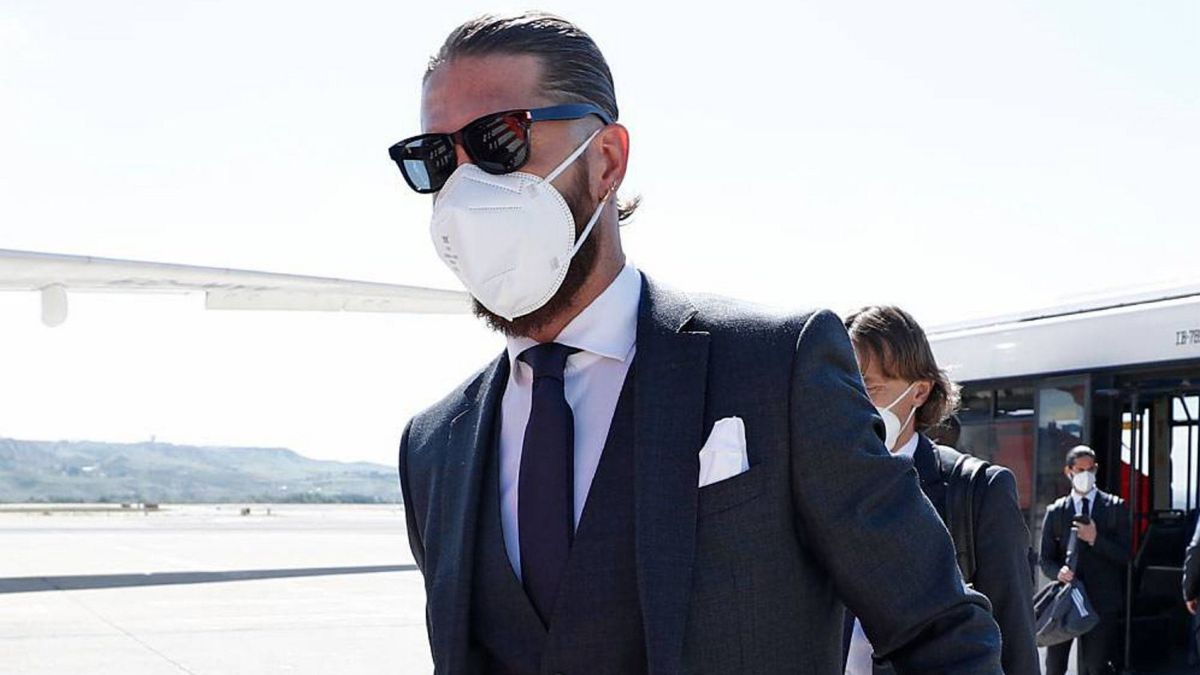 Sergio Ramos has become a new PSG player today. The Parisian team has formalized the incorporation of the 35-year-old defender for the next two seasons. Negotiations have come to fruition very quickly in the last week and the former Real Madrid player has set course for the French capital. Although the announcement was not how both PSG and the Sevillian player dreamed.
In fact, it was an accidental announcement, as PSG had one of the news items it was preparing on its website after interviewing the player this afternoon, one that made reference to Ramos wearing the number '4'. They quickly removed it from their news section, but the link was already going viral on social networks. Minutes later, the PSG deleted the content of the badly published link, too late; the official announcement is still pending, but PSG's indiscretion can be considered sufficient evidence.These words are the first words of the de Camas player to the Parisian club and to the fans: "I appreciate number 4 for superstition, because I had it from the beginning of my career, and then it has accompanied me throughout my life, it followed me, brought good luck, and many victories. Now the No. 4 is part of me as a person and as a professional. For me, it is a privilege to be able to wear this number in a great team, Paris Saint-Germain. For that reason, necessarily, it will be very special to be able to wear my number here in Paris ". PSG has taken the '4' from Kehrer at the request of Ramos, who needs it to keep his SR4 brand in force.
On the morning of this Wednesday, Ramos and his family caught a plane to Paris. He landed at Le Bourget airport around 11:00 a.m. and went to the American Hospital in Neully to pass the relevant tests. After the exams, he went to the PSG offices and signed his new contract.
Signing for an exciting project
The arrival of Ramos marks the culmination of an extraordinary summer for PSG. To the Spanish international we must add the signings of Wijnaldum and Achraf, players who represent an important qualitative leap for an aspiring team to win the Champions League each season. He has also tied the noose to Donnarumma, although his signing is not official yet. The Italian goalkeeper does not want anything to distract him at the Euro Cup and will not be announced until after the final.
As AS reported on June 21, Sergio Ramos decided to prioritize the offer he had from PSG to two offers he had from England. The proximity of the French capital to Spain, the good climate of the city and the sports project of the Parisian team have convinced him that he is considered one of the best defenders in the world.

Photos from as.com