PSG's dream eleven with the arrival of Sergio Ramos
The arrival of the Spanish increases the aspirations of a team that this year has the obligation to win all the titles. At the moment, four signings.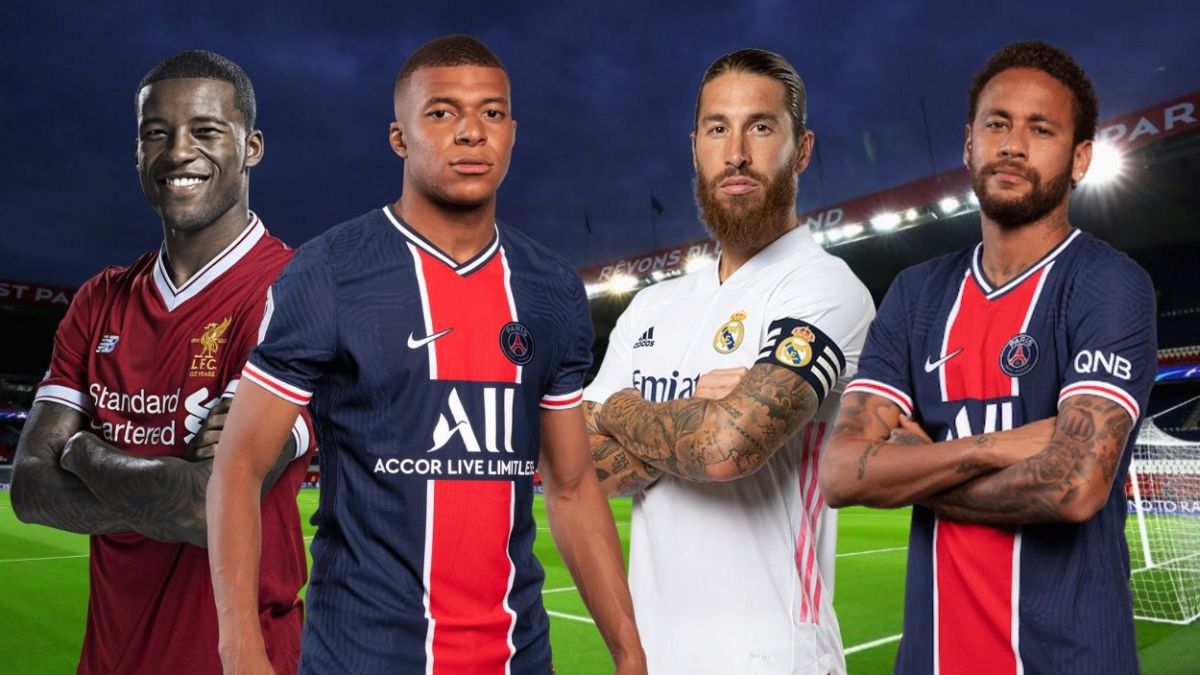 The arrival of Sergio Ramos to PSG has been the icing on the cake for Nasser Al-Khelaïfi in the French capital. The Parisian team has incorporated what is considered by many to be the best center-back in the world, joining Achraf and Wijnaldum (and the next will be Donnarumma) as additions to the summer market. The eleven that Pochettino can make for next season is possibly the most dangerous in the world at the moment.
In goal, the Argentine coach will be able to choose between Keylor Navas and Donnarumma. Although the Costa Rican starts with an advantage in the starting position, the great European Championship that the Italian has made, guiding his team to the final, puts Pochettino in a dilemma, who could even choose the former Milan player in Ligue 1 and opt for the Keylor's experience in the big Champions appointments
In defense, the variants are multiple. The incorporation of Achraf tends to guide a PSG with a defense of 3 centrals, that is, with Marquinhos, Kimpembe and the newly incorporated Sergio Ramos. That could boost Achraf on the right wing and Bernat on the left, who despite having been injured last season, is a guarantee in the rival field. Nor is it ruled out playing with Marquinhos and Ramos as a central pair to include one more midfielder who could be Paredes.
In midfield, the arrival of Wijnaldum would mean that in the double pivot PSG could join the Dutchman with Verratti. The quality of the Italian, added to the capacity for sacrifice and the physical display of the former Liverpool player, mean that both can complement each other wonderfully in the division. To finish, in attack, Pochettino could join Neymar, Mbappé and Di María in a dream trio that would sow the middle in the Champions League.

Photos from as.com