The Lugo was close to the first victory of the year in the second race for the Netherlands, which was won by Cairoli. In the first race Herlings won and the Spaniard was sixth.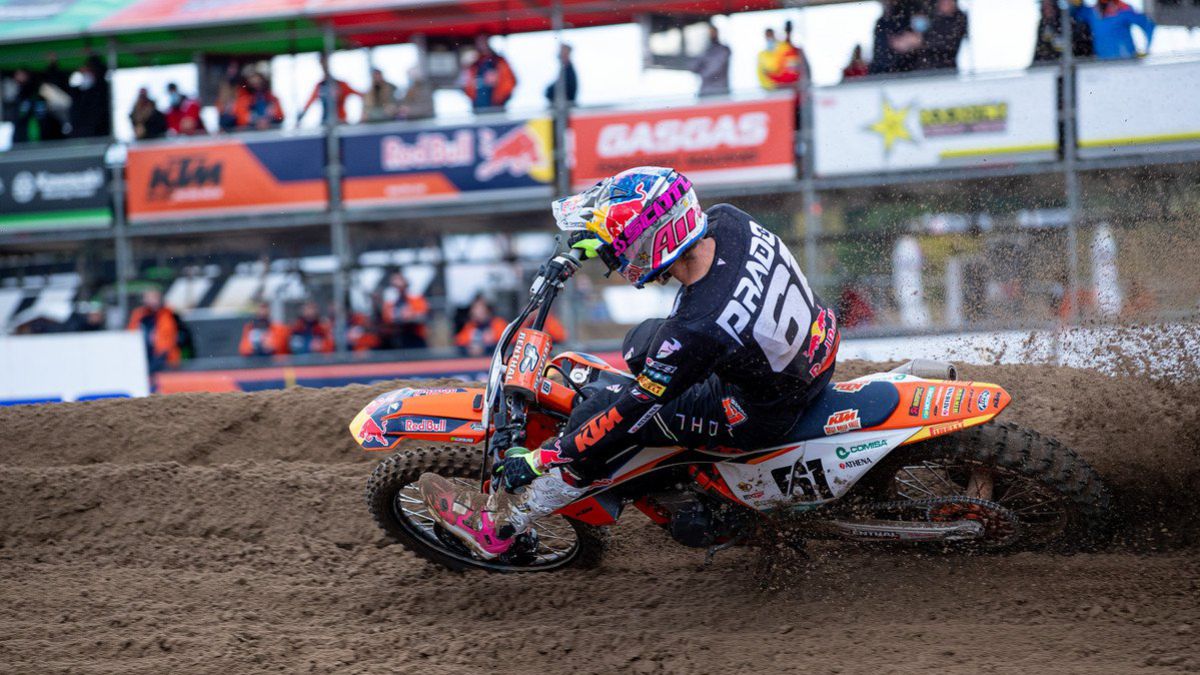 Jorge Prado grazed in Oss (Netherlands) his first victory of the season in MXGP, the premier class of world motocross. The man from Lugo dominated the second round until the final moments, when he was overtaken first by Tim Gajser and then by Toni Cairoli, who took the race in a great comeback.
In the first heat the Lugo finished sixth, in a race that Herlings took heroically. The Dutchman suffered a tremendous impact on his back at the start after a jump from Monticelli's motorcycle. The Italian landed after the flight on the back of the Honda, which despite the blow, beat his compatriot Glenn Coldenhoff, Tim Gajser and Kawasaki's Frenchman Romain Febvre in an intense battle to 4,
On the second round, in which Herlings could not start due to the previous blow, Prado took the lead quickly, adding a new holeshot. In his attempt to escape, he took Gajser and Cairoli with him. The Slovenian tried in every possible way, until he found a hole in Prado's iron defense two from the end. The battle between the first two was taken advantage of by Cairoli, to arrive with a missile and give an account of Jorge first and Gajser, later, thus imposing himself on the Honda and the KTM of his partner.
In the overall count of the Dutch GP the winner was Gajser, followed by Cairoli and Febvre. Prado was fourth in the GP, which keeps him fifth overall with 132 points and with his options intact. Ahead, Gajser leads, leader with 166, ahead of Herlings, Cairoli and Febvre, tied with 143.
Photos from as.com