Ponferradina falls to Lugo in the first pre-season friendly
A lone goal by Campabadal gave the Galician team victory in a match that was finally played in the Annex of El Toralín.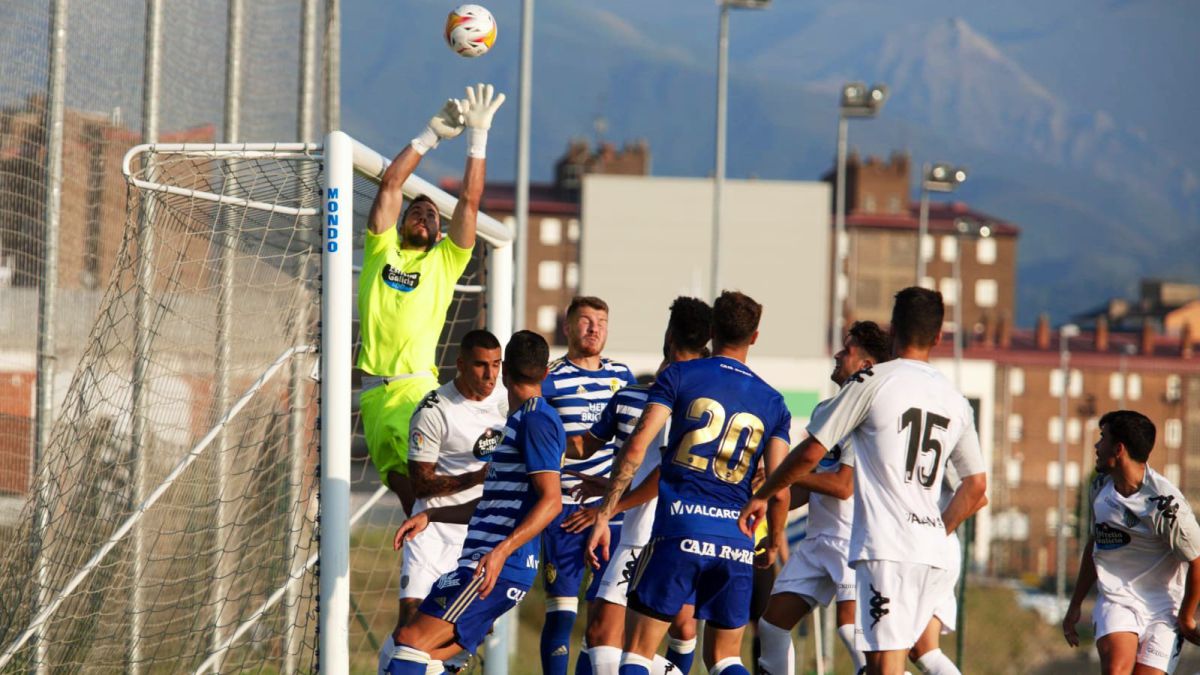 La Ponferradina fell by the minimum against Lugo in the premiere of Bolo's men this preseason. A single goal by Campabadal in the first half was enough for the rojiblancos to take the victory of the Annex of El Toralín in a match that served for the debut of Lucho, Pujol, Amir, Copete, Agus Medina, Naranjo and Edu Espiau with the blue and white t-shirt. For their part, Yuri, Dani Ojeda and Becerra did not play for a minute.
The Lugo both reached the quarter of an hour of play, when Campabadal put a ball into the area destined for Carrillo, but neither he nor Adri Castellano managed to touch the ball, which ended up sneaking into Lucho's goal.
Deportiva looked for the equalizer with a good chance from Kaxe before the break, but went below on the scoreboard. Bolo changed the entire eleven in the second half, in which the Bercianos were able to equalize in two opportunities from Ríos Reina and Edu Espiau, but the goalkeeper first and the post afterwards were in charge of maintaining the favorable result for Lugo until the final whistle.
The Blue and Whites will continue with their preparation for the start of the season and, although the intention of the sports management was to seek a friendly this weekend to replace the canceled one against Valladolid, at the moment there is nothing closed, so we would have to wait to next July 31 against Sporting in Dizziness.
Photos from as.com