Pogacar: "I'm happy, but relieved to finish now"
Tadej Pogacar finished eighth in the time trial, without overdoing himself, and certified his second consecutive Tour victory at age 22.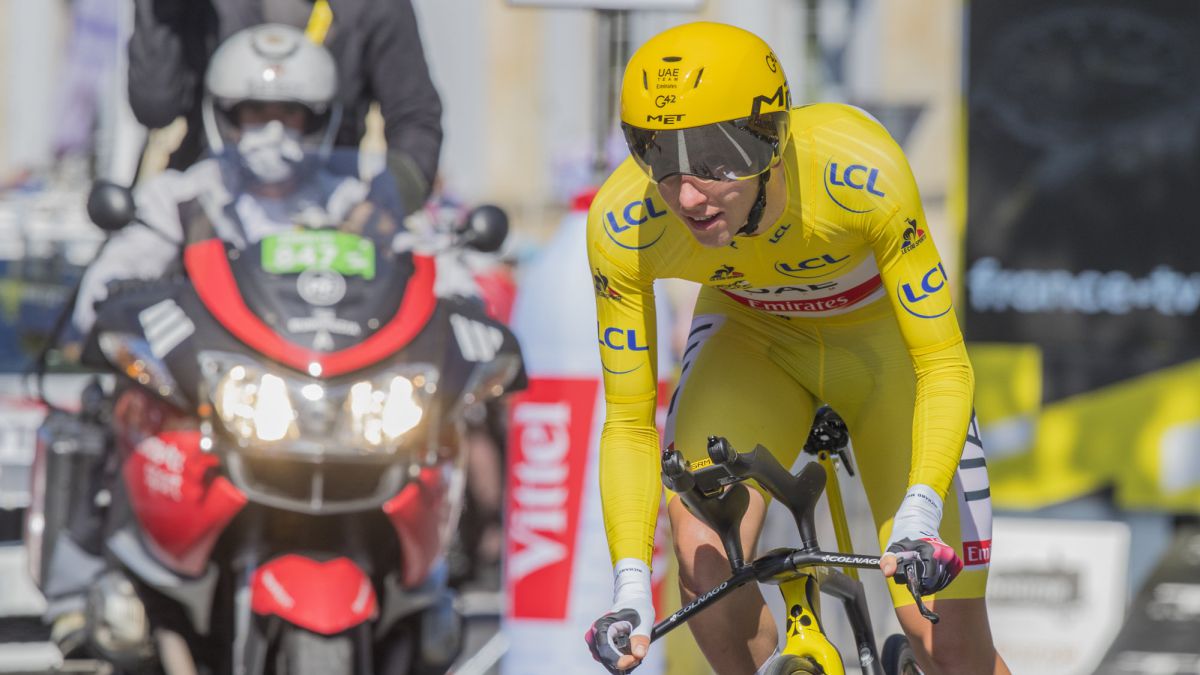 At 22 years, nine months and 27 days, the Slovenian Tadej Pogacar will become the youngest winner of two Tour de France this Sunday. In 2020 he "never" imagined that he would achieve the first, but in 2021 he wanted to "demonstrate the potential" that he carries within. The yellow jersey, that of the best youngster and that of the mountain will be scored ... in addition to three stage victories and the doubts generated by such superiority. He attended the media at the champion's press conference.
How do you feel when you know you are just a 108km triumphant ride away from your second Tour?
Happy and relieved to finish, also tired, because we completed three very hard weeks of effort, in which we had to perform 100% on each stage to distance the rivals.
How do you feel about the comparisons with Hinault or Merckx for the way they run and go for all possible victories?
I don't like them. Each runner is unique, has his or her personality. I don't consider myself a skipper, I'm here to race and have fun on the bike.
Are you thinking of Vuelta y Giro to complete the collection of three greats?
For now I don't look further, or to any record. I just want to enjoy the moment. I'm sure I'm going to run the Vuelta again, which was my first big race and I loved it (he reached third position and three targets). The Giro has always been one of my favorite events. In the future I will do them, but now we have Paris and then… the Games. Later, we'll see.
In 2020 he assured that he did not imagine conquering the Tour. In 2021 it repeats. Your assessment?
Last year was a peculiar season, which ended in a strange way. I could not celebrate much because of the restrictions and because I did not think I would make it, the opportunity arose and I caught it, although I soon returned to training. To be honest, I was confident in showing my potential and coming back for a second yellow jersey. Nobody expected me in 2020, not even me. I would have been satisfied with second place, behind Primoz (Roglic). However, in La Planche I turned the classification around.
On the other hand, doubts appeared in this second participation.
Well, my numbers are very similar to those of 2020. Also, I will not tire of saying that cycling is on a good way to recover the faith of the fans. I speak for myself, and I assure you that I am a good boy and do not take shortcuts.
Do you feel comfortable when asked by the media?
I may feel more comfortable than last year. But I am young, I like to live and if you do not have fun in this sport, you have not understood anything. For me, this is easier.
What did you think of your adversaries, Vingegaard and Carapaz?
Vingegaard showed his strength, besides that he is a great boy. He is doing well in the time trial and in the mountains, he has a strong team, he is young. A big one will probably win soon. With Carapaz there is a little less affinity, although I consider him another huge competitor.
Your favorite moment?
The triumph in the Portet, after all the incredible work of UAE.
And your next challenge?
The most immediate, Tokyo. We will check in what state I leave this Tour. I do not have much recovery time, the time difference, the heat, the humidity ... However, it is a new experience that I am looking forward to. They are the Games, which are held every four years. Besides, I must always remain true to myself.

Photos from as.com