Pogacar: "Carapaz did theater and did not collaborate with us"
The solid Tour leader noted that he and Jonas Vingegaard worked together at Portet and was happy about his first win dressed in yellow.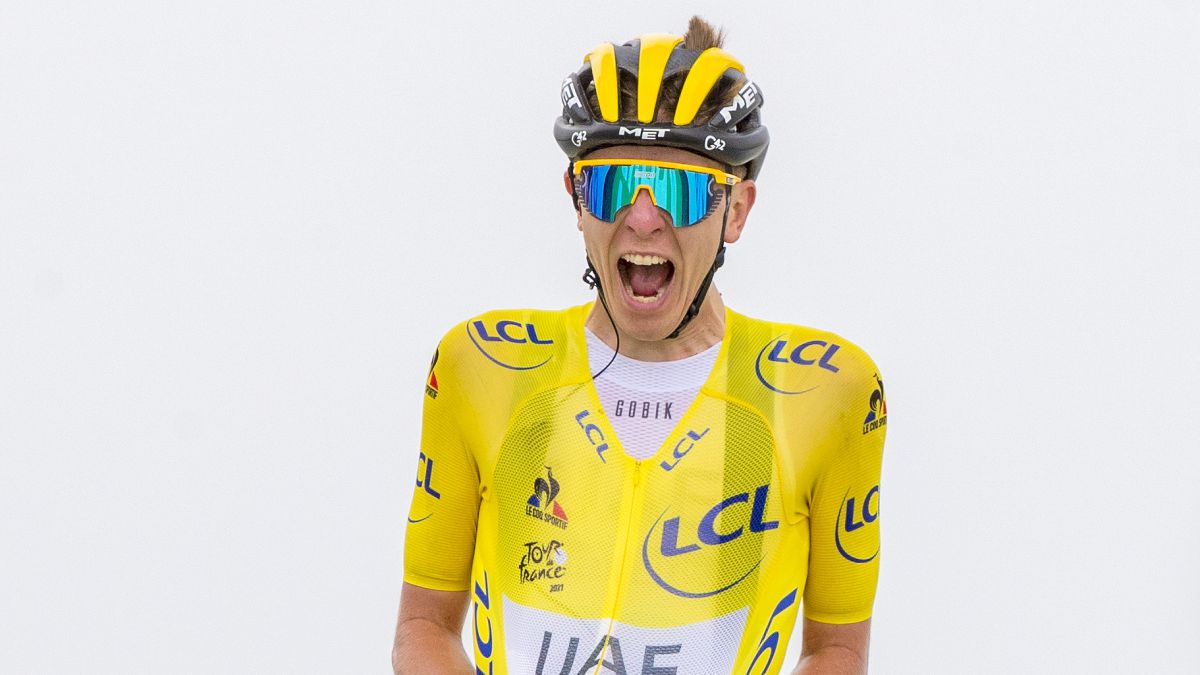 Tadej Pogacar offered beautiful pictures to the photographers as they crossed the Portet finish line victoriously, amid the fog. First, when he grabbed the yellow jersey screaming. Then when he hit the road with his hands on his head. It was the first of his five Tour victories as race leader. "It signifies a feeling and a joy that are very difficult to describe. How exciting to win dressed in yellow! It was a fantastic day to enjoy as a professional runner ", explained the Slovenian, the top scorer from 2021 again alone with ten targets, with an advantage over Mark Cavendish.
After sweeping the Laval chrono, Pogacar already has its mountain stage in this edition. "The toughest on the road book and then on the ground," he said. On the climb to the Portet he found collaboration in Jonas Vingegaard, second overall, at 5:39, but not in Richard Carapaz, third at 5:43: "Jonas and I talked about it at some point. We knew that Carapaz did theater and it was not bad. It is not something unusual, but a tactic in cycling, since he attacked and it was difficult for me to get out of his wheel. Even Vingegaard suffered enough to pass him. I was glad he beat him, because only Jonas and I really work together. For the three of us to gain an advantage was good for all three, although only two of us acted accordingly. "
Referred to Carapaz on the sidelines, Pogacar congratulated himself for the differences with which he commands in the table: "I see myself at the top of the Tour with an important income of more than five minutes and with two difficult days to go: another in the Pyrenees and the one in the time trial. I am not complaining at all ". The defending champion is on his way to successfully sealing his goal and proclaiming himself champion again at the age of 22: "When you try so hard for a goal and the fruits of that sacrifice come, the satisfaction is much greater." Nor did he forget his fellow UAE members: "They did an excellent job of approaching and controlling the breakaway. I did not know whether to decide to seek victory in the final ascent, but the boys set a very high pace that left me on a plate. "
Pogacar is wearing the yellow jersey right now and the white one for the best youth corresponds to him, although Vingegaard wears it as second classified. The one from the mountain, led by Wout Poels, is separated by nine points. It will depend on his voracity if he reaches the 2020 figures: a hat-trick of jerseys and partials. He has to add another stage and snatch the garment topos from Poels to equal the loot. That dominance raises doubts, which he clears: "The fundamental thing was to conquer another Tour, I submit to the necessary controls and I do nothing wrong."

Photos from as.com