Pliskova gives herself a new chance to achieve glory
The Czech, who was a finalist at the 2016 US Open and has been a semi-finalist in all four Grand Slams, beat Sabalenka (2nd seed) and will fight for the title with Barty.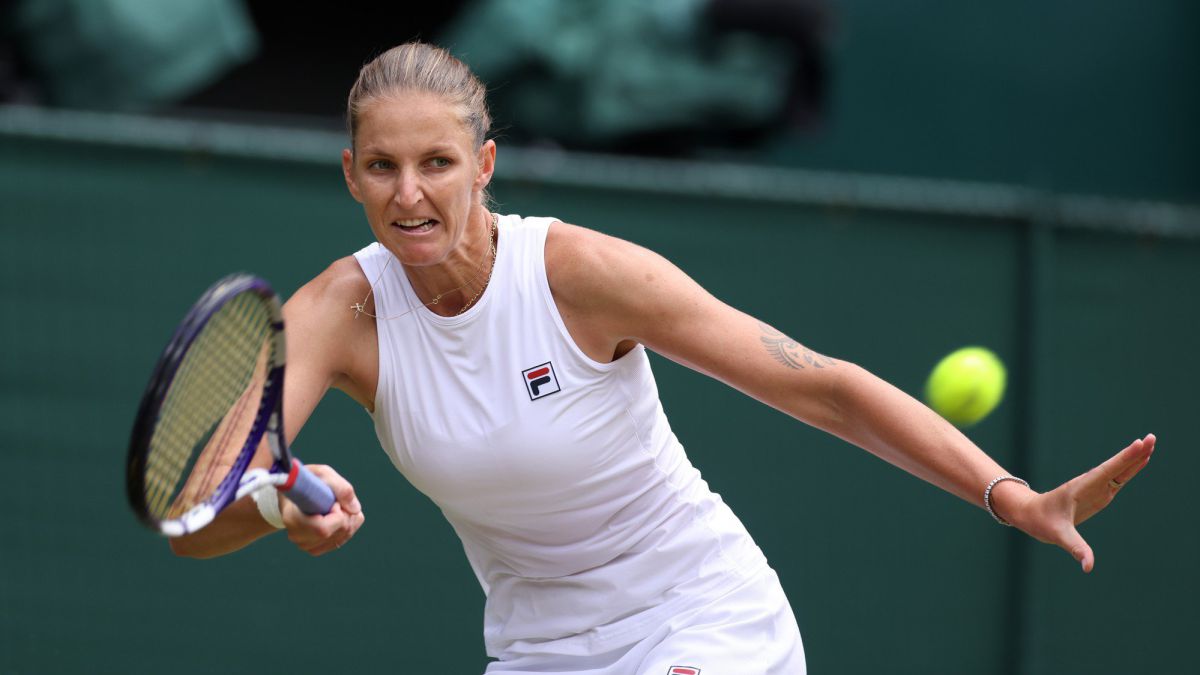 Karolina Pliskova has recovered at Wimbledon her best, most stable and winning version, to once again give herself a chance to achieve the glory that has eluded her throughout her career. The 29-year-old Czech and 13th in the world defeated second seed Aryna Sabalenka and will play her second Grand Slam final in search of her first title in the top flight category. Pliskova, who had eight break options in the first set and still lost it because of the only one the Belarusian had, came back to win 5-7, 6-4 and 6-4 in 1:53 and will face the Saturday at 15:00 (#Vamos) in the final to Ashleigh Barty, who beat Angelique Kerber.
"I am very happy with how I have been able to stay in the game and find a way to win," said Karolina, who is the 28th woman (sixth in active) who has played the semifinals of the four majors in the Open Era ( since 1968). Leader of the women's tournament in direct aces (54) scored 14 to Sabalenka, in a gunboat duel in which Aryna, who leaves the tournament with 52, came out the winner by placing 18. That nor the other 20 winning shots (dominating in that statistic with 195 in the entire championship) that she added could avoid the deserved victory of Pliskova, who was much more incisive and accurate to the rest, with very good angles with the drive and a stability that led her to commit only 17 unforced errors, in a very clean encounter in that regard, given that Sabalenka barely accumulated 20.
The difference, in the end, was in a break, which the winner achieved at the beginning of the third set and which she decided. Her opponent had only had one chance and she had ten, there was the key and the merit. Pliskova thus also removed the bad luck of the face to face, which lost 2-0 (both defeats in 2018).
Results and women's table calendar.
Photos from as.com