Peugeot unveils its weapon to regain the Le Mans crown
The French manufacturer has shown for the first time the 9X8 Hypercar, without a surprise rear wing, which seeks to green the laurels achieved in 1992, 1993 and 2009.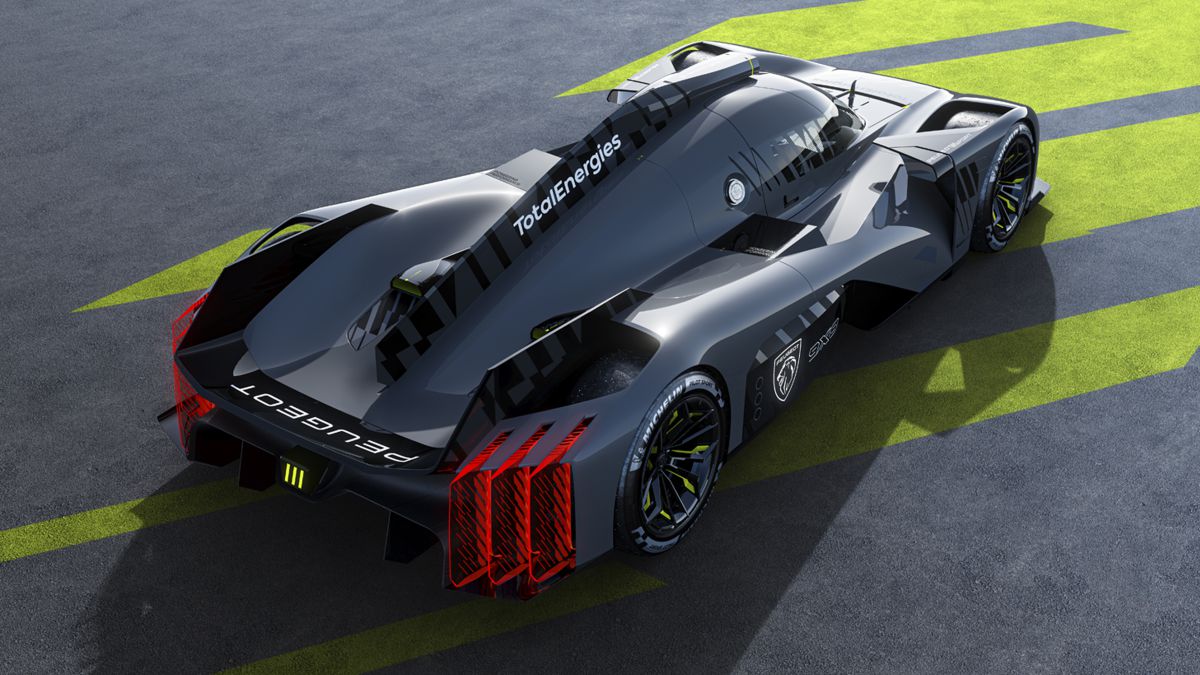 The lion roars again for the 24 Hours of Le Mans 2022. Peugeot has unveiled the 9X8 Hypercar, its all-wheel drive hybrid weapon with which they seek to green the laurels already achieved in 1992, 1993 and 2009 (with the Spanish Marc Gené at the steering wheel). After announcing its return to the great La Sarthe event and choosing its driver line-up, the successor vehicle of the 905 and 908 that reigned in the great event of world resistance is finally known.
Its exterior appearance is spectacular despite not having a rear spoiler. "The original sketch that guided our work showed a big cat ready to pounce, a pose we have suggested with the cockpit tilted slightly forward," says Design Director Matthias Hossann. "The general lines of the Peugeot 9X8 express the brand's style cues." "The absence of a rear wing is a great innovative step," says Stellantis Motorsport Director Jean-Marc Finot. "We have achieved a degree of aerodynamic efficiency that allows us to eliminate it… but don't ask how. It's a secret. "
Since September, when Peugeot's return to Le Mans was announced, it has been working on the engine at Versailles. The rear-mounted, rear-mounted, 2.6-liter, 680-horse, 90-degree V6 has been racking up miles on the bench since April. At the same time, the 200 kilowatt electric unit that is located in the front, the 7-speed sequential gearbox and the 900-volt battery are in the process of being validated to be assembled. All with the aim of achieving maximum efficiency: "Le Mans has become a 24-hour sprint race that can be won or lost by the number of times you stop," explains Finot.
"Endurance racing is a form of motorsport that provides us with an extreme laboratory, which explains why our association with Le Mans is so strong," says Linda Jackson, CEO of the brand. "Perhaps more significant than the results we get on the race track are the opportunities it gives us to test our technology and the fruit of our research work in a race that throws you into extreme conditions for 24 hours. Le Mans gives us a competitive environment to validate the hybrid systems and technologies that we are currently developing to reduce fuel consumption and therefore emissions from our road cars. "
Y, not least, the drivers have given their approval to the weapon with which they will fight for the triumphs in 2022. Loïc Duval, winner in 2013 at Le Mans, assures that "The 9X8 looks fantastic from every angle". Kevin Magnussen, a newcomer from Formula, says that "the absence of a rear wing was the big surprise. It is like the beginning of a new era ". And another newcomer from F1, Jean-Eric Vergne, says "it's revolutionary. The teams responsible for its design have gone in a direction not seen in motorsport in a long time. "
Photos from as.com