Pellegrini vs. Rooney: a story of admiration
Betis faces their third friendly match of the summer without Bartra or Joaquín and with the spotlight on the center of their defense. The benches, great attraction.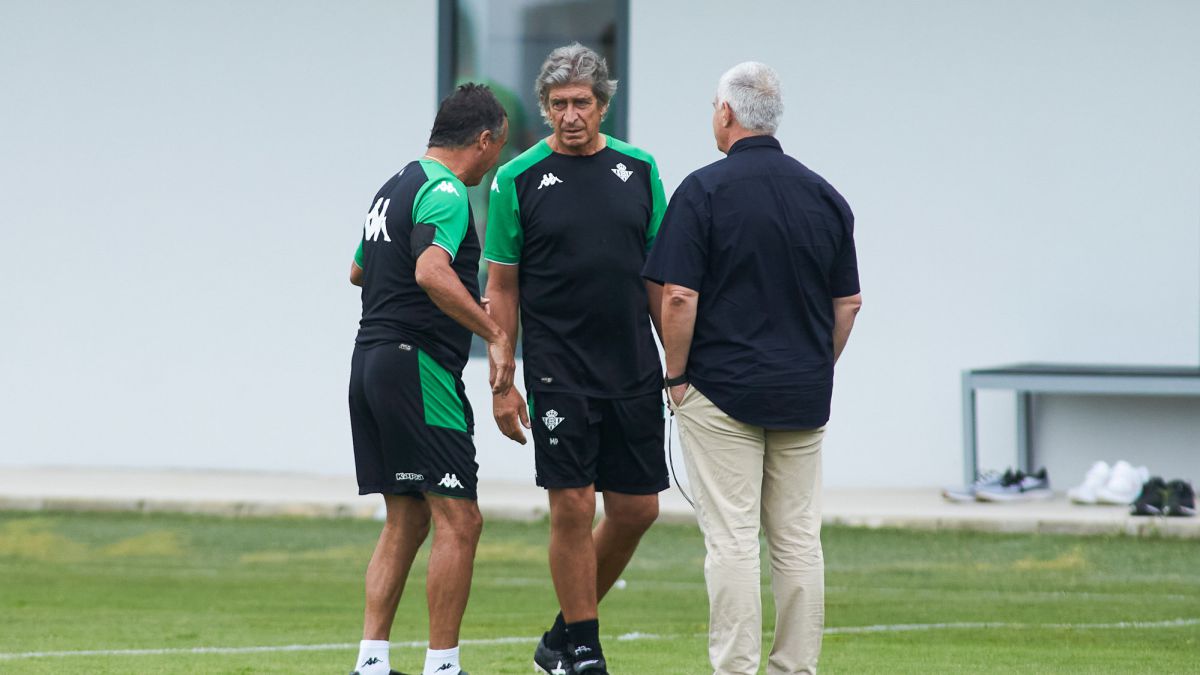 Betis faces its third friendly match of the summer today, measuring its forces against Derby County (20:00, Betis TV) at Pride Park. It will be a new litmus test for Manuel Pellegrini's men, who hope to improve some of the feelings reflected in their last bid against Wolverhampton and also give minutes to the pieces that did not have a leading role so far. But the spotlight will be on the benches: Pellegrini against Rooney. The former Manchester United legend leads a Derby County mired in numerous problems at the gates of the start of the campaign in the English Championship.
Manuel Pellegrini and Wayne Rooney know each other well, although it will be the first duel between them from the benches. The Chilean always complimented the striker when their paths crossed in Manchester. The Verdiblanco coach then guided City to the Premier title while the attacker watched his United's project plummet after taking the 2012-2013 title. "I admire Rooney because he showed that he can extend his great level over a long time. It is one thing to be good for one or two years, but it is much more difficult to be good for twelve years. It is not easy to prove to be at that level almost in every game during that time, "Pellegrini praised Rooney several seasons ago from England. Their paths now cross again from the benches and that mutual admiration will be the protagonist in this friendly meeting.
There are many doubts about which players will come out onto the pitch. The disastrous financial management of the Derby prevents it from adding players to its squad and, to make matters worse, Rooney injured young Jason Knight during a training set. The alarms are lit in the English team a few days before the start of the tournament. Nor does the economic section leave much more light in the Verdiblanco team, which needs to strengthen its squad and replace Mandi's march from the center of its defense. There will be spots for Rui Silva in the goal, also to measure Fekir's state of form again and confirm that Canales is the great leader of this renewed Pellegrini project in which there are hardly any new faces. Without Bartra or Joaquín, in addition to Juanmi for Covid, the technician could give minutes to the newcomer William Carvalho and also improvise new solutions in the center of his defense in the face of a panorama full of questions.

Photos from as.com