"De Paul has a good footing, he plays, makes him play and evolves day by day"
Julio Velázquez directed Atlético's new signing in Udinese in 2018, when the Argentine arrived at the national team, and analyzes the footballer for As: "He's ready to succeed."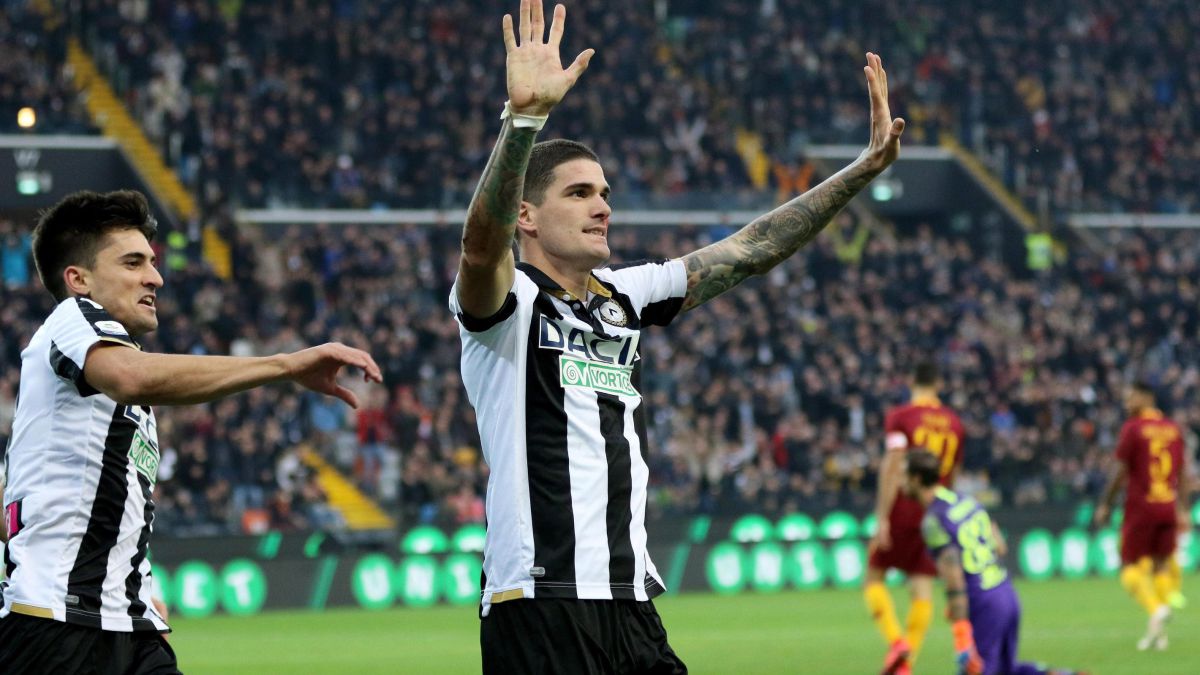 Rodrigo de Paul has made himself known to a large part of the rojiblanca fans in the Copa América, but his evolution comes from behind. One of those who know the midfielder and have helped him grow is Julio Velázquez (Salamanca, 1981), his coach at Udinese in 2018, when De Paul made the jump to the national team. "I consider myself privileged for having been able to train him and for having helped him win his first games with Argentina. I see that he continues to evolve day after day, season after season and I feel very happy for all his successes ", the coach tells As.
Velázquez, current Marítimo coach, analyzes Atlético's new signing: "He is a footballer on the right foot, with a great capacity for association, who plays and makes people play and has a great interpretation. In Udinese he grew a lot on the defensive level and, with confidence, he has been able to realize his full potential until he gets to where he is: at the highest level, ready to compete in any club in the world. "
The man from Salamanca has also observed his good role in the Copa América: "He has been decisive in a team with a lot of hierarchy. Every time it has more weight in the gear of Argentina. It makes me very happy, he deserves it because of how he feels about football, because of the passion he shows and because he has extraordinary values ".
For all this, Velázquez is convinced that he will triumph as an Atletico: "Good footballers can play in any context. It will depend on what the coach decides, but Rodrigo, due to his characteristics, profile and potential, has everything to perform in any context, and without a doubt at Atlético. He is an extraordinary, cheerful boy and a boy who is loved in the dressing room, one of those who make up a group. "
Photos from as.com