Paredes reveals the talk he had with Neymar and Messi
The Brazilian's partner at PSG met him and Messi at the end of the Copa América final.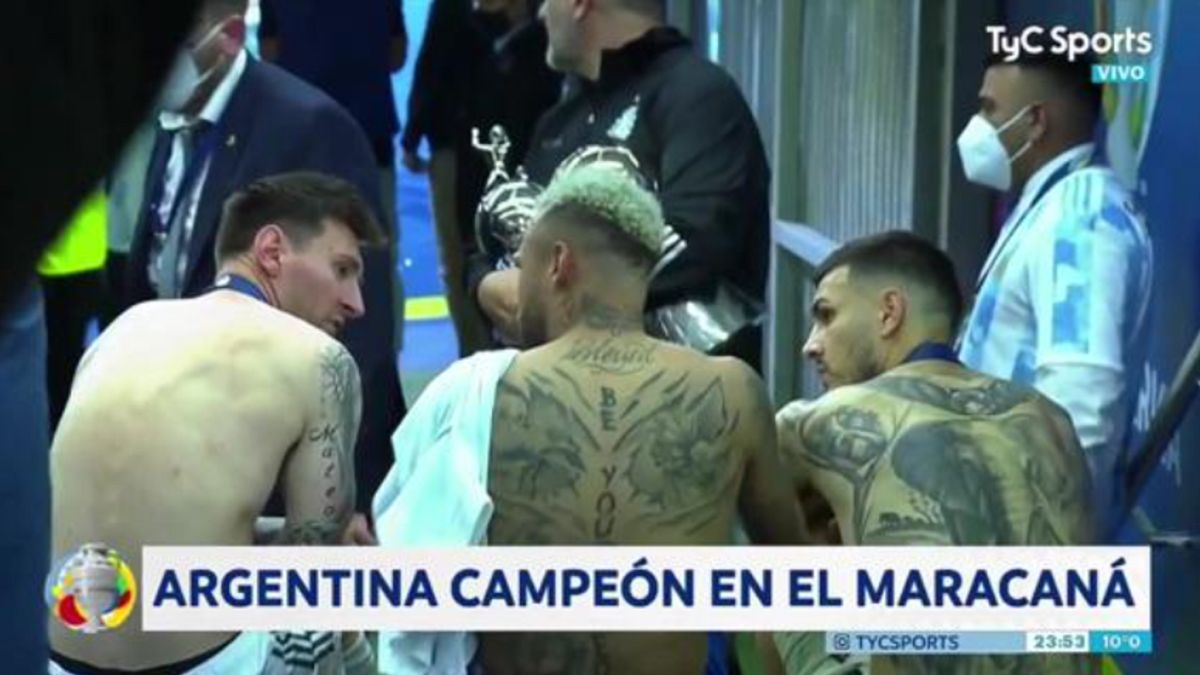 At the conclusion of the final of the Copa América, various scenes took place that have given much to talk about in recent days. From Neymar's tears for losing, he went on to a talk that went viral between the Brazilian, his partner at PSG Leandro Paredes and Messi. With the future of the latter still in the air, many understood it as the last attempt to bring Messi closer to PSG, something that did not happen.
Leandro Paredes has revealed the details of that impromptu meeting. Before the final he had spoken with Neymar so that at the end of the duel he would exchange his shirt. But with the final whistle, everything turned upside down and they didn't meet. "We had agreed to change our shirts at the end of the game, but we couldn't do it. I was on the pitch celebrating and I went to get the phone to talk to my family. I had a message from Neymar saying he was waiting for me outside, so I went to look for it ", affirmed the Argentine in TyC.
Paredes went to meet Neymar and they saw each other in the dressing room tunnel, coinciding with Messi. Then they came together in the image that went around the world. "The truth is that we did not talk about the final, we talked about how we were, how the family was, what we were going to do now on vacation. Beyond the stars that they are, the humility they have to sit down after such an important final And talking about other things is incredible, "reveals Paredes.
Photos from as.com