Parakeets and their predators
The attendance of up to 27 teams in Marbella has caused Espanyol to coincide these days with Wolverhampton, its executioner in pre-pandemic Europe.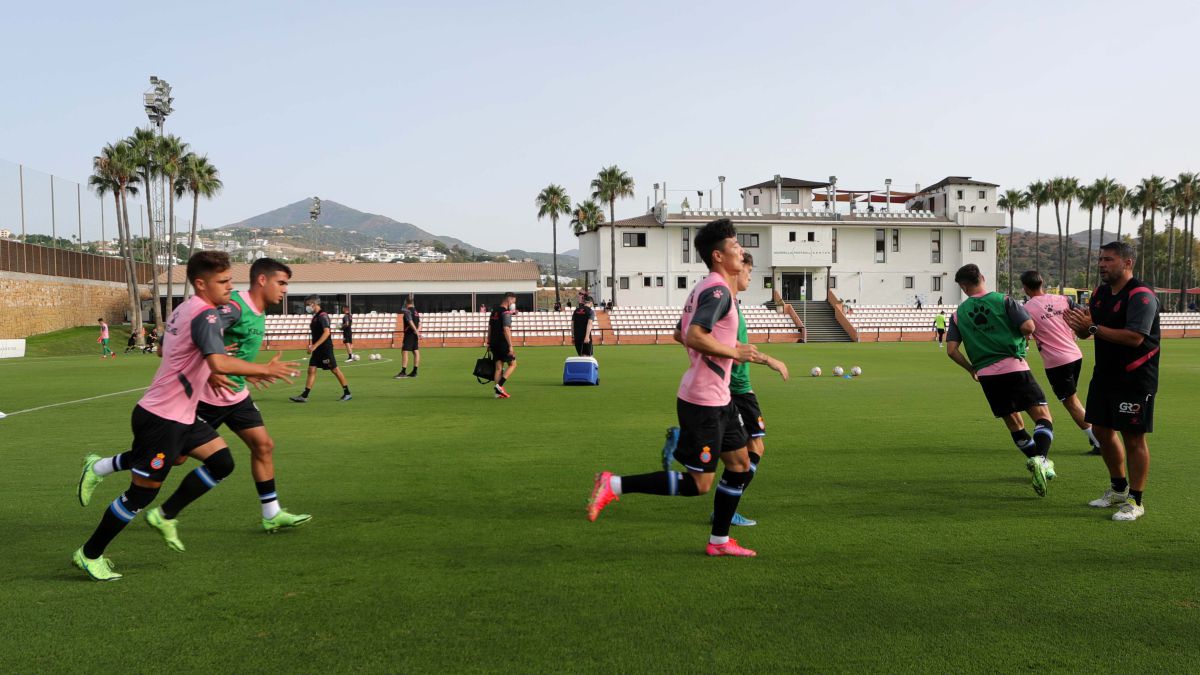 Although it already seems from another life, due to everything that happened in just a year and a half sportingly, institutionally and socially, there was a day when Espanyol walked ambitiously and proudly across the continent, capable of dragging more than a thousand followers to the English Midlands for a Europa League round of 32 first leg. It happened in February 2020 and his rival, Wolverhampton, ended up becoming the executioner of the parakeets. Today he is your neighbor.
It so happens that, since last Tuesday, the Espanyol squad and the Wolves squad have trained very closely, to the point of having coincided in the facilities of the Marbella Football Center –where the parrots play their friendly matches–, as happened when Sergi Darder and Marçal de Oliveira greeted each other, who had shared a dressing room briefly four years ago at the Olympique de Lyon. Many in both teams are the survivors of that tie, fatal for the Blue and Whites' memory, by 4-0 at the Molineux Stadium with a team full of substitutes.
The captain, Conor Coady, and Adama Traoré have perhaps been the most notable absences on the Costa del Sol compared to that Wolverhampton, with both permission after having gone far in the European Championship with England and Spain, respectively. And neither does Nuno Espirito Santo repeat, since the British release a new coach this preseason, Bruno Lage. With him they defeated Betis on Saturday (1-0) and met Las Palmas this Monday (19:30), which was Espanyol's first rival in the preseason (1-0 for the insular, last Wednesday) 444 444
Wolverhampton, which like the parrots repeats in the area, is one of the 27 clubs, up to 17 of them Spanish, that have opted for the Marbella facilities to carry out their preparatory stay, in this case for a Premier League that they are starting on August 14 against Leicester City. The Wolves will leave the Andalusian population tomorrow, while Espanyol will remain until Friday. But no longer wolves in his way.
Photos from as.com