Optimism with Castro and De Blasis
Breis, sports general director, believes that "the time has come when the players must make a decision" and is confident in the continuity of both.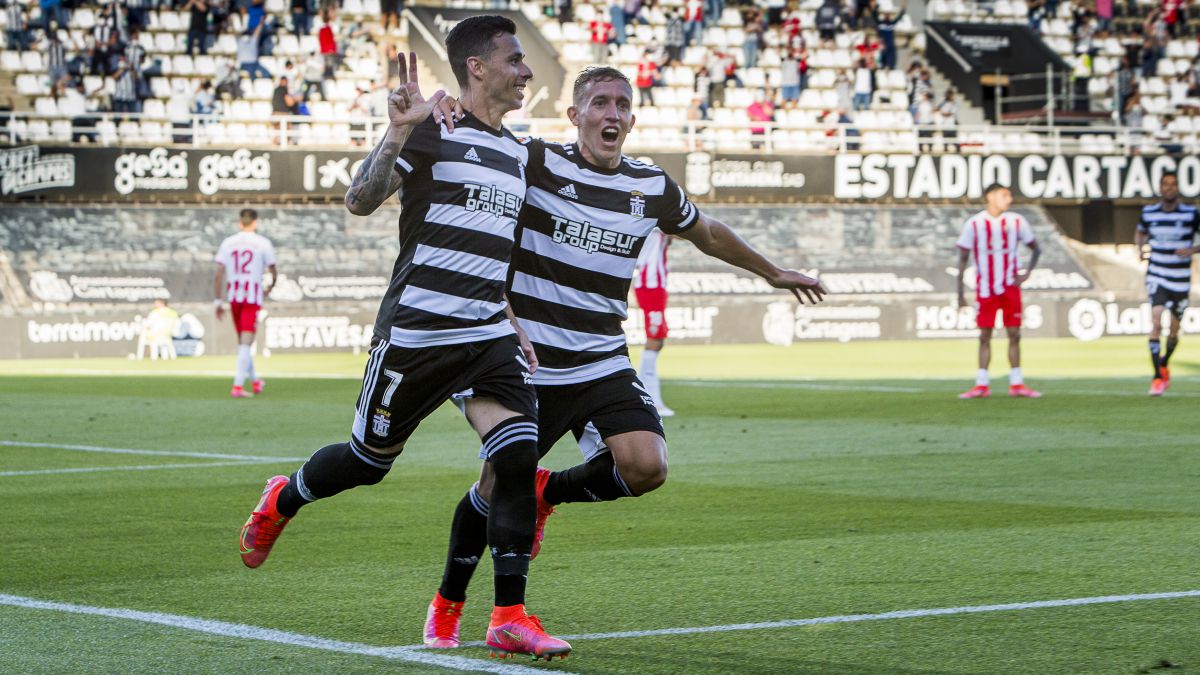 FC Cartagena continues to await the decision of two men whose continuity or not will mark the goal of Luis Carrión's team in the season that begins next August. Rubén Castro and De Blasis must give a response to the club's renewal proposal, which has awaited them since the end of the competition and, in the words of Manolo Breis, general sports director, considers that "the time has come for them to make up their minds, we have given enough time. "
The president's impressions are positive, he is "optimistic in both cases" and believes that they will continue in Cartagonova. He added that "there is no problem with them, but all the players want to improve", regarding the intention of both Rubén Castro and De Blasis to rush the options of finding accommodation in the First Division. But Breis hopes that "this week we can say that both will be under Luis Carrión's orders."
FC Cartagena needs to know as soon as possible the decision of two footballers who have received interesting proposals after a good course. A large part of the project is based on them and if it were not to continue, it would be necessary to move in the market to succeed in replacing two key pieces in salvation.
Photos from as.com