Official: Thomas Heurtel signs for Real Madrid
In a statement, the white team announces the hiring of the French base, formerly of Barcelona. In recent months, he had competed with ASVEL.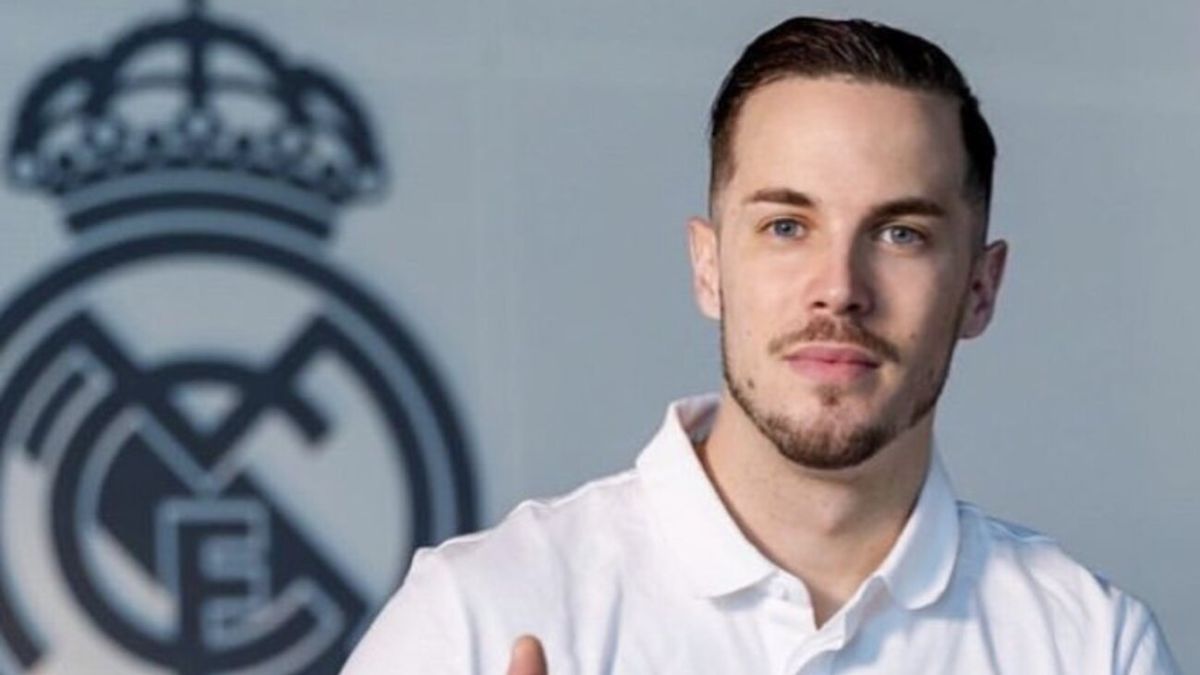 It was an open secret, but it's official. Thomas Heurtel, a 32-year-old French guard, is a Real Madrid player. The white team, in an official statement, has announced it as follows: "Real Madrid CF has reached an agreement with Thomas Heurtel, a point guard from LDLC ASVEL. The player remains linked to the club during the next season 2021-2022" . In the last hours, the player had made the news for his call with the French team, which will play the Olympic Games in Tokyo. Due to sporting merits, his presence was safe, but some physical problems in the medical examination had raised certain doubts. After the Olympic event, he will now train under Pablo Laso.
The point guard split from Barcelona this year by not having Sarunas Jasikevicius's plans and signed a preliminary agreement with Real Madrid for this summer, which has just been made official. With his eyes set on Tokyo, the last few months he had been contesting them in his native France. With ASVEL Lyon-Villeurbanne, he could not play the Euroleague but he did compete in the national competition, in which he left great sensations despite not being able to be in the final part of the season. A muscle injury in one leg set off alarms in France, but a week and a half ago the player visited Madrid to undergo a medical examination and it yielded a positive result. Now, he will play the Games with his new teammate, Vincent Poirier, and then join the white discipline. As planned.
Heurtel's history with Real Madrid goes back years. His arrival in the capital as a whole was precipitated after the event in December, when Bracelona, after falling against Anadolu Efes (his later executioner in the Euroleague final), decided to separate the player, who was not traveling with the rest of the team. from Istanbul. The Frenchman, however, had always been attached to the team trained by Laso. Before signing for the Barça club, on his Instagram he wore a photo of himself with the white shirt. Now, his "dream", as he has defined his arrival, is fulfilled.
Hanga, the next to change Barcelona for Madrid
Yesterday, Carlos Sánchez Blas (OndaMadrid), as the Spaniard anticipated, assured that Adam Hanga, forward of Barcelona, reached an agreement for three seasons with Real Madrid, following the same path as Heurtel. It is not official yet, but he could be the second player to change both jerseys for next season. The Hungarian forward (32 years and 2.00 meters) had one more year of contract with Barcelona, a team with which he renewed for three seasons in 2019, but Jasikevicius did not have him and both parties reached an agreement for the termination of your contract.
The Hungarian would be the fourth addition to the white team for the next season after Heurtel himself, the American combo Nigel Williams-Goss (1.88 m and 26 years) and Guerschon Yabusele. The French power forward (25 years old and 2.02 m) will occupy the gap that Usman Garuba will most likely leave: the white youth squad is aiming for the first round of the draft and the NBA will be his destination in the 2021-22.

Photos from as.com