Official: Nacho renews until 2023
Real Madrid has announced the extension of the center's contract until 2023. His great performance and versatility, key in the decision.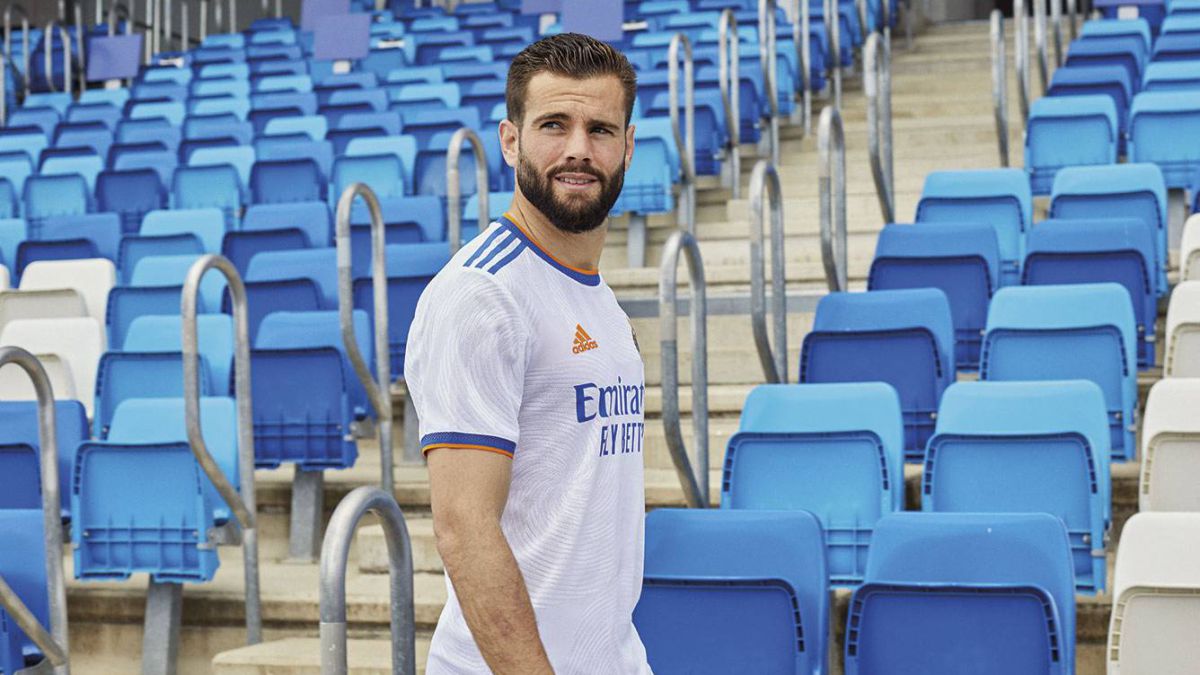 Real Madrid has closed the renewal of Nacho Fernández, whose contract with Real Madrid ended in June 2022, so he was only one year away from finishing his white tie. The central defender's new contract with the club unites them until June 2023, one more year than those signed previously, so Nacho, 31, will be 33 when this new contract ends.At Real Madrid it was clear that Nacho should continue in white for the stage that is approaching, of profound renewal in defense after the departure of Sergio Ramos and the probable departure of Varane, which he has not renewed and for which the club awaits offers early. After the arrival of Alaba and the consecration of Militao, Nacho remains as a key piece in the rotation of the centrals, with a fourth man who will probably come from Vallejo or a youth squad (Chust or Gila) .
The great performance that Nacho has given this course has also been important in the decision: he has played 2,763 minutes in 33 games, most of them in the final stretch of the season to make up for the absences of Carvajal, Lucas, Ramos, Varane, Mendy ... In Madrid, they also give a lot of weight to Nacho's great attitude in all his years of career at the club: in 2019-20 he barely played less than 700 minutes, surpassed by a newly arrived Militao who did not show in his first season of white, and even so when he opened his mouth it was to support his coach, Zinedine Zidane, and to reaffirm his role as a team player.
A team player who, in addition, can act in the four positions of defense, a versatility that will be very useful to Madrid in the coming years, in which spending is expected to be contained until the economic recovery is complete. In a season like last, with more than 60 injuries, that versatility and Nacho's pristine injury history (in all his years at Madrid, he has only accumulated ten injuries, most with hardly any time off) played a key role the same as the club expects him to continue playing for at least two more years.
Nacho: 20 years at Real Madrid
Nacho joined the Real Madrid quarry 20 years ago, on July 1, 2001; was promoted by all the teams of the white training structure, debuted with the first team in 2010-11 (at Mestalla, 3-6 at Valencia), achieved promotion with Castilla to Second in 2011-12 and from 2012-13 became part of the first team, passing through the hands of Mourinho, Ancelotti, Benítez, Zidane, Lopetegui and Solari; With the Frenchman he accumulated his best performances, especially after the departure of Pepe, who promoted him to third center.In addition, this season, he will be the fourth captain of the team after the departure of Ramos, only behind Marcelo, Benzema and Varane, the other members with the longest standing in the squad. If Varane's departure is finally confirmed, he will be promoted to third captain and the fourth place will be occupied by Carvajal or Casemiro (both entered the first squad in 2013, although the full-back arrived at the club in 2002, 19 years ago).

Photos from as.com